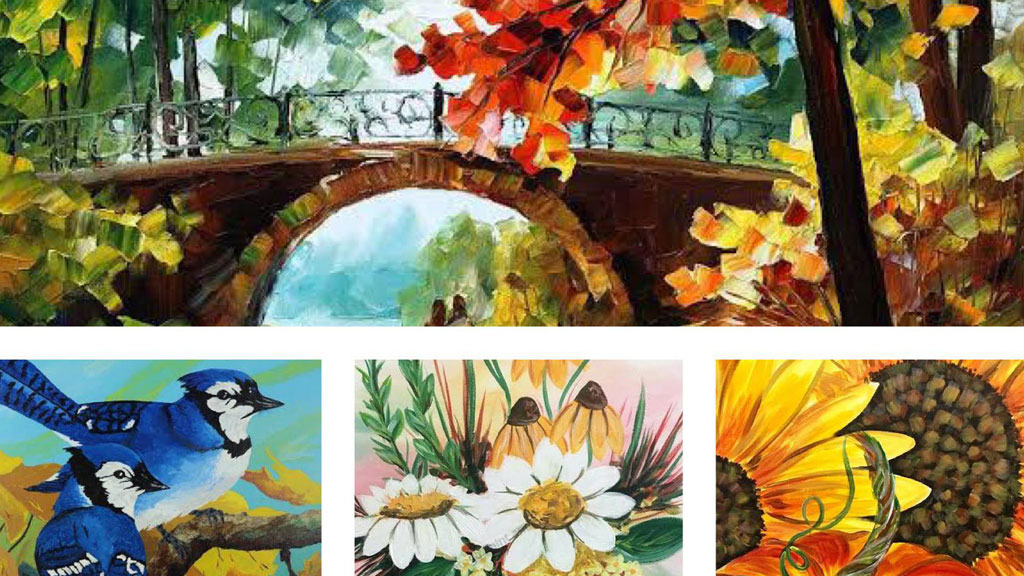 Creative Canvas: An Artistic Autumn
Date:
Time:
Location:
Limited to:
Instructor:
Material fee:
About the class:
In this class, you will learn how to work with autumnal color tones to capture the beauty of fall. A choice of paintings will be provided and you're welcome to work on any artwork you prefer.
---
Please bring:
An apron
A cloth napkin
Paint brushes, if you would like to use your own
Acrylic paint, brushes, canvas panel boards, pencils will be provided.