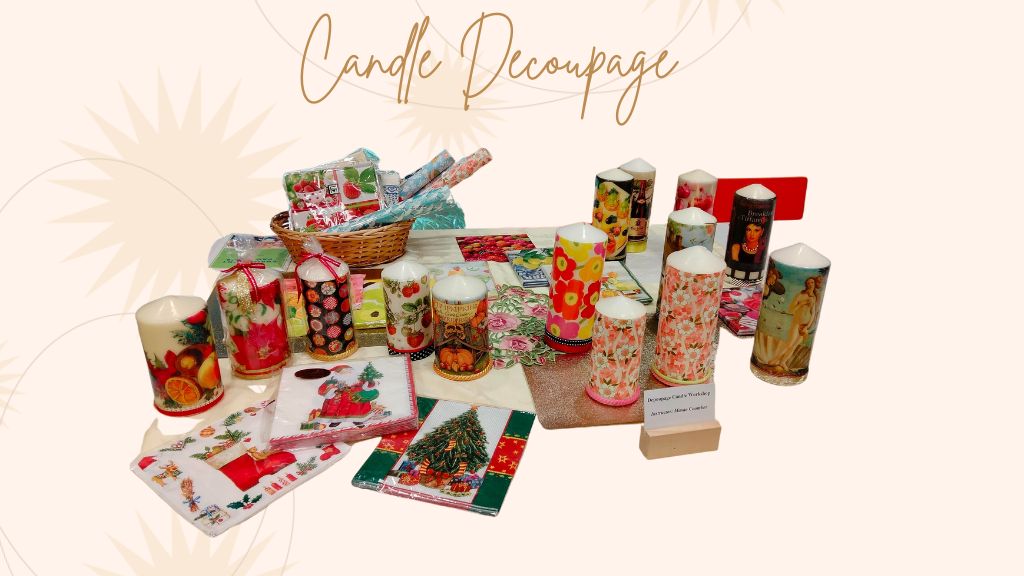 Candle Decoupage
Date:
Wednesday, November 30, 2022
Time:
Location:
Main Building Lower Floor
Limited to:
Instructor: Masae Coomber
Mrs. Coomber has been teaching découpage candle classes for more than 15 years in Tokyo and Kanagawa Prefecture. She has led workshops with the International Interior Designers Association and various international cultural groups, including the Japan-British Society.
About the class:
Using decoupage; the art of decorating surfaces by applying paper cutouts - students will adorn candles with paper napkin designs, including Japanese washi paper, Autumn and Christmas themes and pop art patterns, etc.
The unique feature of this candle is that the wax does not overflow; the outer design continues to remain and serves as a beautiful candle holder.