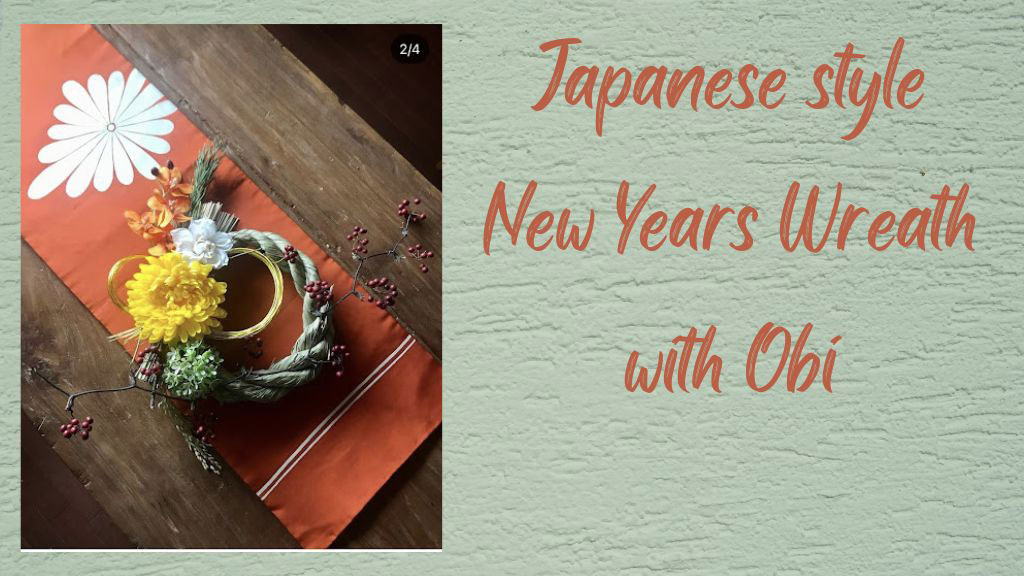 Oshogatsu: Japanese style New Year's wreath with Obi
Date:
Time:
Location:
Main building lower floor
Limited to:
Instructor:
Ingredient fee:
About the class:
Learn how to make your own New Year's wreath using a beautiful Obi, twisted straw rope and flowers. These are hung above doors to invite and welcome kami deities of good fortune and to ward off evil spirits.
---
Instructor:
Yuko Okura. Yuko is the owner of GtoYdesign. She enjoys working with kimonos, obi's and flowers. Yuko has taught several classes in conjunction with Goodliving Japan.