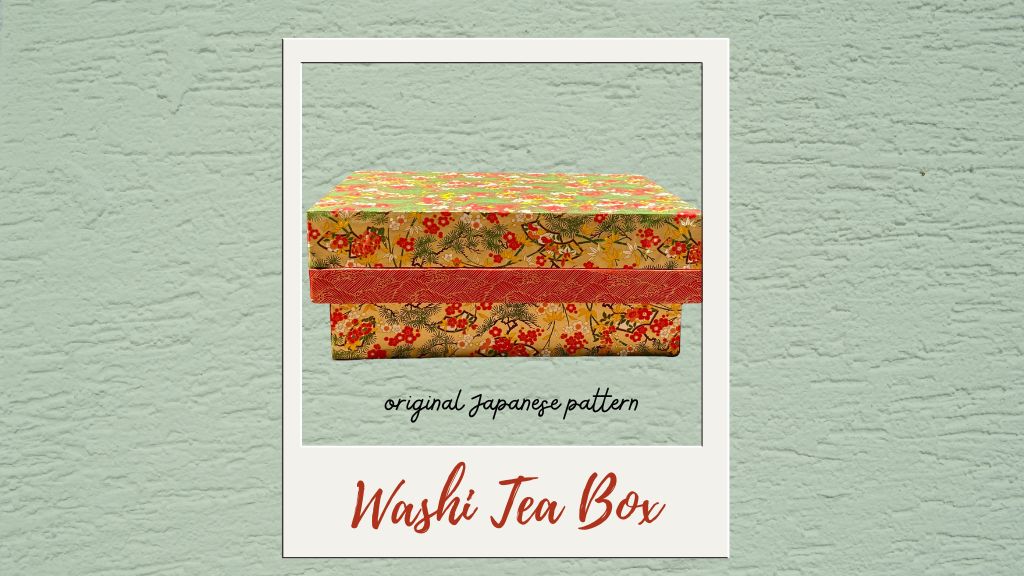 Washi Tea Box Covering
Date:
Time:
Location:
Main Building Lower Floor
Limited to:
Instructor:
Material fee:
About the class:
Boxes covered in beautiful Washi paper are the traditional way of storing tea in Japan. Create your own unique tea box by learning how to measure, cut, glue and design it.
A special type of paper, produced from the bark of Gampi trees, washi patterns are ornate and beautiful. Make a beautiful chabako tea box, covered and lined with Japanese washi paper, perfect for home decor. Both useful and multi functional, the box serves as a humidity-proof storage and the lid can be upturned to use as a tray.
---
Fee includes:
Tea Box (Length: 24cm, Width: 17 cm, Height: 16cm)
Brushes
Glue
What to bring?
Washi paper, 2 pages, large size
Measuring tape
Pencil
Ruler, 30 cm
Cutting Board
Cutter with a sharp blade
A small towel