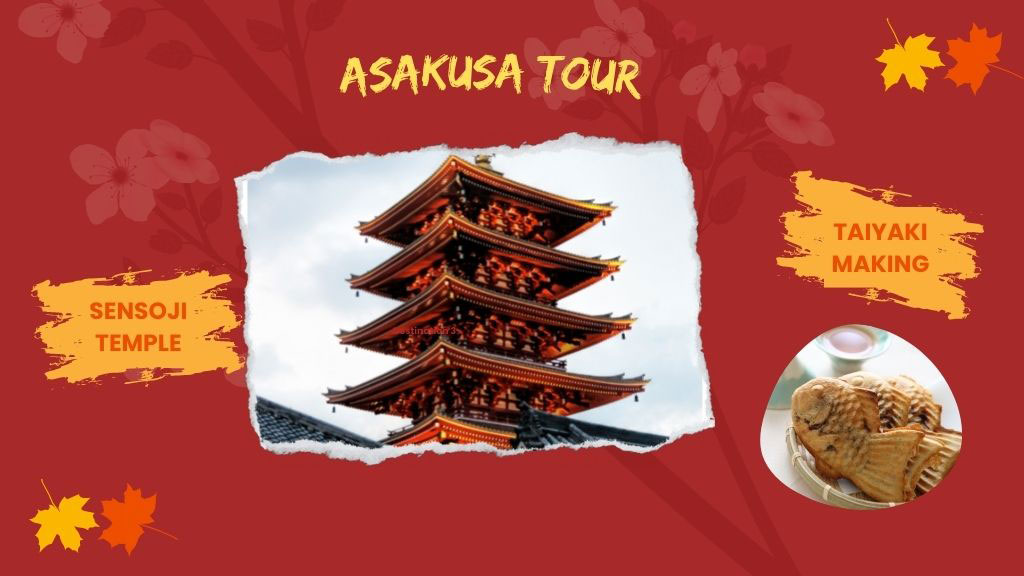 Sensoji Tour and Taiyaki Making at Asakusa Guraku
Date:
Time and Location:
Meet at Motomachi station at 9 AM and return back to school around 3 PM.
Limited to:
Instructor:
About the tour:
One of Tokyo's most colorful and popular spots, Sensoji is the oldest Buddhist temple located in Asakusa.
The tour begins with a trip to Sensoji followed by a Taiyaki making experience at Asakusa Guraku.
Taiyaki is a traditional Japanese cake, shaped like a fish. In this class, you will learn how to make Taiyaki from scratch starting with making the cake batter, stuffing the cakes and baking them using molds. You will make 6 pieces of Taiyaki and can choose your own filling and toppings: vanilla custard cream, sweet red beans, chocolate syrup or whipped cream.
Detailed information about the class can be found here.
Fee: 3,850 for Taiyaki making experience.
---