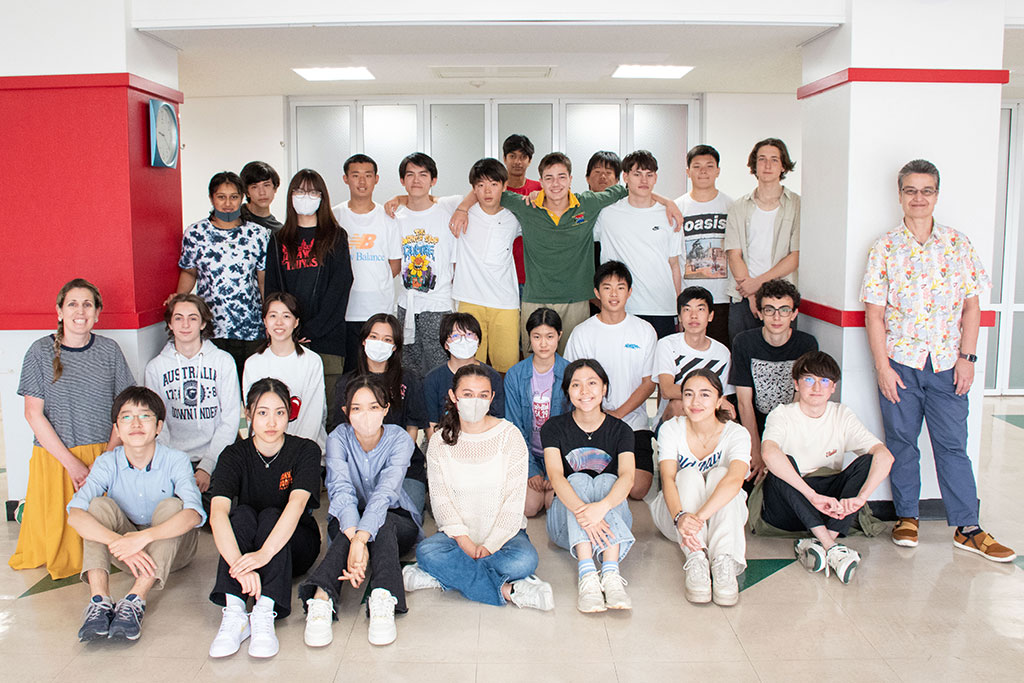 Rosina Mansson
Grade 10 Students Reflecting on Being Balanced Learners
Days of Reflection are an opportunity for cohorts to come together and work on one of the Saint Maur Essential Outcomes through conversations, games, experiential activities and group bonding. For Grade 10, this year's theme, based on our SMEOs, was "Balanced Learners".
This is an important topic as our Grade 10s are about to embark on their final two years of schooling and with it comes more academic and personal responsibilities. The conversations we had were about them considering how they would balance all that will be important to them; academics, sports, music, friendships and responsibilities in the home front. One thing that they must remember is that this path, they do not walk it alone. This path has been trodden on by their older peers and it will be a path that they walk with one another. They must balance their own lives, but also know when to rely on others to help them on their way.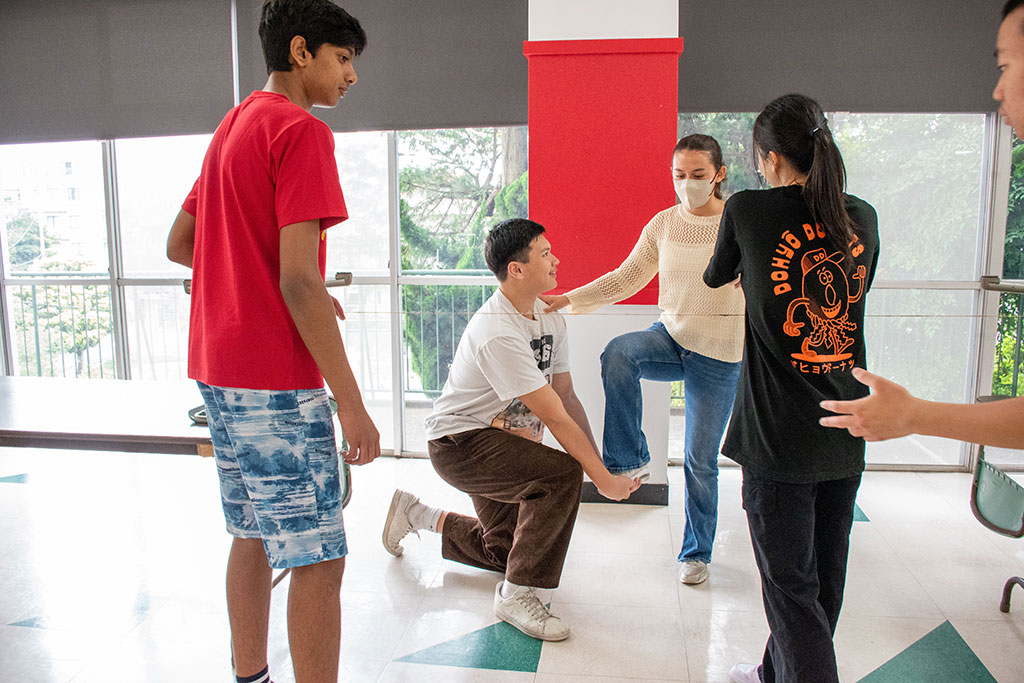 In trying to live out this lesson, students worked out how to help one another across the "electric fence", they tried to submerge a balloon underwater with the materials provided and best of all, in small groups, they competed against other teams to make a cosy pillow fort.
Our Grade 10s are a cooperative group and this Day of Reflection was another great opportunity for them to come together and showcase that, with each other as helpers and friends, they will thrive as they enter their IB years.