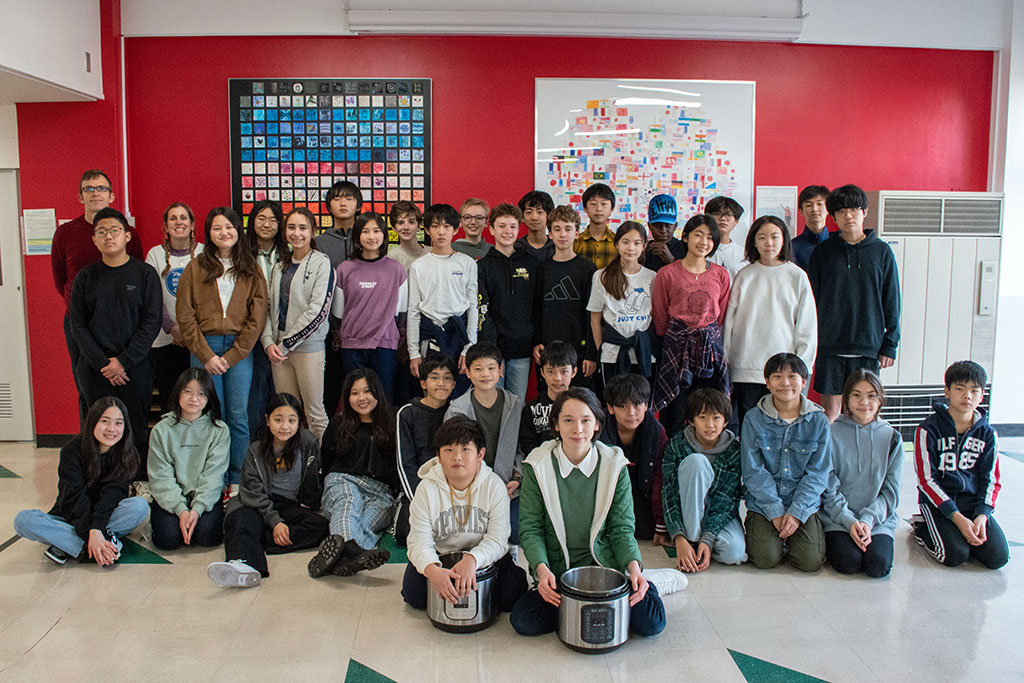 Rosina Mansson
Day of Reflection for Grade 7 Students: Simple in Virtue, Steadfast in Duty
Last Friday, the Grade 7s gathered with Ms Mansson and their Homeroom teachers to participate in their Day of Reflection. The day was focused on our School Motto: Simple in Virtue, Steadfast in Duty.
Long ago, Jesus told his followers a parable that to create great change, one had to work hard and utilise all of one's gifts, like a woman adding yeast and kneading hard to make bread. Many centuries later, a group of dedicated nuns set up Saint Maur using their virtues and gifts to improve the educational conditions for young students in Yokohama. We want our students to learn from these lessons and focus on what gifts they have and how they can contribute positively to their community as moral citizens. So, along with icebreaker games, we unpacked what the Motto means. Each small group was given one "gift"; flour, water, salt, yeast and bowls. Each group alone was not able to make something wonderful, but when combined with some muscle from our bakers, we made bread! This simple treat was a way for them to visualize what each can bring to make something that all can be nourished with.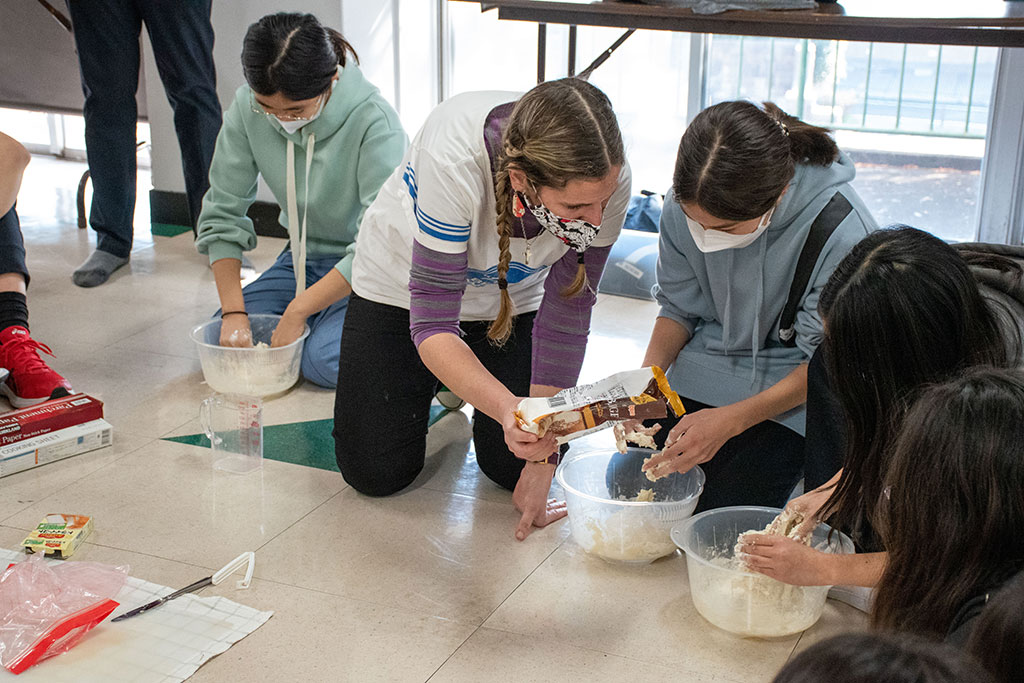 Then later in the afternoon, we focused on gratitude and how we can make a small difference with nothing more than kind words. Each student was given the name of someone who works at Saint Maur as non-teaching staff; admin, IT, cleaners, the kitchen team, etc. We discussed how all these people keep Saint Maur running so they can have a safe, clean and privileged education. Thank you cards were prepared and distributed.
We are a school that focuses on our virtues and how these can be used for one another; because fundamentally our duty now, as it was when the Sisters of Infant Jesus set up the school, is to care for one another.