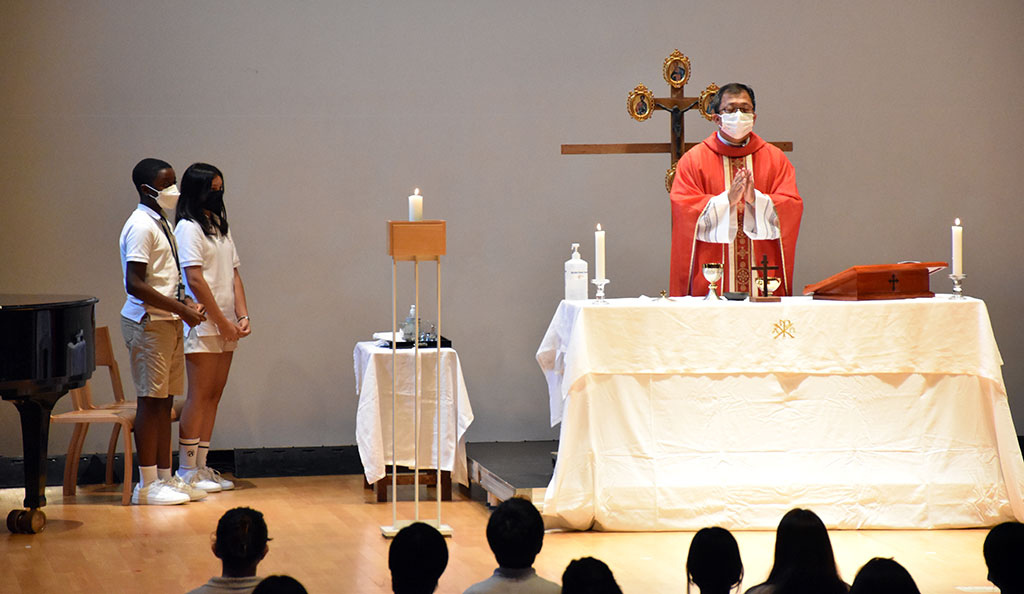 Rosina Mansson
Welcome Back to School Mass for Secondary School Students
During our first week, we were delighted to gather again. We were excited to be back on campus and share our summer stories, see our friends and be ready to learn. During the first week of school, staff and students in Secondary School had the opportunity to gather and give thanks during an Opening Mass. This Saint Maur tradition gives us a chance to think about our blessings and think about how we can be there for one another in the year to come.
As the Grade 7s are learning in Religious Studies, the Church calendar currently celebrates Ordinary Time, a time for reflection on how to live out a good life. As a new school year is a special occasion that is celebrated as a new beginning, Fr Darryl Diño, our parish priest who ministers to the international community at the Sacred Heart Cathedral, chose a special reading.
He shared an important message; the Coming of the Holy Spirit (Acts 2:1-12). This reading, traditionally read during Pentecost Sunday, is also common when starting an important mission; in our case a new year of learning, growing and developing. In the story, Jesus' disciples are filled with the Holy Spirit and told to go forth and spread his message and become disciples of everything they have taught and witnessed. Fr Diño told the students that the disciples received the Holy Spirit as wind and fire. The disciples of Jesus needed fire in their hearts to spread the Good News and wind to push them along even during difficult times.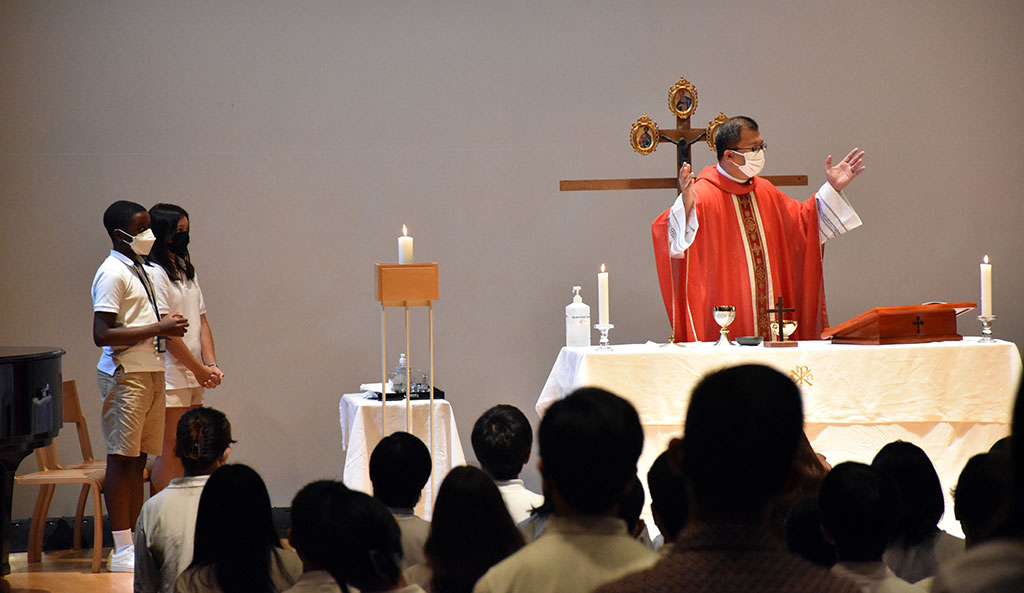 Like Jesus' disciples, our students are being asked to focus on the new year with compassion, diligence and clear goals. Students are being asked to look at the five school SMEOs and live those out each and every day. Fr Diño's parting blessing was that every student would do their best and appreciate each chance that this wonderful school gives its young people. Hopefully, each child will find the fire within to set clear goals and the wind to carry them on to discover and actualize their potential.