Parent Testimonials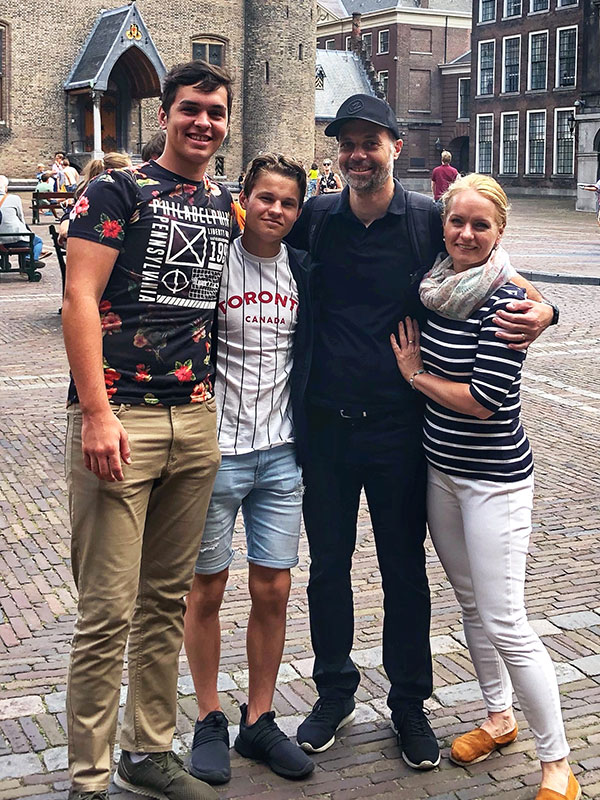 Pavel sr., Renata, Pavel jr. and Jan Jaroscak
Jaroscak family
The Jaroscak family on their first international post together as a family to Yokohama!
We are a family of four from the Czech Republic. Our son Pavel is currently a senior and Jan is a sophomore. Me and my husband have lived also in Taiwan and in other parts of Japan before but this is our first post abroad as a whole family. We came to Japan in July 2014 for my husband's work; he is employed in a Japanese company in Tokyo.
Our first intention was to live in Tokyo, close to my husband's work but once we had visited Saint Maur International School and received a very warm welcome from Mr. Rucci, we decided to enroll our boys here and moved to Yokohama instead. We have never regretted once choosing Yokohama and this particular school. On the contrary, we often stop and think about how lucky we are to be right where we are. Yokohama has a very laid back feel of a small town where you go for a holiday and at the same time that it offers everything you expect from a city, there's always something happening, one never gets bored here.
When we first came to Japan, Pavel was a 7th grader and Jan a 5th grader, so we went through all, Elementary School, Middle School and High School here at Saint Maur International School. The most important thing for us as parents is that our boys are happy here, they thrive in this friendly and welcoming community. The school offers ways for them to grow as well-rounded personalities and to bond with their friends by participating in many different extra-curricular activities. The teachers here have a very personal approach to the kids and truly care not only for their academic progress but also for their healthy personal development. Thanks to the school's Adult Enrichment Program, the parents can offer their talents to the community and benefit from the talents of the other parents and build strong relationships that are so important, especially when we are far away from our homes. My husband and I have found many long-life friends here and will be forever grateful that we could have been a part of our unique Saint Maur community.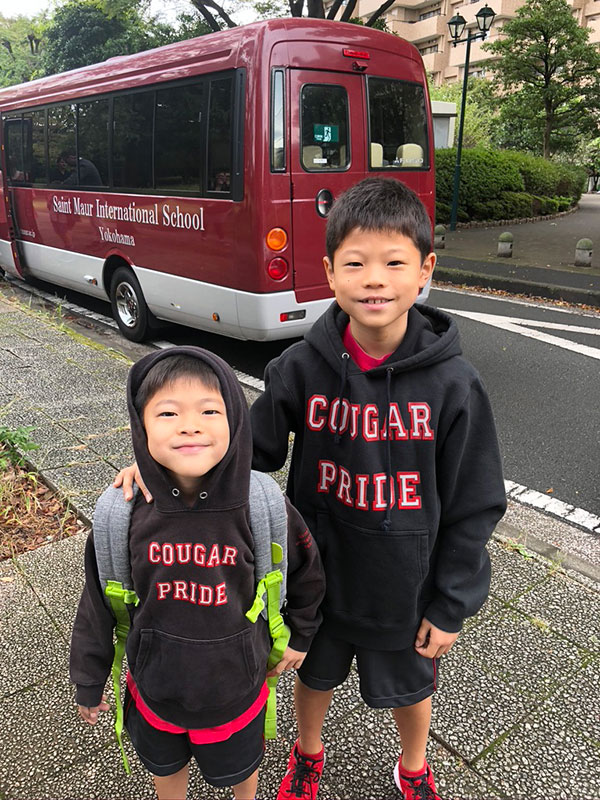 Saint Maur Alumni & Dad of Four
Toshi Imada
'SIMPLE IN VIRTUE STEADFAST IN DUTY'
As an alumnus and now father of two sons at Saint Maur International School, I am very happy and proud to see the core values of the school being kept and emphasized through my children's education.
After spending my earliest days abroad, I studied 12 years at Saint Maur. After College, I joined the Japanese Navy mainly being deployed on overseas activities because of my multicultural background education. Now I manage two companies (one of which was founded with another Saint Maur Alumni) blessed with four children, two of which attend Saint Maur.
Moving back to Yokohama, the decision to enroll my child at Saint Maur came natural to me, as I learned through the core values taught at the school that had helped me to be mature, stay positive, and remain very flexible to various environments. Saint Maur is a great foundation that will prepare your children in an ever changing diversified world. I would recommend Saint Maur to parents that would like their children to be unique but at the same time be flexible and understanding towards diverse cultures. These values will cultivate the solid backbone of values as a child and will remain at the core as we face more complex and difficult issues as we mature.
As a parent, our transition into the Saint Maur community has been very easy, with very close ties between families and faculty members, and participating in various activities such as the traditional Saint Maur Food Fair. I am honored and proud to be one of many Alumni who have children follow their footsteps and exceptionally grateful to the school for maintaining and enhancing on the core values.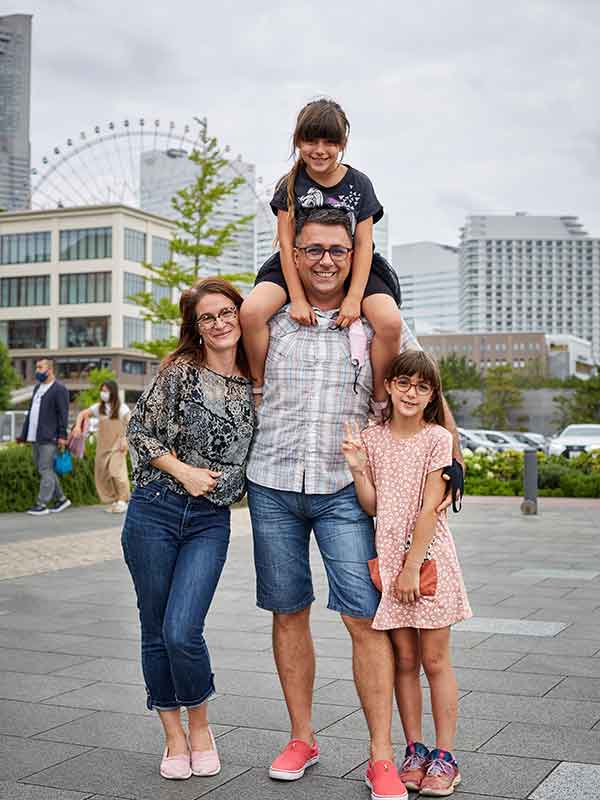 We are a family of four
Calin Family
Having lived abroad for many years, it was important for us to raise our kids in an international environment. Before moving to Japan we lived in Europe and the USA and traveled extensively.

3 years ago, we had the chance to move to Yokohama, and we were glad we took that path. At first we didn't know anything about the city and how big the international community would be. Enrolling our kids to Saint Maur International School expanded our horizons considerably. The international community at Saint Maur is very welcoming, inclusive and multicultural. It's a melting pot where everyone shares and cares about each other. My kids have the privilege to learn about other languages, traditions, not to mention moral values.

Unlike most other schools, Saint Maur also offers a lot of activities for parents. Having my kids enrolled at this school, I automatically became a member of the PSG (Parent Support Group) which enabled me to take part in all the wonderful enrichment programs offered for adults.

Overall, Saint Maur offers an internationally minded approach, with friendly staff and knowledgeable teachers, and we are very pleased for our kids to have the opportunity to study at this school.