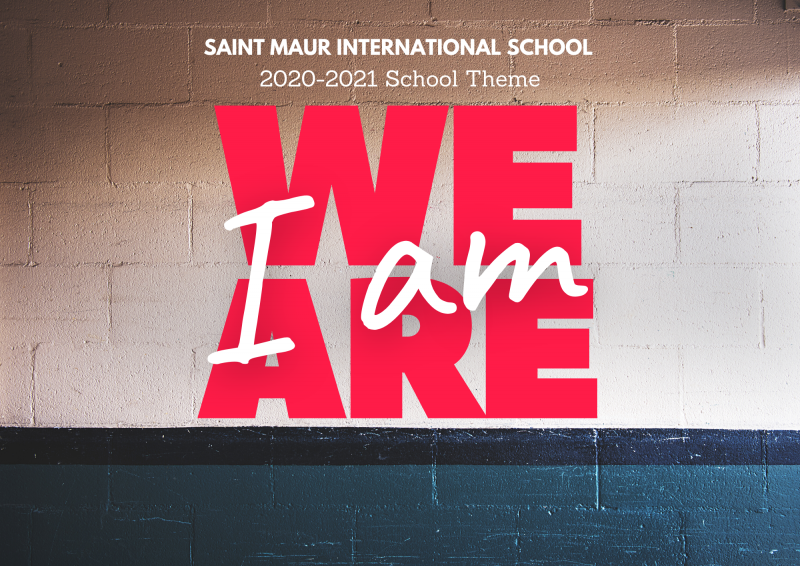 Christina Fürstenau
Campus Reopening While Prioritizing Safety, Health & Well-Being
On Monday, August 17, Saint Maur International School reopened its campus to all new and returning staff for training days and to prepare for the new academic year. This day marked the first day back on campus since February 28 for all staff and it was wonderful to feel the energetic atmosphere again on site while learning, sharing, preparing and discussing ideas for the new school year ahead. On Friday, 21 August, all new families along with returning Montessori and Elementary School families were welcomed on campus for an Orientation Day and the school has officially commenced the new academic year today Monday, August 24.

The school theme for the academic year 2020-2021 is "We Are, I Am." and reflects us as a community while considering individual needs. The priority for the new academic year is safety, health and well-being with guidelines set out by the authorities in place, while aiming at fully reopening the campus. Many safety measures have been put in place to allow physical distancing, ensuring everybody's well-being and increasing students' hygiene routines. These measures include, but are not limited to, a temperature check upon entering the school gate, additional hand washing stations, new seating plans that allow physical distancing, wearing masks, ensuring clear health and safety signage around the campus and more.

Throughout the next few months, it will be important for the whole school community to be flexible and resilient while trialing, adopting and modifying new protocols and practices for the safety and well-being of all. In the meantime, the whole school staff is sincerely looking forward to welcoming new and returning families back on campus and starting the new academic school year under the theme "We Are, I Am".