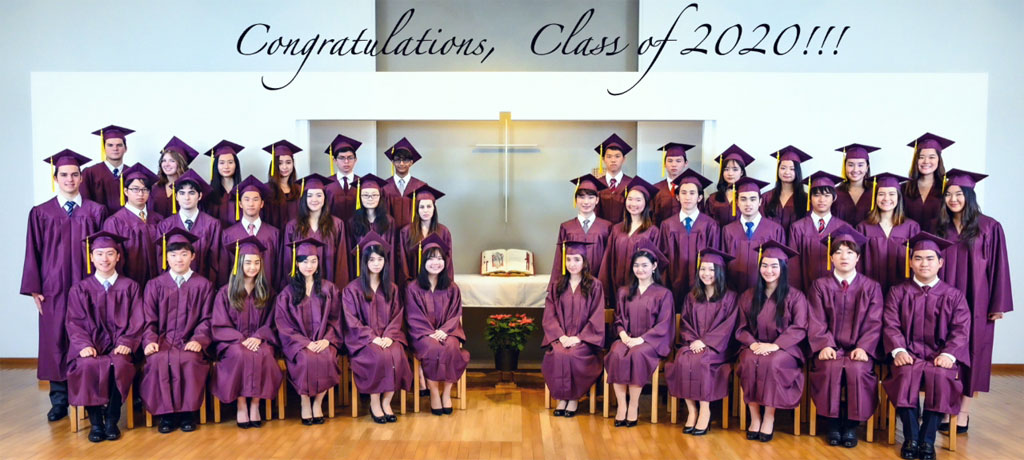 Yannick Crespy
Congratulations, Class of 2020!
THEY GRADUATED! After much uncertainty and a very difficult few months for the world and our community, the class of 2020 officially graduated on the 6th of June, in a moving collection of pre-recorded video clips and live moments, such as the all-important Tassel Ceremony!
The feedback for this historical event (the first digital graduation in Saint Maur history) was overwhelmingly positive, with everyone, still half surprised, saying "It was so much better than we expected"!
The three events were the result of collaboration between Mr Mastumoto (editor of the Mass and Senior Awards Ceremony), Dr Erard (editor of the Commencement Exercises videos), Mr Crespy, high-school teachers and the Class of 2020, alongside with their family. Sometimes having many cooks does not spoil the broth!
If you did not get a chance to watch the live stream on the day, we invite you to watch the replay on our YouTube page. We hope that you will enjoy the speeches, music, the emotional class video and the heartwarming words of congratulations to the Graduates at the end from surprise guests.
Congratulations, Class of 2020!