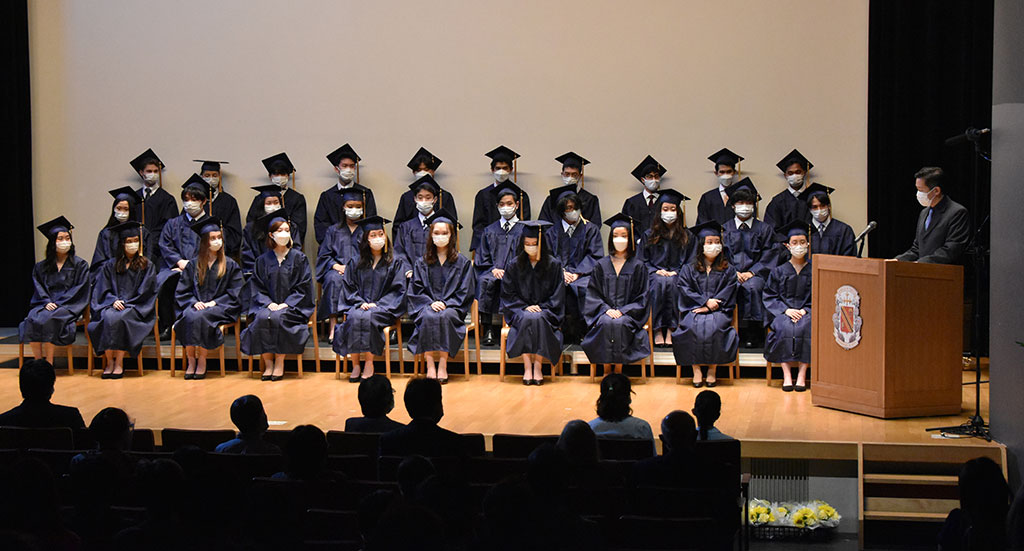 Ms. Rosina Mansson & Ms. Fürstenau
Congratulations to our Graduating Class of 2022!
On Friday June 3, we celebrated Mass and gave thanks to God for our wonderful 2022 graduating cohort. Father Raju Antony stepped in during Fr Darryl's absence and he prepared a meaningful service where he chose readings and wrote prayers of the faithful that would be significant for young men and women about to embark on their adult journeys. We thank Father Raju for his dedication as a priest and a teacher and his kind words about the importance of education.
It is often said that we don't pray for patience or wisdom, instead, we ask God for opportunities to be patient or wise. Well, the 2022 graduating class have had the opportunity to learn perseverance and resilience as a cohort that has had its fair share of hurdles to overcome during the oftentime new experience of Zooming. Thus, it was a blessing to have all 30 students and their families attend Mass in person.
We were given an opportunity to gather, to bless them on their journey and to remind them that wherever they go, they should go to be "steadfast in duty and simple in virtue" and remember that here, amongst our halls, they will always have a home.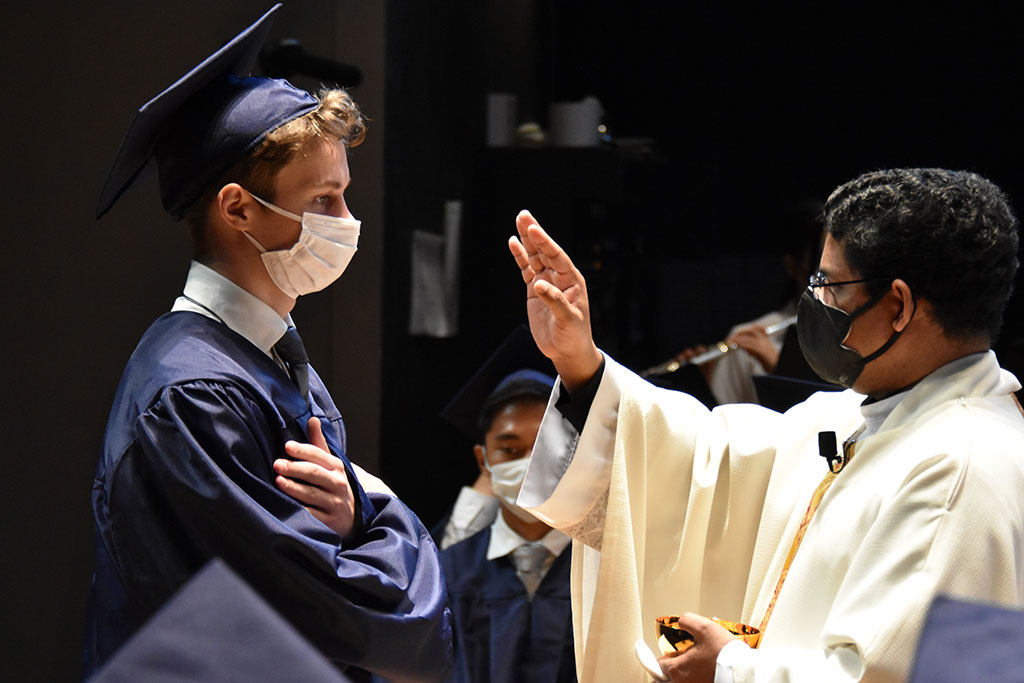 The Graduation Mass was followed by the Senior Awards Ceremony, presented by Mr. Crespy (Gr. 12 Homeroom Teacher) and Mr. Marsh (Gr. 12 Homeroom Deputy). After their hilarious and insightful speeches, it was time to officially recognise the students who achieved outstanding performances. Nine different awards were handed out recognising the selected Grade 12 students' hard work, not just academically, but also as balanced learners. The audience was especially delighted to see Mr. Gregoriades on stage presenting the first ever Saint Maur Drama Award, called Smaus, with a mouse award created with our art room 3D printer, awarded to the best actor and best show.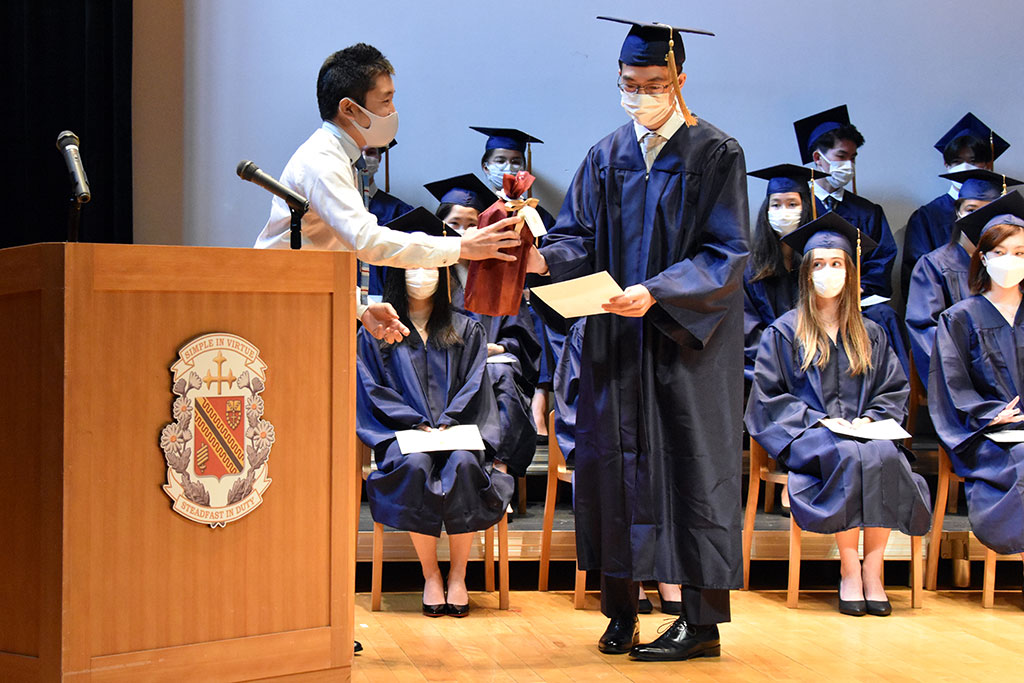 On Saturday afternoon, while appreciating the delightful warm and sunny weather, with the help of our Grade 11 students working tirelessly in the background, we welcomed our Graduating Class of 2022 and their parents. The Commencement Exercises started with a prayer by Pastor Bruce Levy and continued with musical performances by the graduates, speeches by Mr. Crespy, Mr. Marsh, Mr. Matsumoto and Mrs. Levy. As this year's keynote speaker - according to the occasion as this year marks the 150th anniversary since the founding of Saint Maur - we welcomed Mr. Glenn Scoggins on stage. Most of you will know Mr. Scoggins as he worked at Saint Maur for 44 years in various different roles including History teacher and College Guidance Counsellor, and is therefore also one of the most knowledgeable people about the history of Saint Maur. After an inspiring speech, it was time to officially announce that our Class of 2022 have graduated!
A huge congratulations and all the best to our Class of 2022 as they enter the next chapter of their lives.