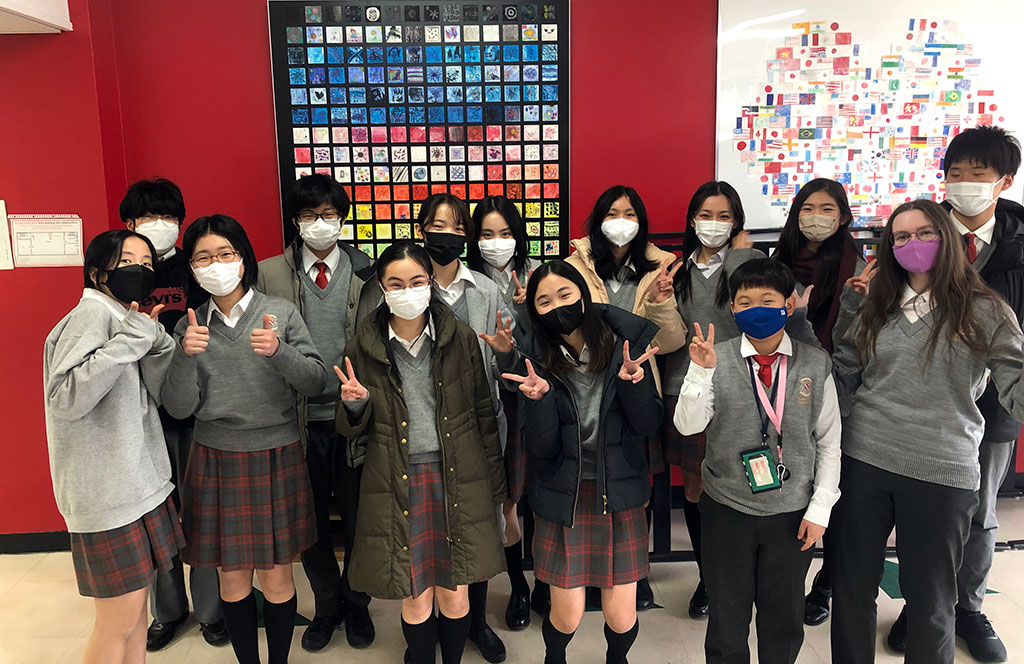 Ross Jonas
Math Field Day-A Great Day of Logical Thinking!
On Tuesday, March 8, a team of 17 Saint Maur students, from Grades 6-12, participated in Math Field Day. Math Field Day is a competition involving 13 schools from the Kanto Region in which students display their knowledge and enthusiasm for Mathematics.
The students completed activities that tested their problem-solving skills, as well as general math understanding. The students completed individual, grade-level specific timed tests, as well as challenges in which they collaborated in teams with students from other schools in the Kanto Region. This allowed for the students to connect with a broad range of like-minded peers in the pursuit of a shared goal. This event was a great chance for students to showcase their interests and abilities in a public forum, beyond the traditional Sports and Fine Arts. Besides their diligent work and focus, these students need to also be commended for their Risking-Taking endeavor. A big congratulations to our distinguished team of Saint Maur Mathematicians!