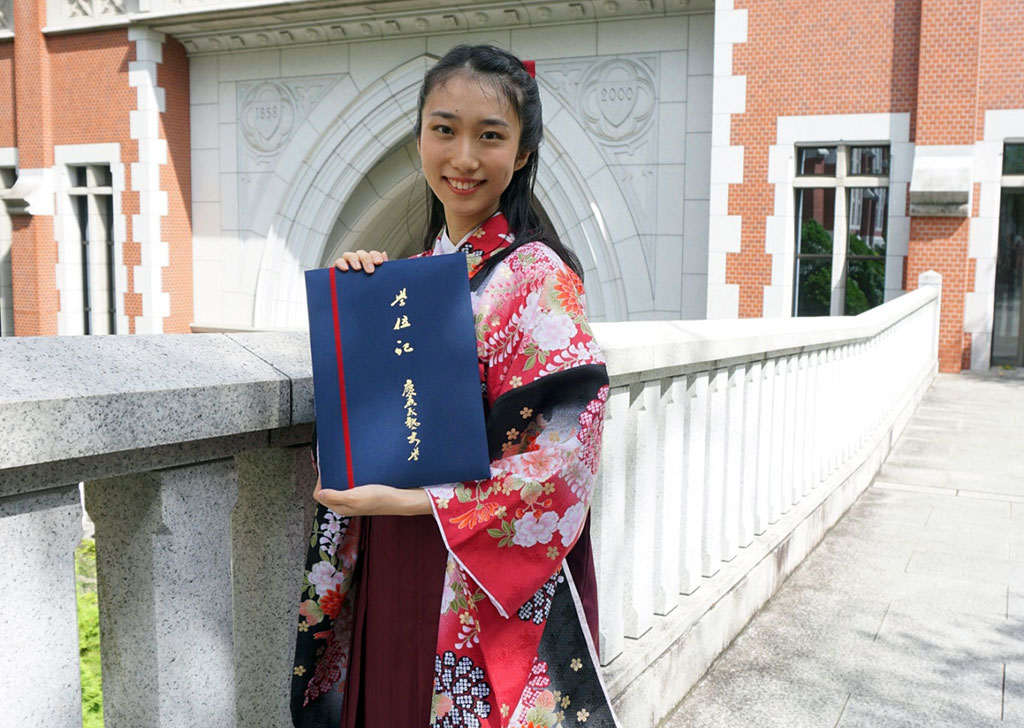 Christina Fürstenau
Alumna Madoka Nishina Awarded with Summa Cum Laude
Congratulations to Saint Maur alumna Madoka Nishina (Class of 2016), who has successfully completed her Bachelor's degree in Economics from Keio University, graduating with a Summa Cum Laude distinction, awarded to the highest achieving college graduates each year.
Madoka was also presented with a watch as a gift from the university for her achievement handed by Dean of Economics, Keio University, Dr. Yukihiro Ikeda. Now Madoka is seeking to pursue a Master's in Economics at Keio University.
Her family extends their gratitude towards Saint Maur for giving twelve years of education that built Madoka's enthusiasm towards learning.