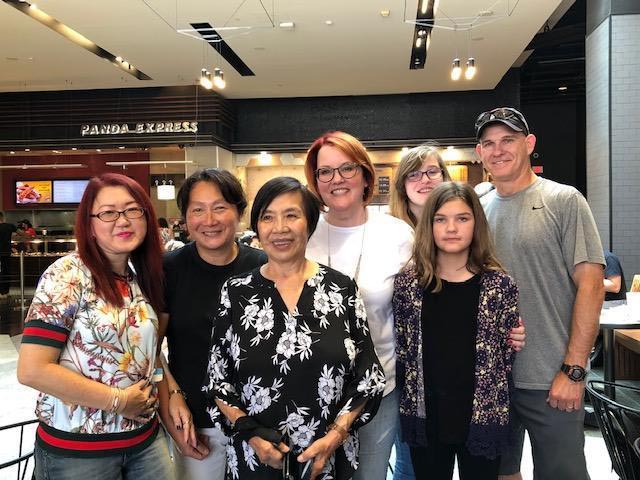 Yong-Lang Kwan
Recent Saint Maur Alumni Reunions
We are pleased to report that a number of of small Alumni reunions took place in the United States. As always, it was a pleasure to meet with former students and maintain the ties that our time at Saint Maur created.
Mini Saint Maur Alumni Reunion in Los Angeles
Century City Mall, Los Angeles - On Saturday, August 3, 16 Saint Maur alumni, former students, staff and their families spent over 4 hours reminiscing about Saint Maur and catching up. What a great mini-reunion! Chizuru & Izumi (1984); Eli (1990); Anne, Jenn & Mayumi (1991); Mark (2005); Sean (2007); Mrs. Okaguchi & Miss Kwan (1966) plus family members. Join us next time if you're in the area!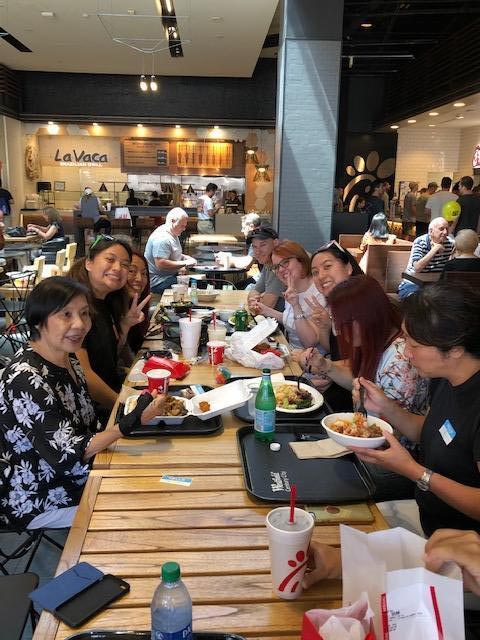 Alumnae Dentists in Southern California & Texas
Is anyone looking for a family dentist in California or Texas? Look no further. These two young, vibrant sisters offer family dentistry at Narita Dental & Spa in Torrance & Costa Mesa, CA and at their third location in Fresco, TX. After Maki (Class of 1988) examined my teeth to offer her opinion for future treatment, Mie (Class of 1985), Maki and I spent several hours reminiscing about Saint Maur over dinner at the Rolling Hills Country Club on August 30. Please check their website.