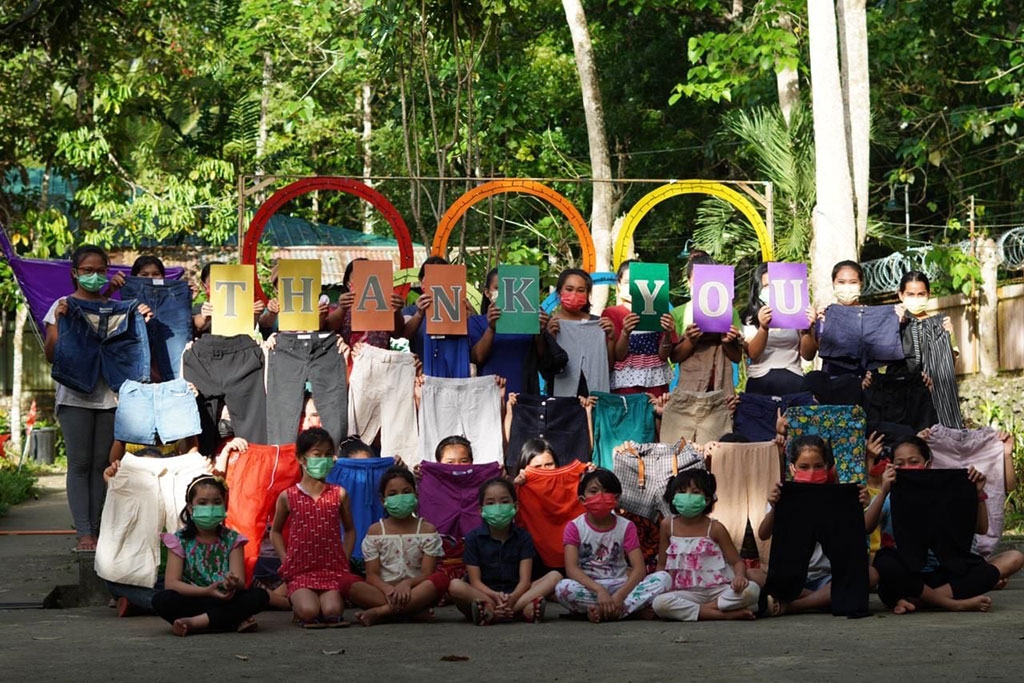 Christina Fürstenau
Donations to Children in the Philippines, Helping the Homeless in Kannai and Valentine's Grams
As we enter the fourth week of our Second Semester, the Saint Maur Charity Committee is proud of its first successful charity projects at the start of 2022 and looks forward to many more to come. The Saint Maur Charity Committee is happy to announce that a new box with donations was sent today to the Philippines in support of Cameleon Association Inc. Philippines.
This box is full of sports clothes and shoes to help the girls get healed through gymnastics! Thank you very much for all the donations received from the Saint Maur community.
Meanwhile, our Service Learning Club continues to meet on Tuesdays. At their last meeting, the participating students boiled and decorated eggs that were distributed to the homeless people in Kannai by a group of volunteers. The students came up with the idea of adding pictures and messages to the eggs to hopefully add a smile to the homeless people's faces. The Service Learning Club is a new Club initiated by our Saint Maur Charity Committee and invites all students every Tuesday from 3:30 to 4:30 p.m. to work on projects focused on providing support to those in need.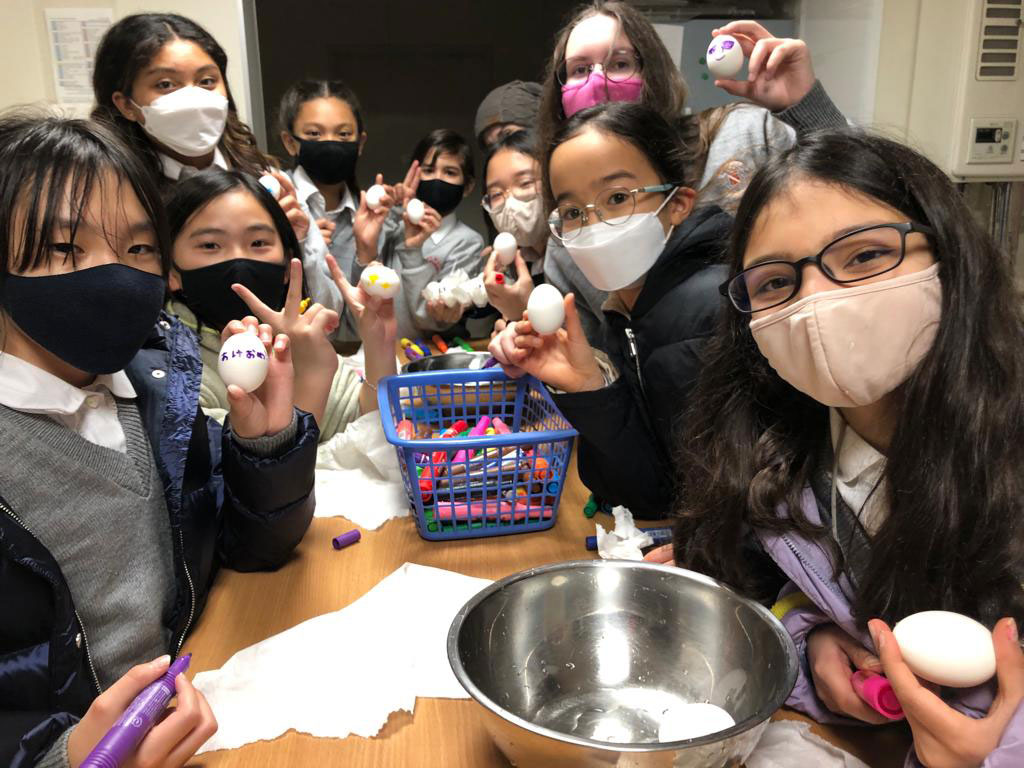 The SMCC continues to provide food, masks, hand warmers and all clothing donations to the homeless people in Kannai. Every week, our parent and student volunteers continue to help them and to support the work carried out by the wonderful volunteers of the Sacred Heart Church. If you too are considering to give some of your time and come and participate in the distribution to better understand what life is like for the homeless, do not hesitate to contact us. We will be happy to welcome you.
Last but not least, the Middle School Student Council started selling Valentine's Grams on Monday to spread the love and appreciation among our students and teachers, and to help The World Food Programme with the profits from the sales. You can choose what type of card you want, write a message and the name of the recipient on the envelope, and return it to the officers. They will attach a sweet treat and deliver it to the recipient on Valentine's Day. Sales are going on every day before homeroom, morning recess and lunch recess until Thursday, 10th of February. Selling points are next to the Faculty Room and the Cougar Cafe. We have a limited amount of cards, so make sure you get yours before it's too late!