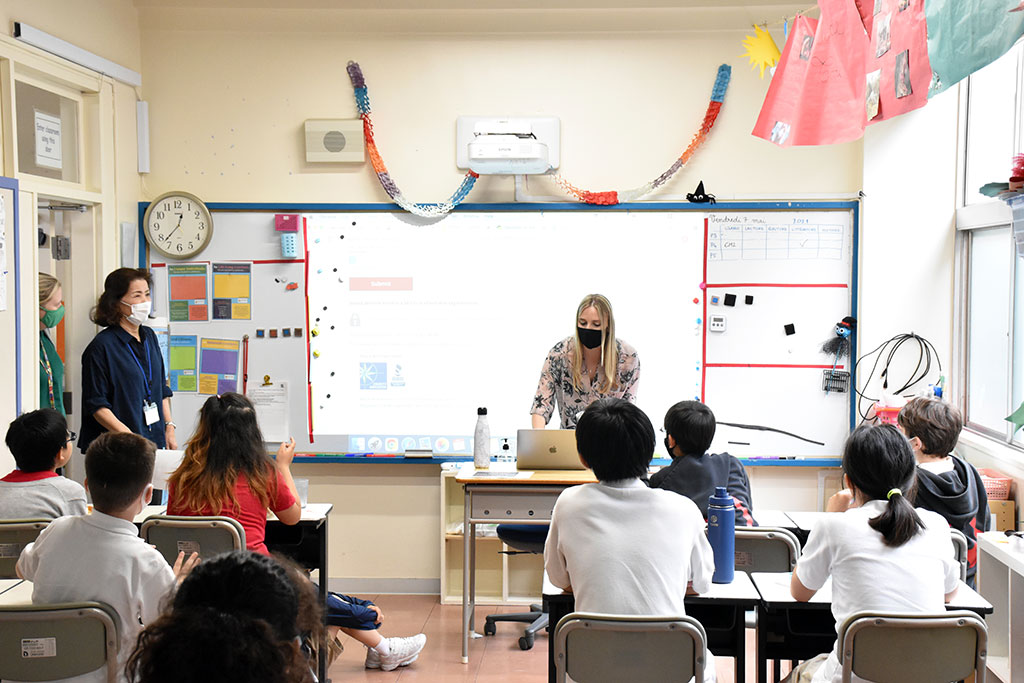 Christina Fürstenau
Elementary School Student Council donates ¥200,000 to WWF After Successful Art Auction
On the 22nd of April, the Elementary School students spent the day creating artwork out of plastic bottles and recyclable materials to celebrate Earth Day.
The Elementary School Student Council then put all of these beautiful creations up for a live auction to raise money for the World Wide Fund for Nature! Alongside a photo of their art sculptures, the students recorded videos explaining how and why they made it. The auction was live for 7 days and parents could bid for their favourite artwork to take it home. On the closing day of the auction, the Elementary School Student Council was thrilled to find out that they received ¥200,000 from the Saint Maur community for their auction.
Shortly after in their next meeting, the Elementary School Student Council, with the help of Saint Maur's accountant Sakamoto san and the Elementary School Principal, Mrs. Forbes-Dias, donated the whole amount to WWF and renewed their membership as partners of conservation.
Congratulations to the Elementary School Student Council and our whole school community for this big achievement!