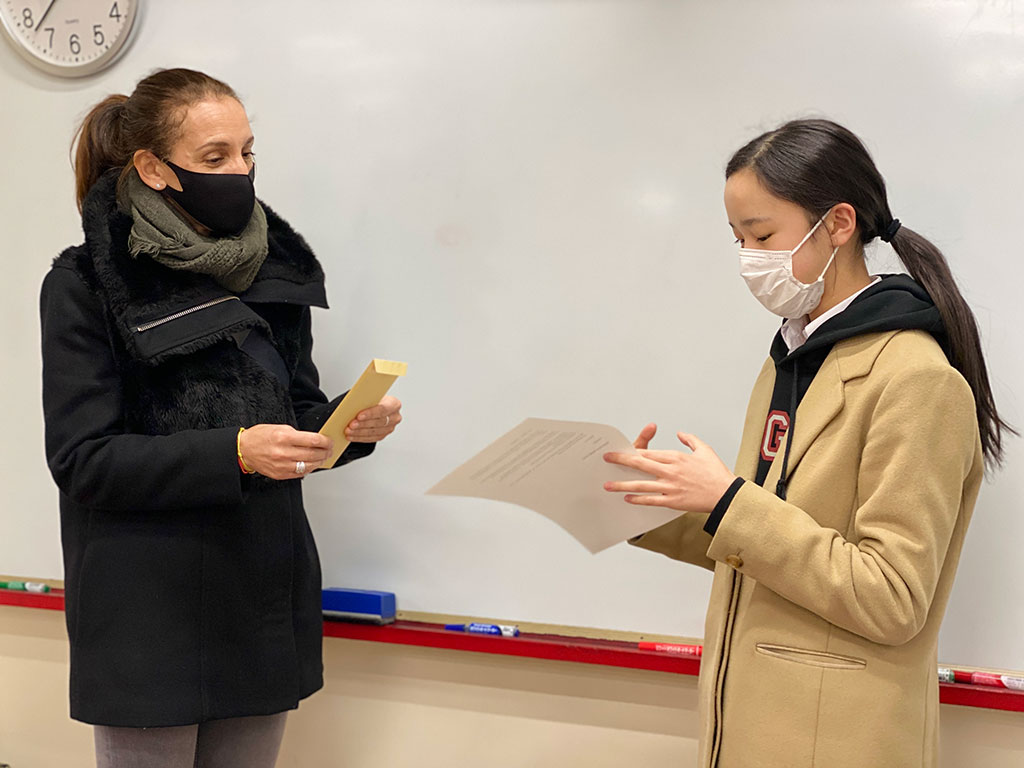 Dr Guillaume Erard
The Saint Maur Middle School Council Raises Money for People in Need
After hearing about the hardships that the homeless people in our neighbourhoods are facing under the harsh conditions of the cold season, the Middle School Student Council decided to help out.
The students came up with the idea of selling Valentine's grams (letters and chocolates) to the Saint Maur community and just within five days raised ¥32,000 to donate to people in need. Today, the Middle School Student Council handed over the money to one of our Saint Maur parents, who liaises with local charities in Yokohama.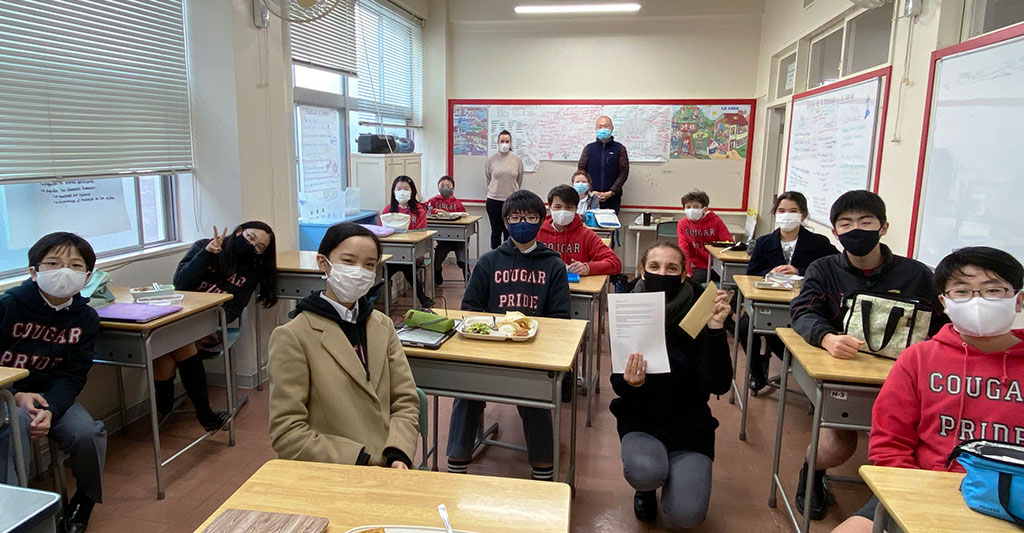 "We can be proud of our children. Teaching them generosity, mutual aid and respect for others are fundamental values. Today they have proven to us that they know how to be up to the task! Thank you again from the bottom of my heart for this money which will put a smile on the lips of many people." - Mrs. Boussouar, Saint Maur parent of Montessori and Elementary School children.
Stay tuned for more upcoming projects to help those in need!