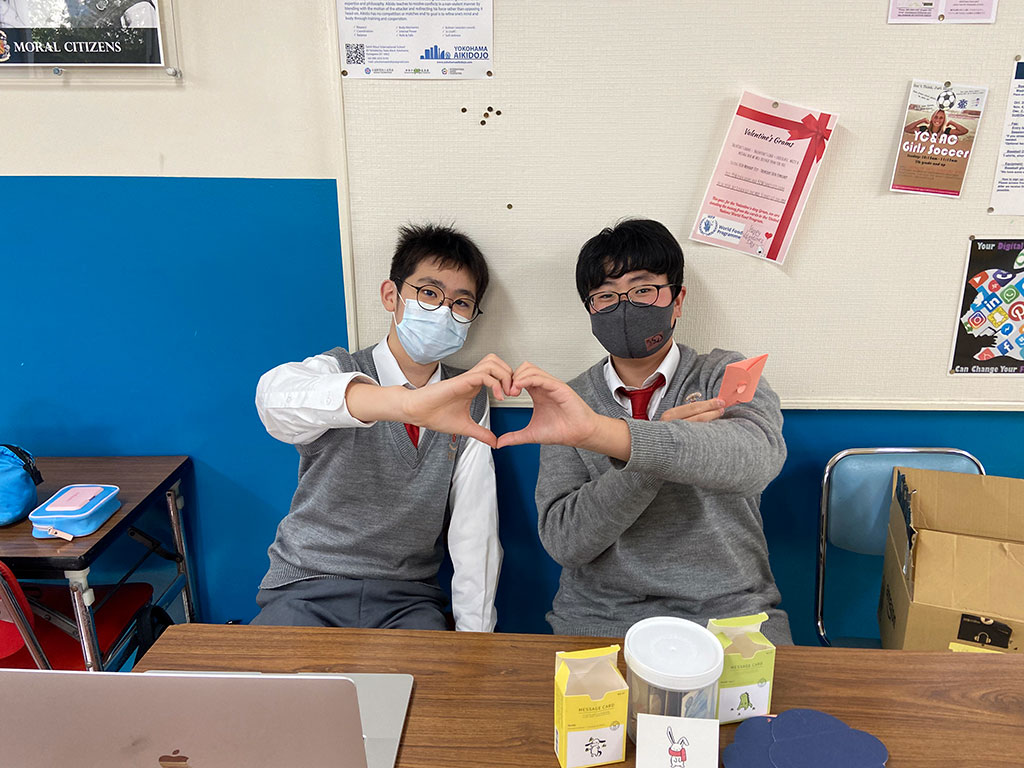 Kaede (7C) & Luke (8MO)
Valentine's Grams Fundraiser In Support of the World Food Program
Valentines Day was made much sweeter (no pun intended) with the Valentines' grams that everyone received. The Valentines' grams were a massive success, selling over 250 grams in the span of two short weeks. It was truly heartwarming to see that cards were bought by the entire school community, from elementary to teachers and staff.
The MS Student Council have worked tirelessly to organize this year's Valentines' grams, despite facing current challenges. Each grade and class officers took shifts selling the grams in multiple locations each day. Everyone pitched in their own time, ideas and efforts to ensure the success of this charity event.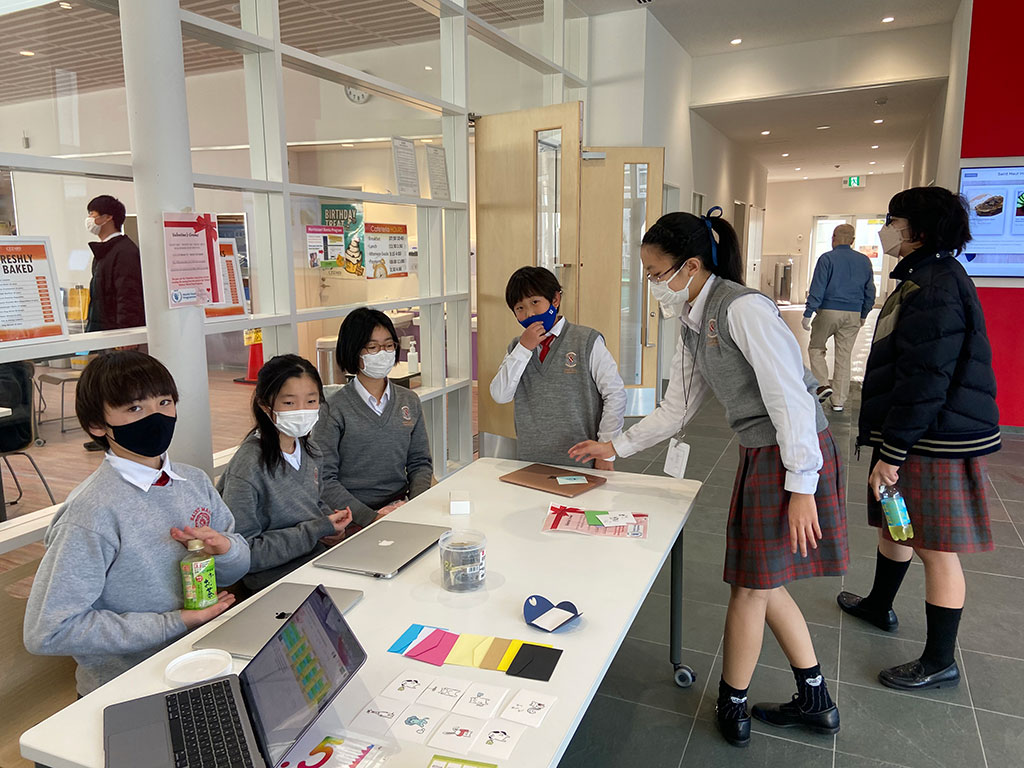 All of the money collected will be sent to the World Food Program. While the council was responsible for organizing the event, it wouldn't have been possible without your support. We hope that the success of this year's Valentines' grams carry over to next year.