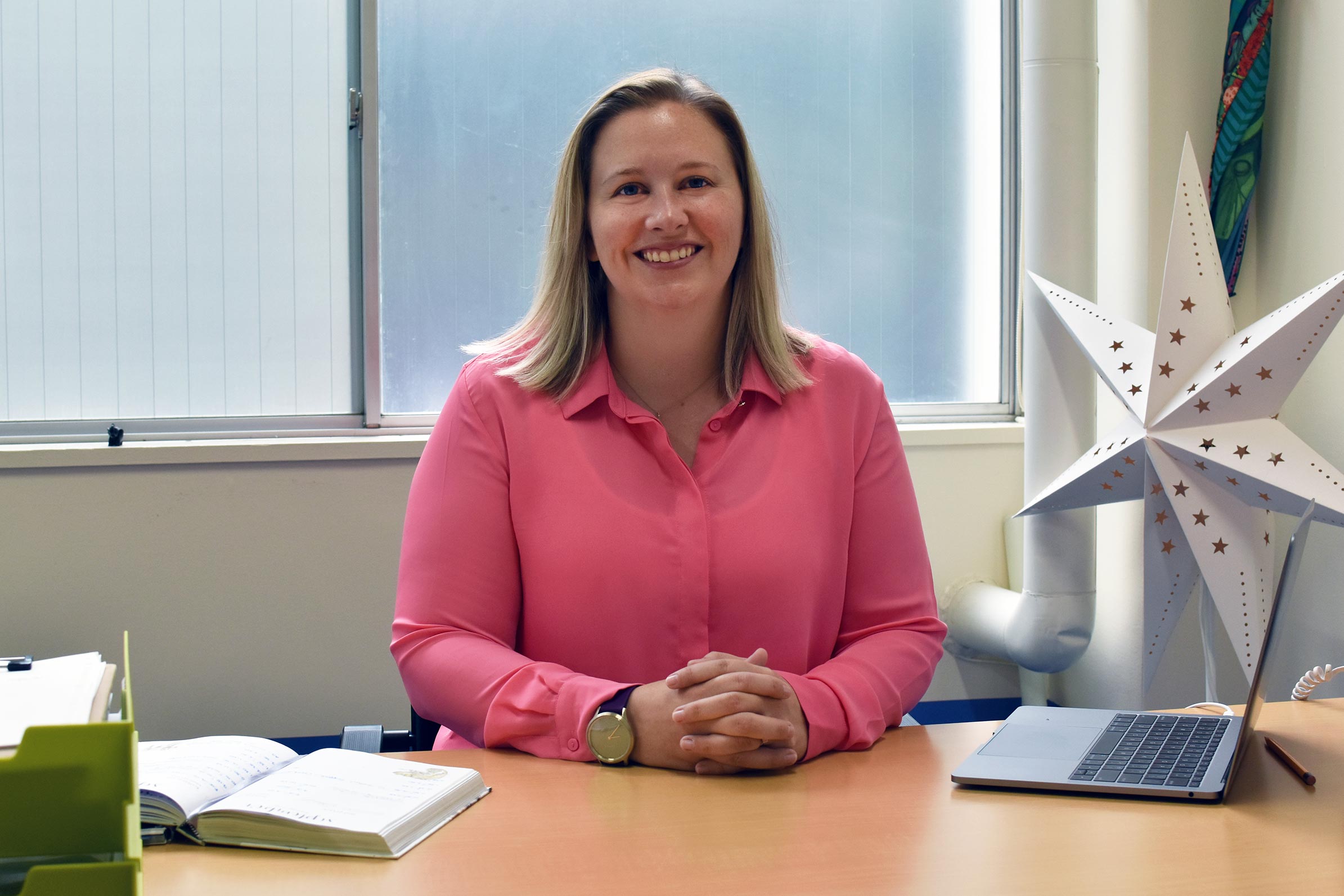 Rachel Forbes-Dias
Introducing Elementary School Principal Mrs. Rachel Forbes-Dias
I would like to thank you all for the welcome you have extended to me. Since I am new to both Saint Maur and Japan, I thought that this would be the perfect opportunity to tell you a little about myself. As some of you already know, I am from Northern Ireland in the U.K. As a child my family moved to Kuwait where I was educated. I received my tertiary education at the Ulster University and University of Sunderland and then moved back to Kuwait to begin my teaching career. I spent the last 10 years in Kuwait working as a teacher, middle leader and Senior leader at a Primary School.
Other than the question about how I am dealing with the heat and humidity, the big question I have been asked is what brought me to Saint Maur International School. In order to answer that, I believe I must first say why education and subsequently why leadership. The answer for me is a simple one. My first teaching position was supposed to be a temporary one while I decided my next career step. The first led to my second job as an English as a Second Language (ESL) teacher and within this position is where I had the moment that hooked me on education. I was supporting a child who could not speak any English and had become demoralised. I began working with him every day for months. The moment when I walked him back to class and he told his homeroom teacher, in English, that today he read, was the moment I realised the wonder of teaching.

This realisation led me to focus on education and developing my practice which eventually helped me move into leadership. It was a natural step as I wanted to be able to help more children than just my class to ensure they have the best learning experience they possibly could. I wanted to be able to advocate for children and teachers during the discussions that steer a school on its educational path. Last year I found myself at a point in my career where I was ready for the next challenge. My choices were either to stay in my previous school to open a new, purpose built Infant School or to move on and experience different curricula. The decision for me was a simple one: in my previous school I would remain an expert whereas moving to Saint Maur has given me an opportunity to join a new community, experience a new culture and most importantly share different areas of expertise with my peers. My belief is that we should all continue learning throughout our careers in order to contribute to the community.

My goal for your children is that we create a community that loves learning and values effort. Every day, I see teachers creating a safe learning environment and teaching your children the benefit of making mistakes. These ideals link to the core values that the Saint Maur community aspire to and it is for this reason that I chose to move to Japan and make a home at Saint Maur.