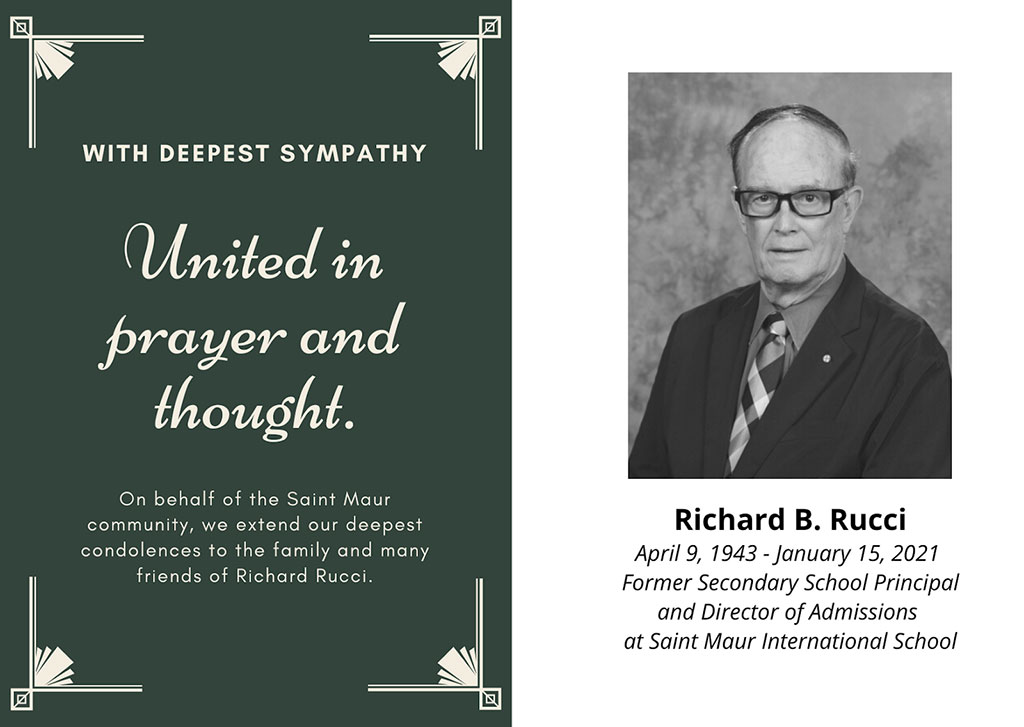 Jeanette K. Thomas
Passing of Richard B. Rucci
It is with deep regret and sadness that we must inform you of the unexpected and untimely death of Richard Rucci on January 15. He joined our staff in 1992 and retired in 2020. We shall always be indebted to him for the contribution he made to the school in his many roles, and to the numerous students he helped during his long career as an educator in the U.S., Korea and Japan.
He will be greatly missed by his family, friends, colleagues and former students. During his long and distinguished career, he had demonstrated to be the epitome of generosity, kindness, loyalty and goodness. One only needs to read the numerous letters and emails received over the years from parents, students and colleagues to grasp the level of esteem, affection and respect in which he was held by all who knew him. He was indeed a role model who lived the 2019 - 2020 school theme of 'Kindness and Consideration' over the 28 years he had been at Saint Maur International School.  On behalf of the Saint Maur community, we extend our deepest condolences to his family and many friends.
United in prayer and thought. 
Jeanette K. Thomas - Chairperson of the Board of Directors 
Catherine O. Endo - School Head