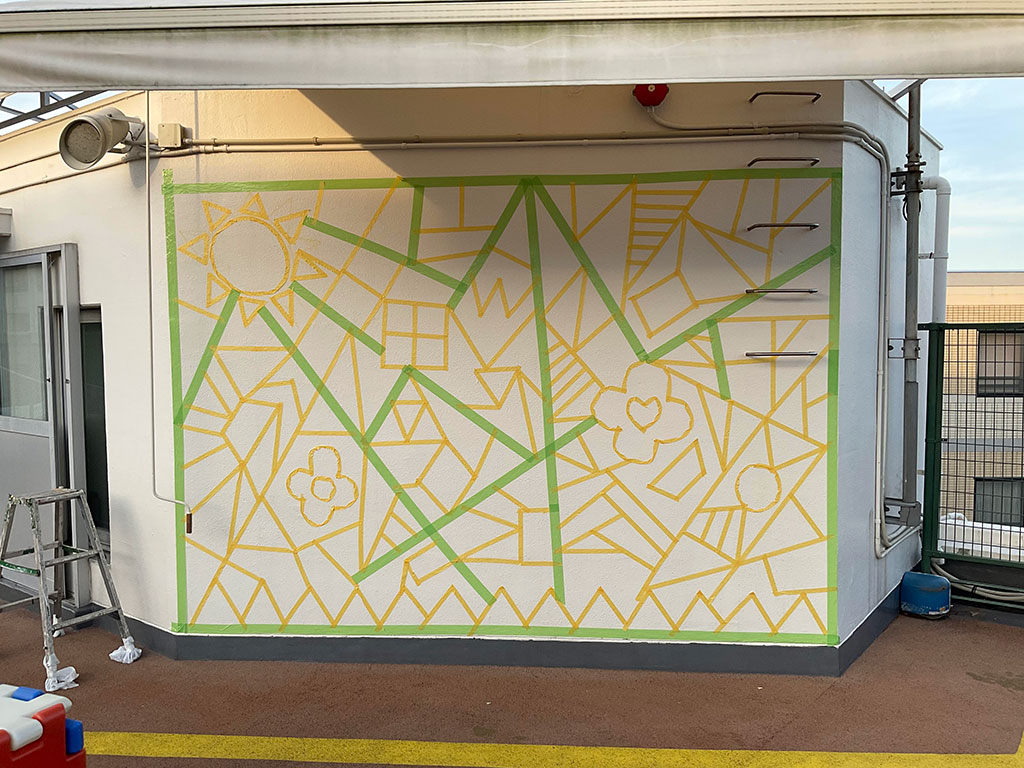 Catherine Masuda
A Creative Project for Saint Maur's Montessori Students on Fun Day
On September 30th, the Montessori children engaged in a creative project for their first Fun Day for the school year. From our youngest 2½ year olds to our six year olds, all the children were a part of a group mural that was painted up on our roof playground.
Much planning, thinking, researching and designing went into the process of bringing it all together. From Ms Sallie discussing our plan with both Ms Littani, our school's Art teacher, and our Maintenance team to shopping for paint and brushes. The children then came together to design and share what shapes and lines would be fun to paint. All these ideas from our youngest students brought together the final design that was taped up by the Montessori Directresses and Assistants.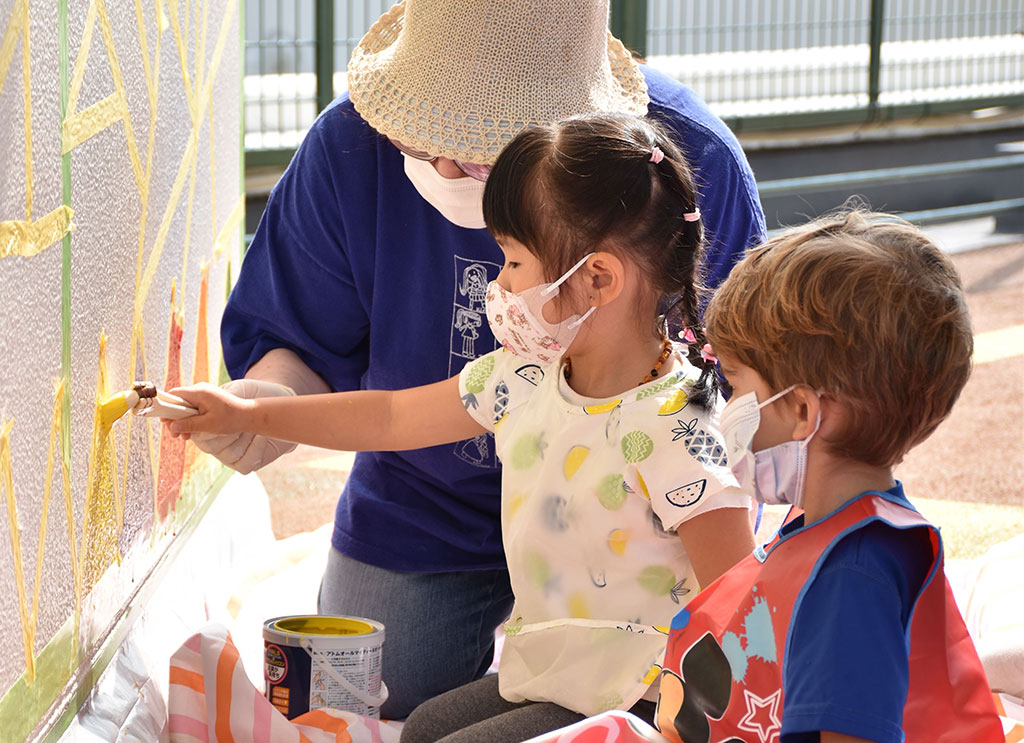 Then we just prayed for sunny weather and our wish came true! While the mural is still a work in progress with some finishing touches to be completed, each child enjoyed painting this meaningful project together. But ultimately the best part is that they can now see and remember being a contributing member of our Saint Maur community for the school's 150th celebration.