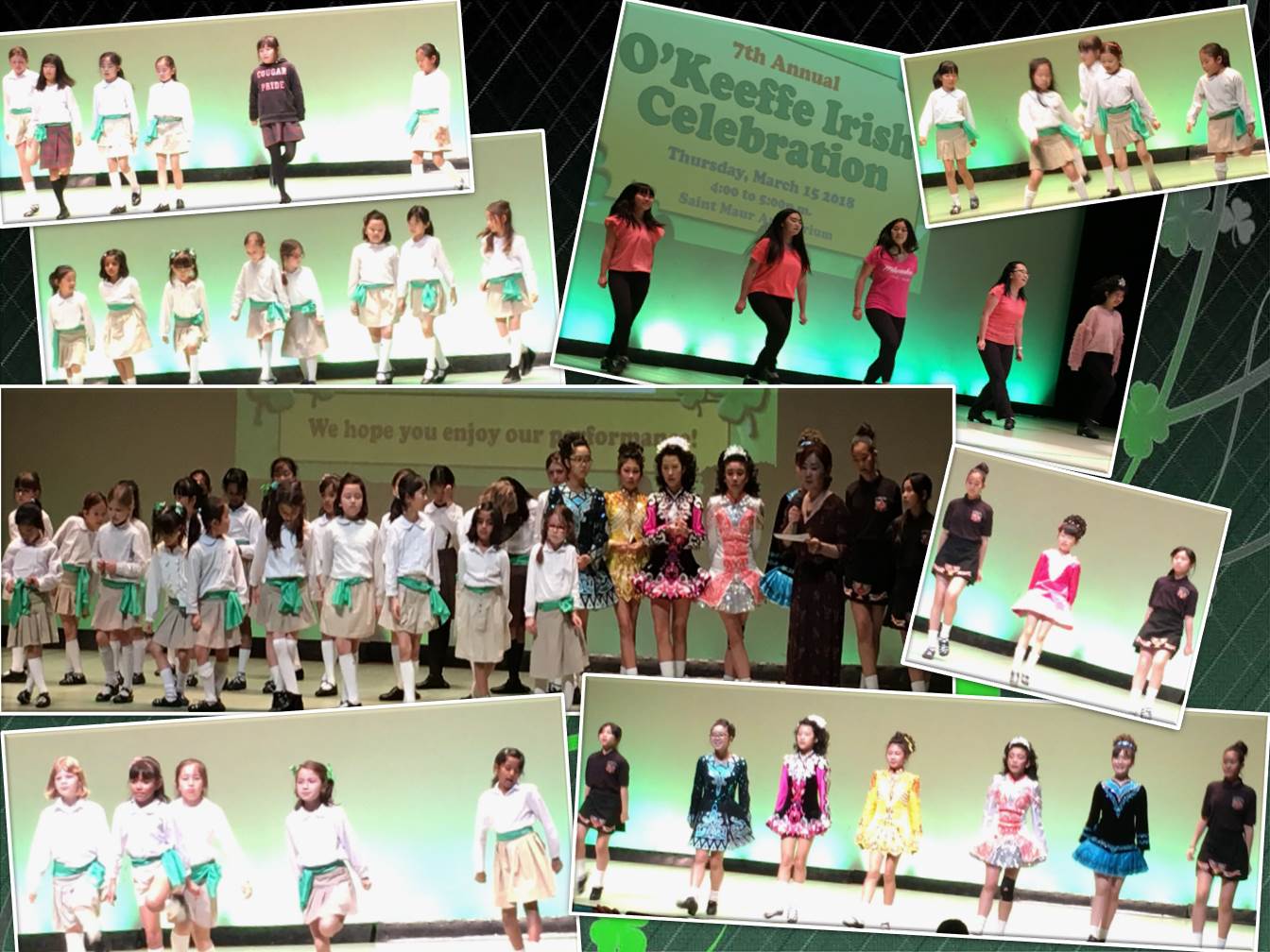 Gabriela Osada
A Successful O'Keeffe Irish Dance Celebration
The Seventh Annual O'Keeffe Irish Dance Celebration took place on Thursday, March 15th, in the Saint Maur Fine Arts Auditorium with more than 30 students from Gr. 1 – Gr. 12 performing. Parents, teachers and friends joined this celebration which began with the High School students performing the Irish Dance with hard shoes. This dance is similar to tap dancing and our students staged an outstanding presentation. Following came our youngest dancers from Grade 1 through Grade 4. Our Middle School students danced both with soft and hard shoes demonstrating their ability to perform the Irish stepdance in a variety of rhythms.
This celebration is dedicated to Sister Carmel O'Keeffe who served Saint Maur for over 60 years as a teacher, principal, head of school, and chair of the board.
Ms. Tomoko Shirasawa, instructor of the Saint Maur Irish Dance Club and Head of the Ardagh School of Irish Dance, based in Tokyo for almost 10 years, teaches the students once a week after school. Ms. Shirasawa is registered in the Irish Dance Commission in Ireland and our club members have been fortunate to receive instruction from Ms. Shirasawa. Through her involvement with the Saint Maur Irish Dance Club, Ms. Shirasawa has enabled Saint Maur to expand from a rogue Irish Dance Club to a proper performing and competitive Irish Dance Community with levels from beginner to this championship.
The community of Saint Maur International School congratulates the Irish Dance Club with their exceptional performance.