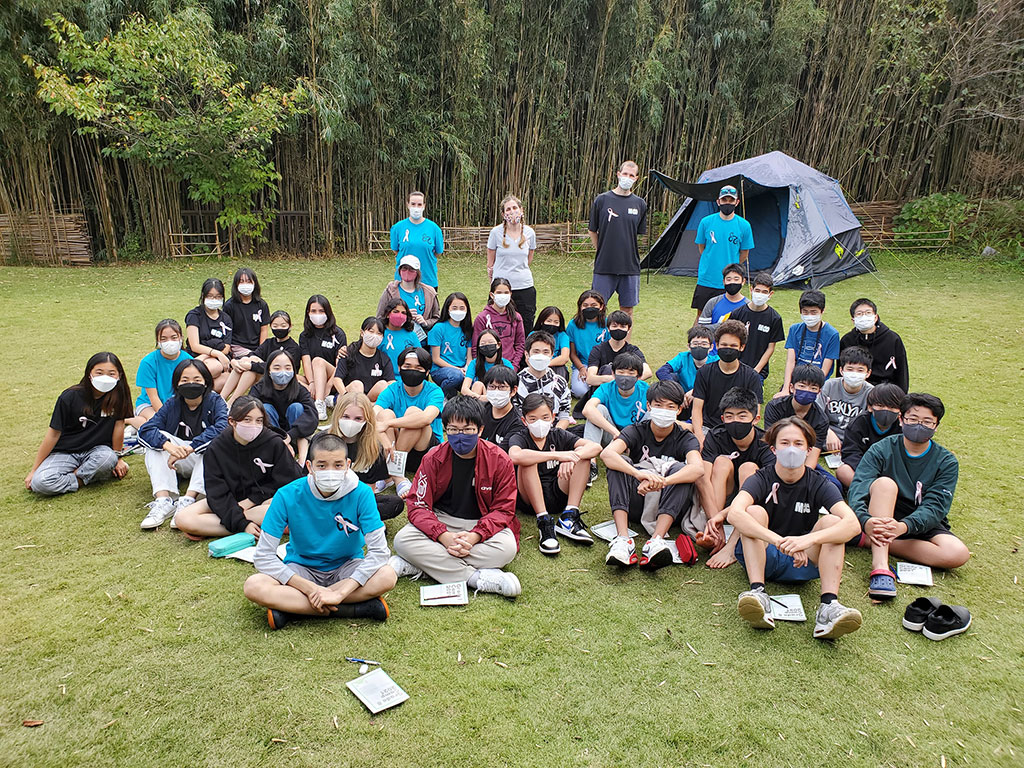 Bibiana Gesteira
An Exciting Excursion to Nanbo Kokusai Mura Camp for Saint Maur Grade 8 Students
From October 27th to 29, Saint Maur 8th graders went to the Nanbo Kokusai Mura Camp and had an experience of camping with their classmates. The 8th graders did lots of fun activities outdoors and enjoyed delicious food!
Nanbo Kokusai Mura felt like a very safe and welcoming place with many amazing areas such as the Discovery Room filled with findings and also a great campfire spot. The grass area in the middle was such a wonderful place for watching the stars and hanging out with friends. It was also very nice to be able to go to the beach which was about a 3 minute walk from the site. The cabins and tents were very comfortable and it was great to have drinkable tap water running 24 hours a day! In the Discovery Room, there were many interesting collections such as cowry shells and replicas of animal bones. It was also nice to be able to see the variety of sand collected by Mr. Greens' friends from all around the world. The wood decks near the kitchen were always filled with the great smell of the food the staff cooked for us. Students were also very thankful to have water hoses to wash their sandy feet after they got back from the beach.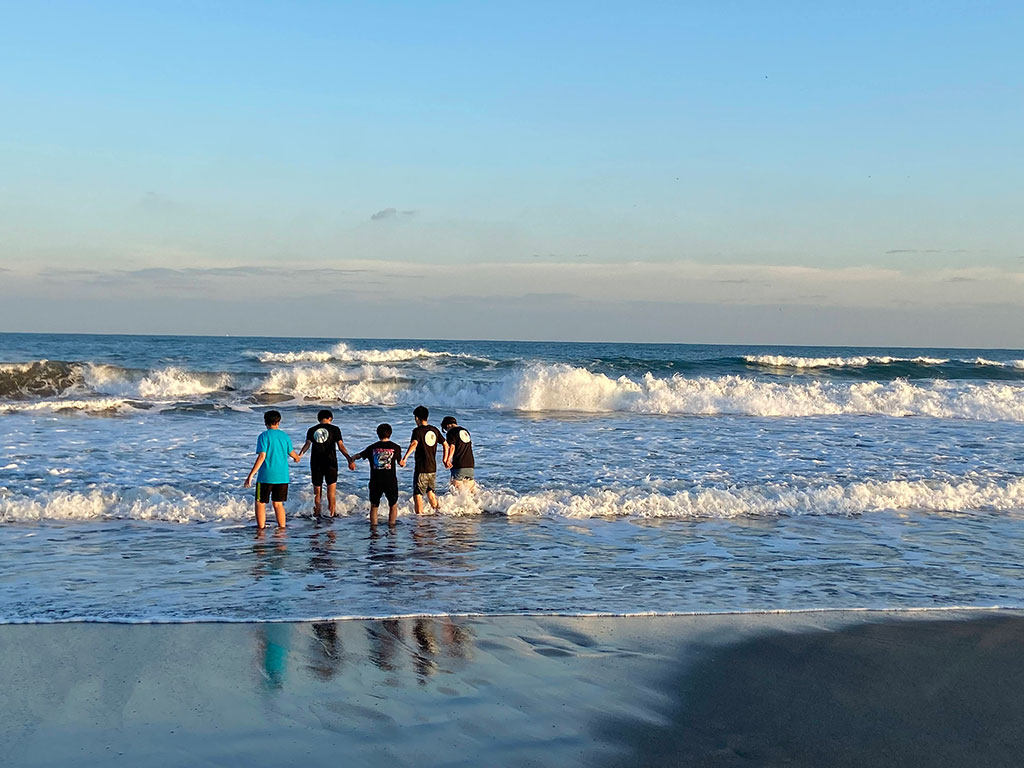 When we arrived in Chiba, Mr. Green took us to the beach to look for his favorite type of shell, the Cowrie shell. Mr. Green loves shells, he is fascinated by them and has great knowledge about how they are formed and how they arrive on our coast. He shared his interest in shells and now some of us love shells more than we ever have in our life. After the beautiful time at the beach, we moved into the Discovery Camp. There was a big grass garden in which we did many activities that the teachers prepared while Mr. Green cooked a delicious meal for us. He provided us with beautiful cabins which made us feel like we were at home. Taro, Mr. Green's assistant, would take us on a night walk, which was also a great experience for us. We were able to hear the sound of silence and the sound of the waves crashing onto the shore. It was a sound that not many of us could have heard when in school. It was a great experience being away from technology and socializing more than we usually do. We thank Mr. Green for all the fun that we had over in Chiba. We will keep the seashell necklaces as one of our treasures.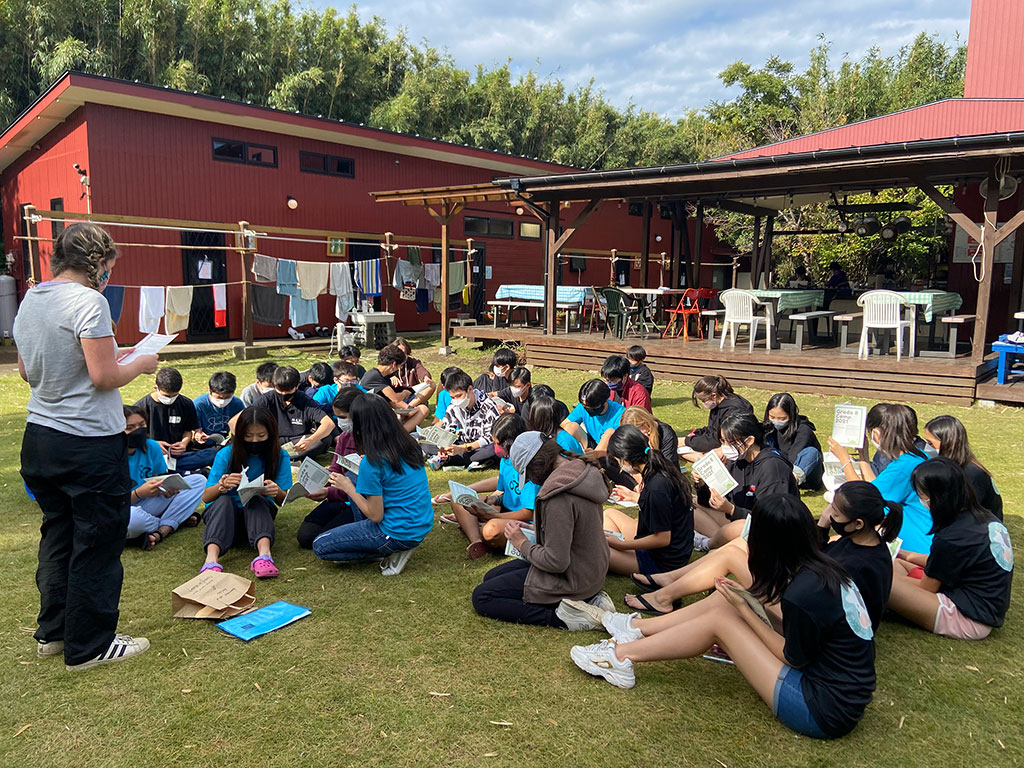 All in all, the trip was an experience that I doubt any of the 8th grade students will ever forget. Memories like these are hard to come by and are important to make when you can. I imagine that as the years go by and eventually those in the Class of 2026 graduate, we will look back and reminisce about the moments we shared back at Nanbo Kokusai Mura Camp. Thank you, Mr. Green and the rest of the Nanbo Discovery Camp staff for such a once in a lifetime experience.