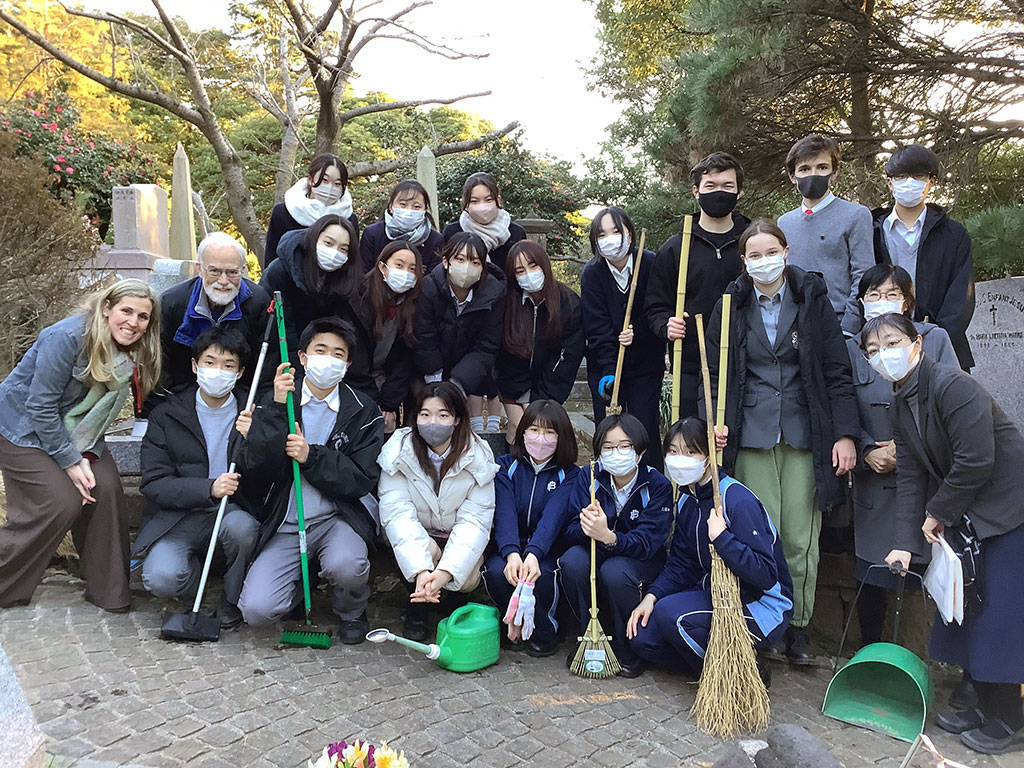 Chengkai (Grade 11 Student)
Annual Cemetery Visit in Collaboration with Futaba School
On the 22nd of February, 11 students from Saint Maur International School and seven students from Futaba Junior and Senior High School cleaned the graves of the Catholic sisters connected to our schools. We met at Futaba School and carried all the tools we needed, such as brooms and brushes, to the Yokohama Foreign General Cemetery.
The students cleaned the gravestones, pulling out the weeds, and placed flowers in front of the gravestones. Mr. Scoggins, reknown Historian of Saint Maur and former staff member, introduced us to the context and signficance of the relation between the Catholic sisters and our schools.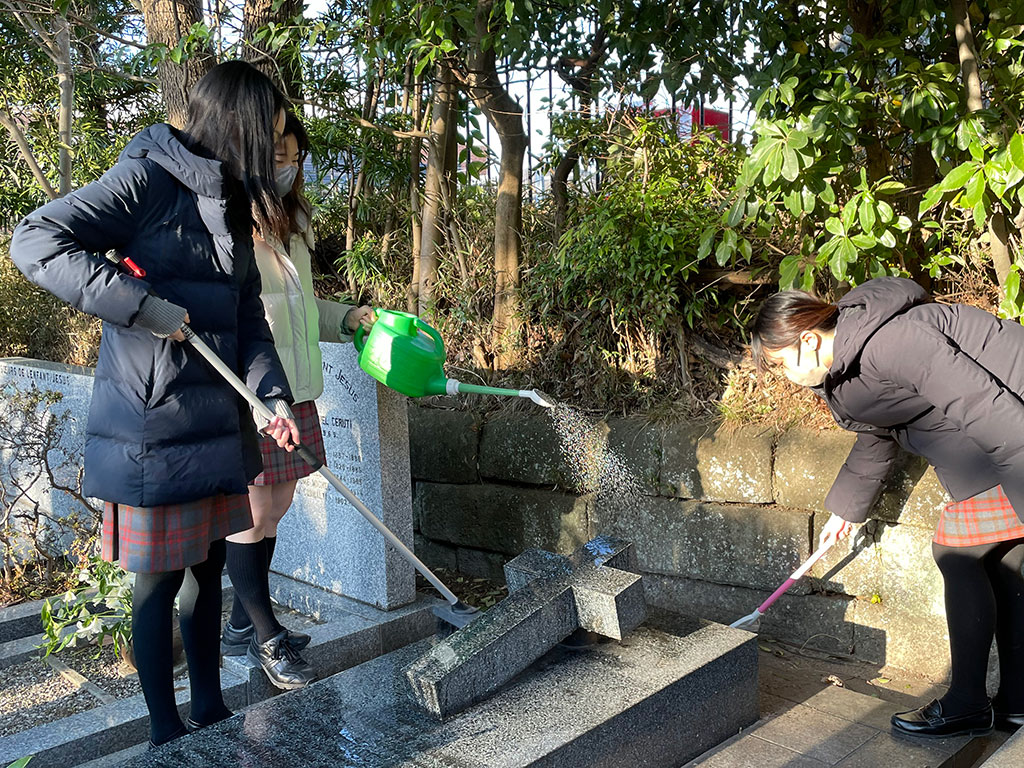 The event was not just an opportunity to contribute to the CAS program for Saint Maur High School students, but also a way for us to reflect on their contriutions and sacrifice and show our gratitude towards our honored deceased. Although some of the students did not share a common language, communication and collaboration between students from both schools for this worthy cause was time well spent.