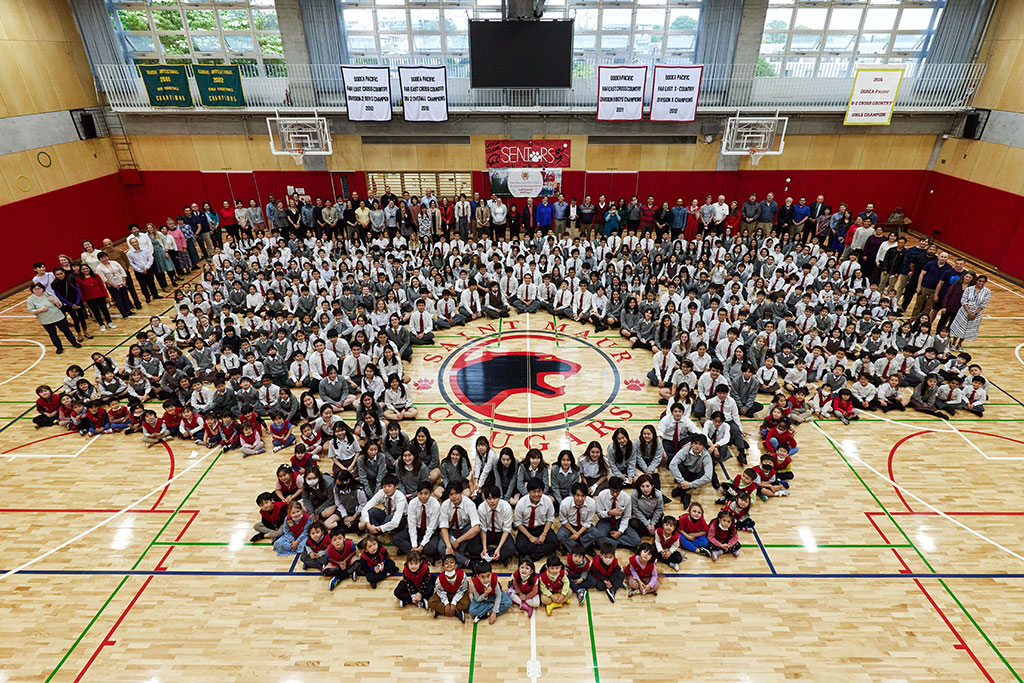 Christina Fürstenau
Celebration 150 Years Since the Foundation of Saint Maur International School
This year on April 29th, instead of our traditional Food Fair, we hosted a special 150th Anniversary Celebration Day for our students!
The day started with our Grade 2 students burying a time capsule on campus, while the Middle School Jazz Band kicked off fabulous music entertainment that ended with an impromptu encore to a lively audience.
In the Cougar gym, an exciting and intense basketball competition between teachers and students took place while in our main building, students got ready for their long-awaited RoboSumo competition!
After a stunning performance by our High School Jazz Band and an interesting presentation about the school's 150 years history with students modeling the old uniforms, it was time for lunch and Cezars Kitchen surprised all our staff and students with special anniversary cupcakes!
Throughout the day, two major performances also took place in our auditorium - a wonderful O'Keefe Celebration performance by our Irish Dancing Club students in the morning and the Middle School Drama play in the afternoon.
To end the day, the entire school body gathered in the Cougar gym for a big celebratory group photo, singing happy birthday to Saint Maur International School, the oldest international school in Japan and third oldest in the world!
Contribute
All members of our community are welcome to submit a news for publication on this website.