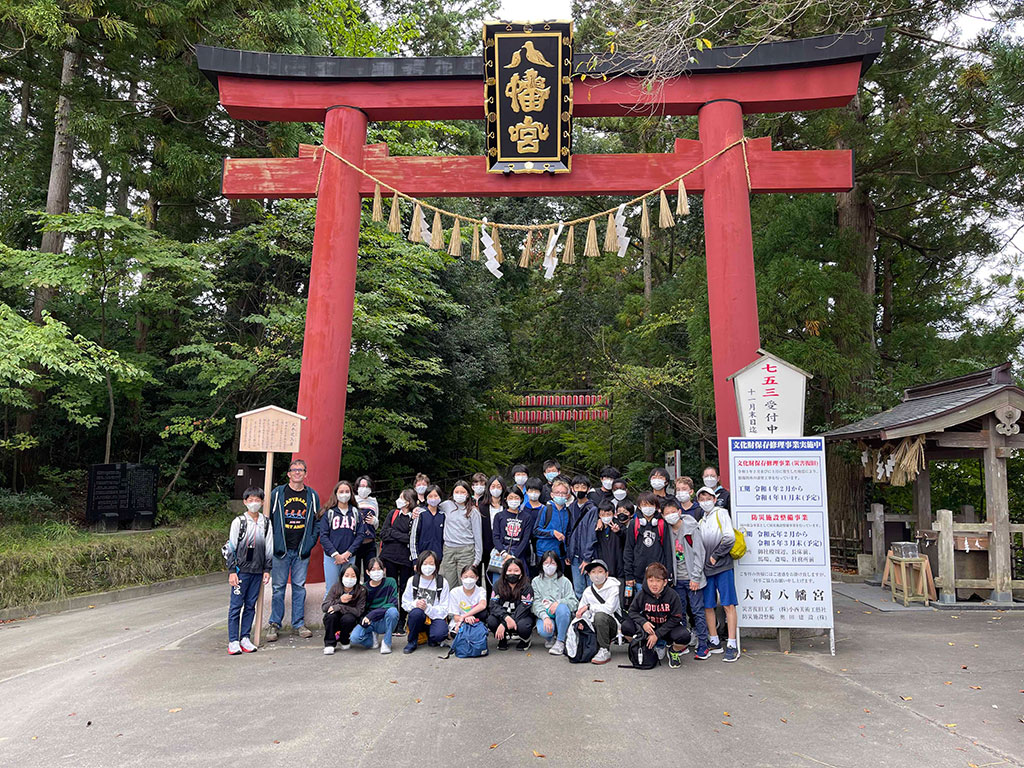 Greg Feezell
Grade 7 Students Explore Sendai and Matsushima
Earlier this month, the grade 7 classes and homeroom teachers enjoyed a three day excursion to Miyagi prefecture. The goals of the trip were to experience the culture of Japan, to build friendships, and to have fun. Happily, the trip was a success on all three fronts.
After a long bus trip, the students visited the site of Aoba Castle and had a guided tour of Zuidhoden, the mausoleum where Date Masamune, founder of Sendai, is laid to rest. After arriving at the hotel and eating dinner, they enjoyed a night hike to a nearby park.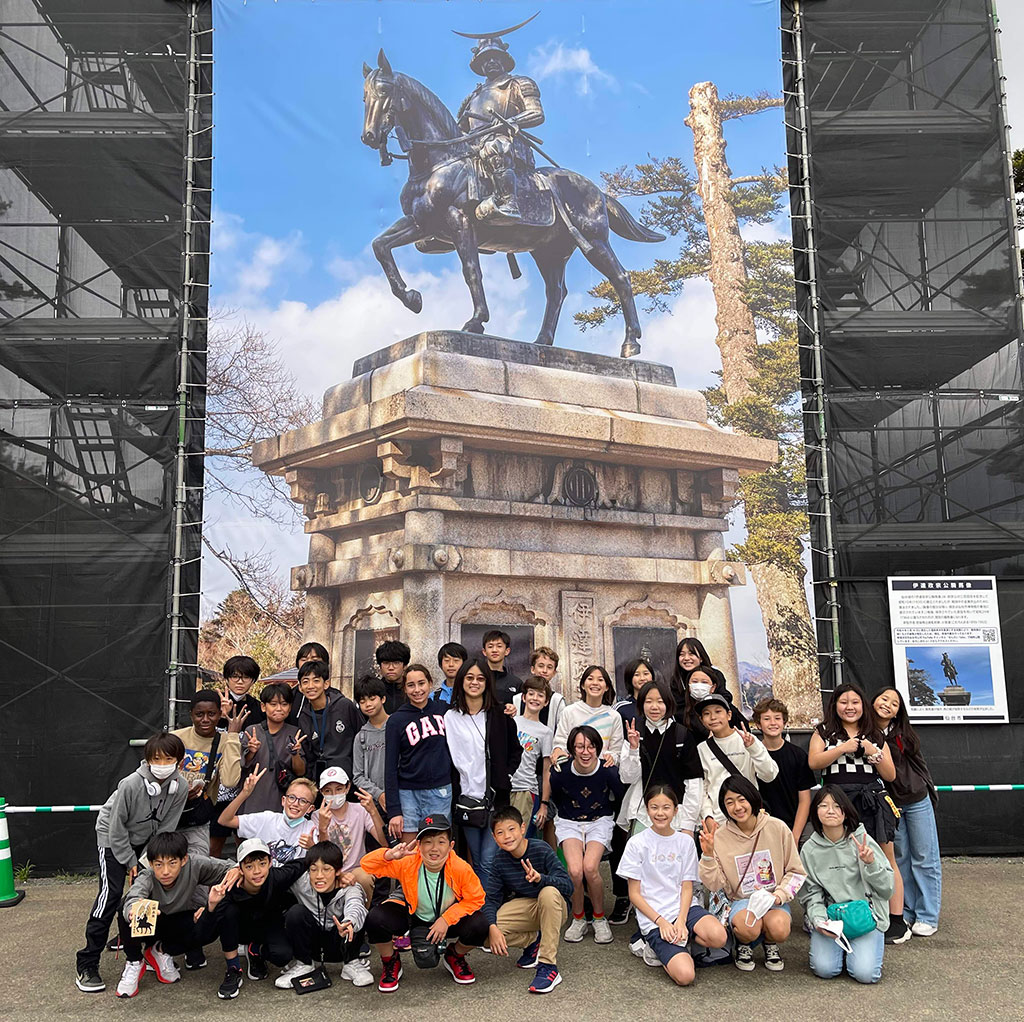 Many of the students woke up early on the second day to enjoy a brisk job before breakfast. The day's itinerary included a visit to Osaki Hachiman shrine, followed by a visit to kamaboko factory in Shiogama.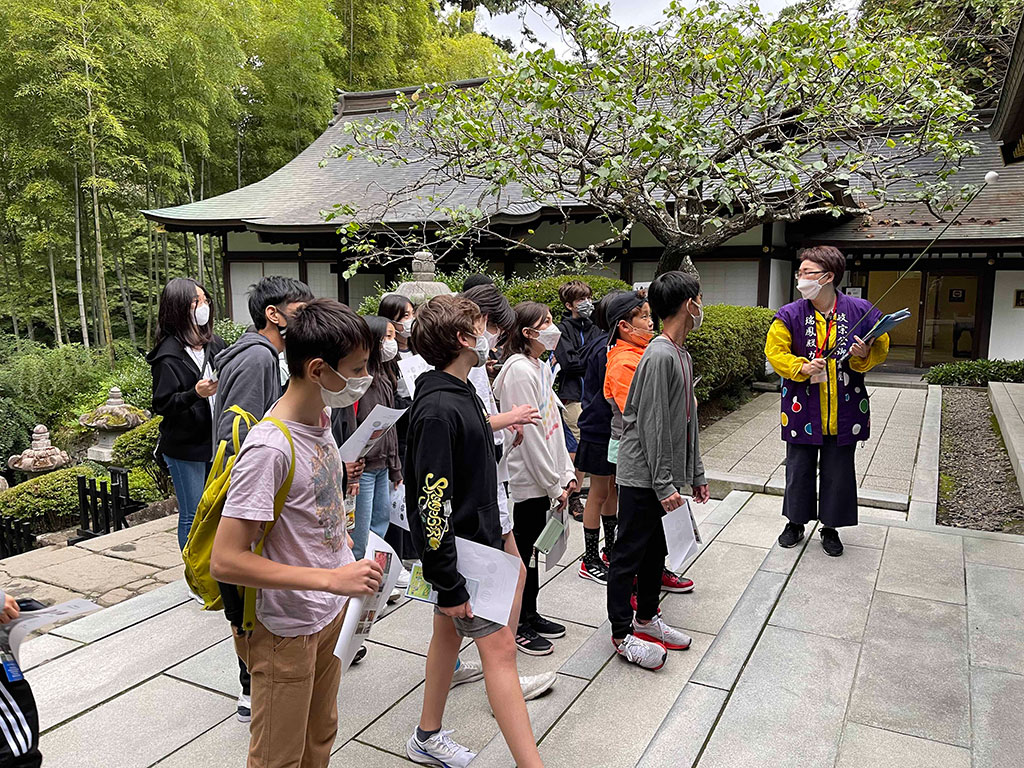 After lunch, they boarded the boat to Matsushima—one of the three most beautiful places in Japan, according to tradition. After a quick stop for a snack, they took in the sights of Matsushima, visiting Godaido and Zuihoden, and trekking across the long red bridge to Fukuurajima. They enjoyed the late afternoon on the island before boarding the bus and returning back to the hotel in Sendai.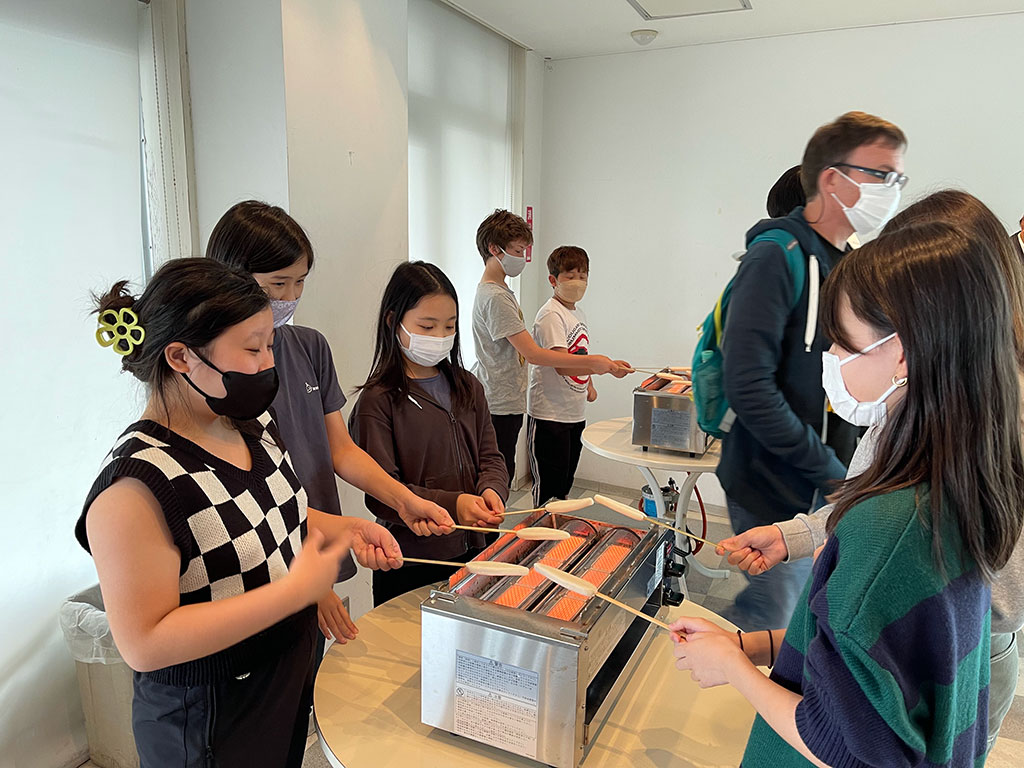 On the third day of the trip, the students had time to exercise and play in the morning before the long ride back to Yokohama, where they were greeted by pouring rain.
Koyuki, a student in grade 7, said, "One of my favorite places was Zuihoden. The tour guides helped me understand the Japanese culture and the history behind it. It was also very interesting to see the small details in the shrine and their meanings, which we wouldn't have seen or learned about without the tour guides."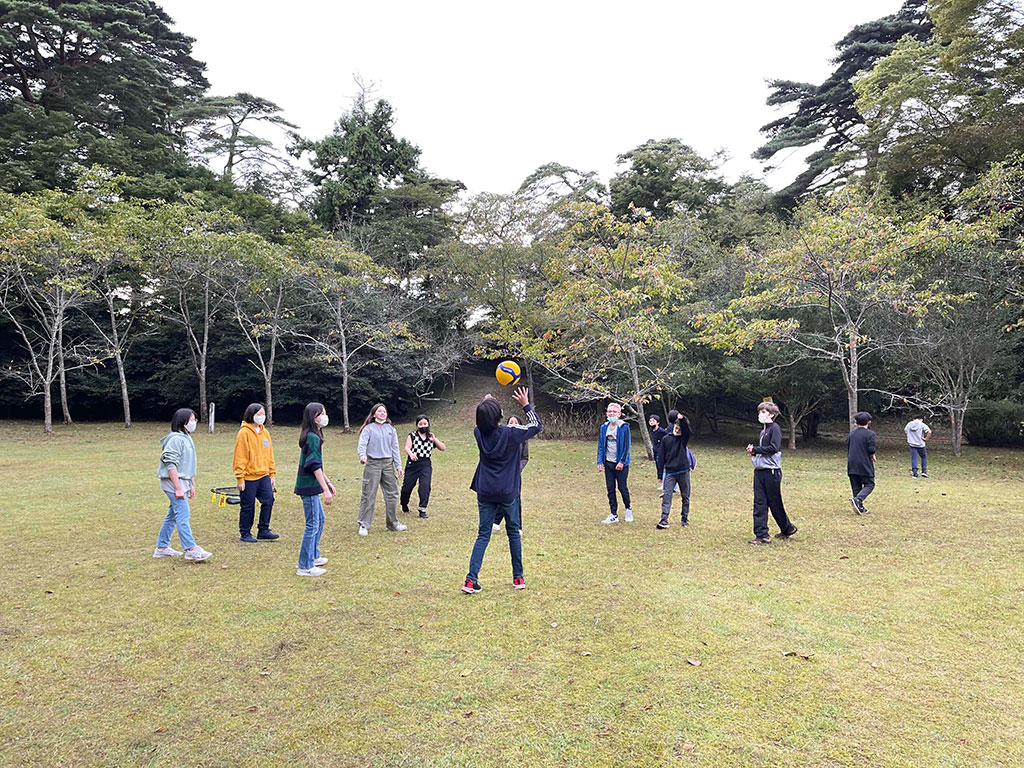 "It made me know a lot more better about Japan's history and how it relates to Date Masamune," said Airu, grade 7 student." I think it was good to know that Japan has many beautiful and historical places, and it was a great opportunity to visit them. The best part of the trip was the time at Matsushima and the boat ride to the island. The view of the sunset and the island was the best part of visiting Matsushima."
It was wonderful for Saint Maur to return to Sendai for the first time since 2018!