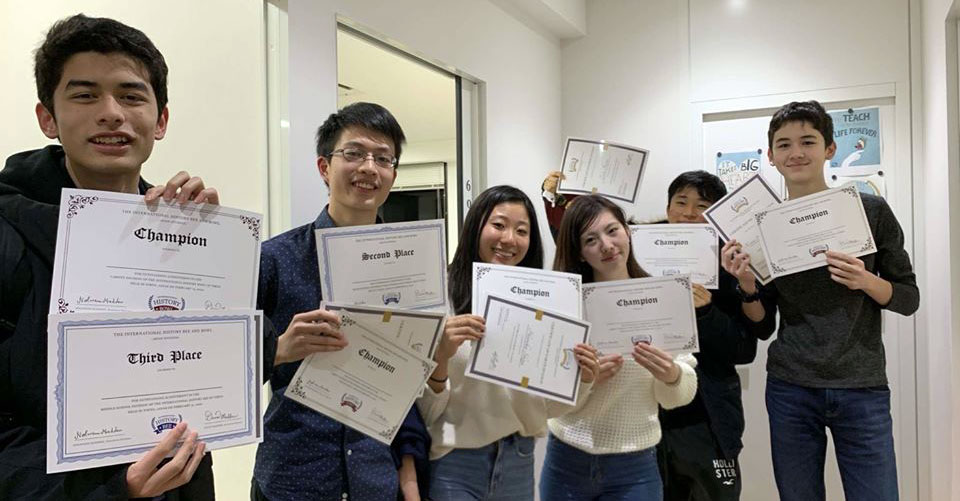 Alex Patmore
IAC Asian Division Online Bee Success
On Saturday, May 23rd, five members of Grade 10 represented the school at the inaugural IAC Asian Division Online Bee Tournaments. These students had already represented the school with distinction back in February at the Tokyo edition.
Once again, they represented the school proudly:
In the History Bee Junior Varsity Division, Darren and Ninghzi placed in the top half and so qualified for the next Asian Championships.
In the Geography Bee Junior Varsity Division, Darren only went and won the whole competition!
A big congratulations to Darren and to all the students for participating and taking the time out from their busy online learning schedule.