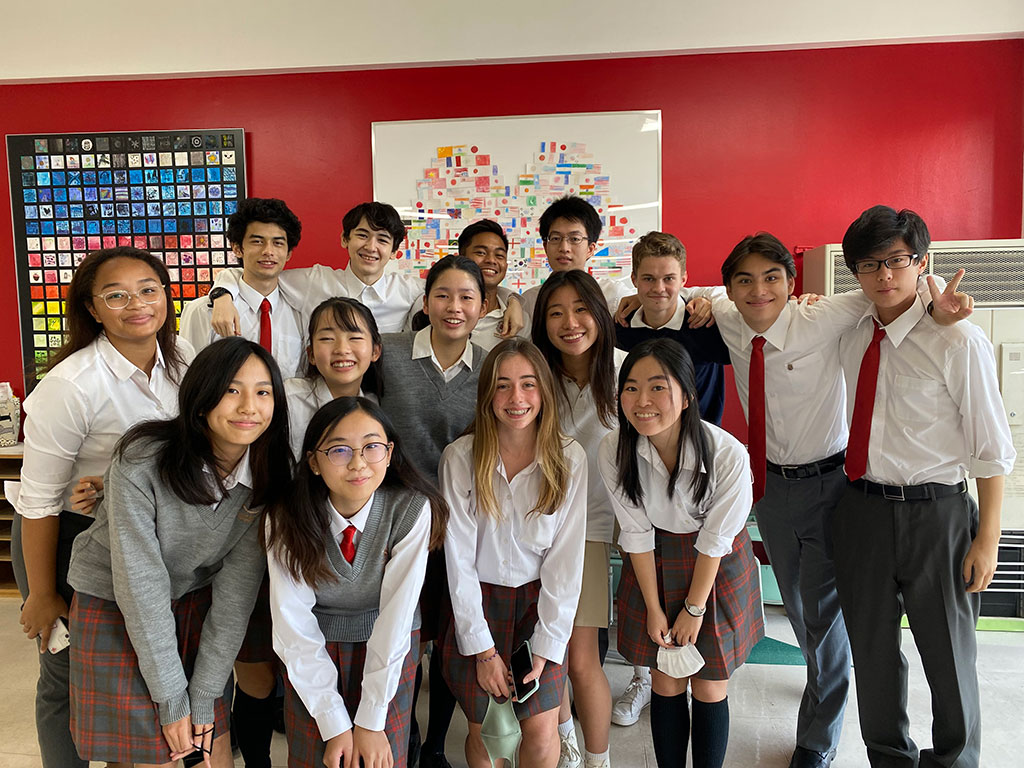 High School Brain Bowl Team
Saint Maur is the new Champion ~ High School Brain Bowl
We are proud to announce that our high school brain bowl team this year became the CHAMPIONS out of 8 teams in the KPASS league, with a grand total of 585 points!
The team fought a fierce competition to beat Saint Mary's by 5 points, who has been our long-standing rival for many, many years.
The last couple of rounds were extremely heated, especially our final round against Seisen when we won a total of 130 points. One key element that led to the win was our team spirit – after every question we answered correctly, we all cheered louder than any other school which really brightened the mood of the entire team. Additionally, even when players were not playing the round, they were always helping by watching rounds of other schools and noting which players were strong, or by trying to solve the problems to prepare for their round.
We also have 3 All-Star Awards which are awarded to the top 10 students who score the highest out of all participants:
Darren in 2nd place with 180 points
Ningzhi in 3rd place with 170 points
Luna in 9th place with 90 points
Special shoutout to Darren and Ningzhi who acquired more than 50% of our points together – impressive!
We also had very solid performance from the two juniors and sophomores, so we are very hopeful for a bright future for the Brain Bowl team. We encourage more students to join because it is a really fun and encouraging experience!
Additional thanks to our managers for keeping track of all the scores, telling us which players are strong, etc. And finally, thanks to our coaches, Ms. Shinohara and Mr. Canon for all their hard work in organizing the team.