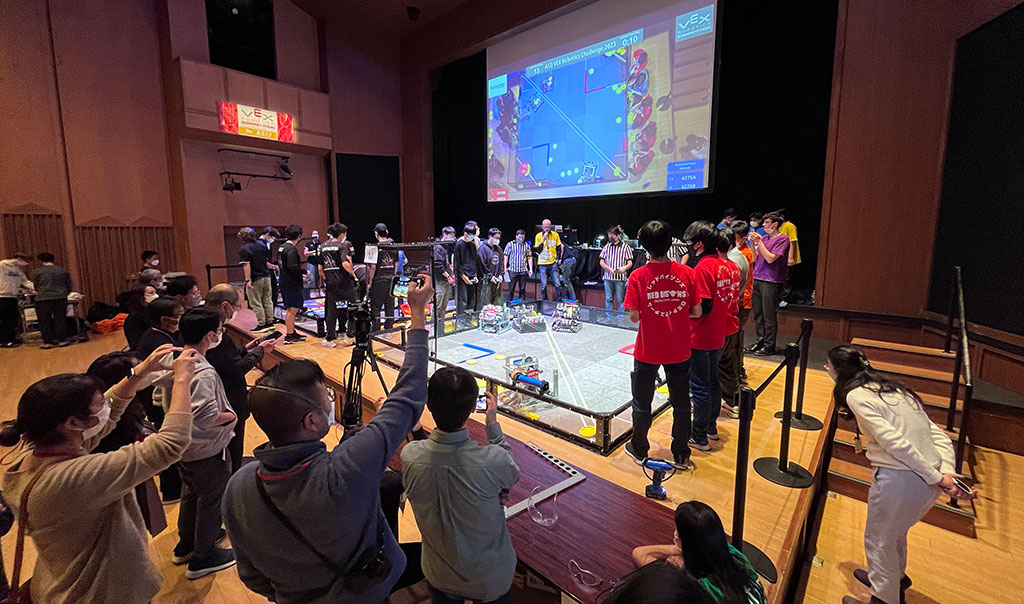 Jamie Payne
Saint Maur Robotics Club Shines at ASIJ VEX Robotics Competition
It was a weekend of excitement and competition as three teams from the Saint Maur Robotics Club traveled to the American School in Japan (ASIJ) to compete in the VEX Robotics Competition on Friday, January 13 and Saturday, January 14. The three teams were made up of students from grades 9, 10, 11 and 12, who had been working hard in preparation for the event.
The competition was fierce, with 22 teams from all over the world participating, including teams from as far away as Thailand and the USA. Our teams became particularly close with the teams from Killingly High School who had traveled all the way from Connecticut to compete. It was the first time Saint Maur had competed in a VEX Robotics Competition since 2019, before the outbreak of COVID-19.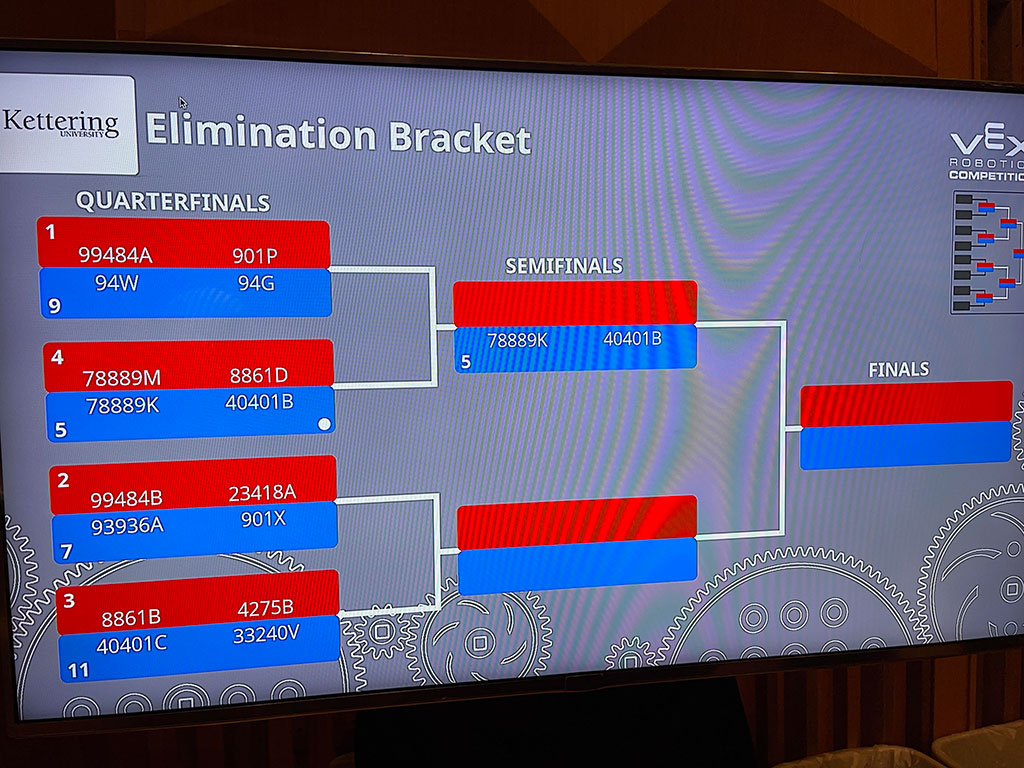 For those who may not be familiar, a VEX Robotics Competition is an exciting and challenging event where teams design, build and program robots to compete in a series of games and challenges. The competition is designed to promote STEM education and showcase the talents and abilities of student teams from around the world.
On the first day, one of our teams finished the day ranked #8 after battling it out in four qualification matches. On the second day, this same team won their quarterfinals match and progressed to the semifinals where the tension was high and the competition fierce. Our team held their own and fought valiantly. In the end, they were knocked out, but not before securing a well-deserved third place finish. The two days were packed full of engineering, stress, highs, lows, and thrilling competition.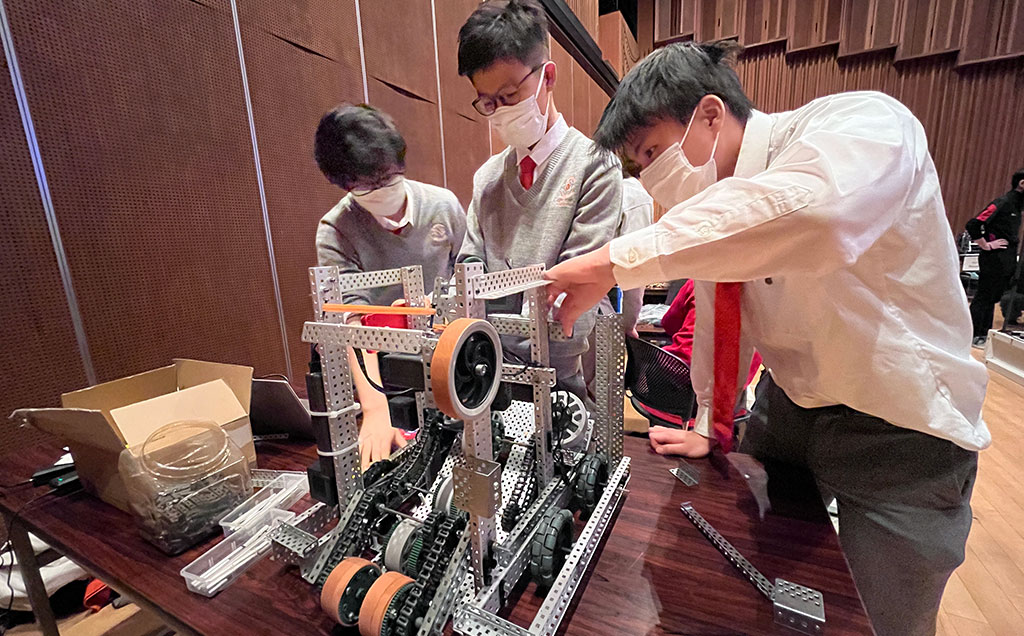 We would like to extend a big congratulations to all of the Saint Maur students who competed in the tournament. The dedication and hard work they put into building and programming their robots was truly impressive. We look forward to future competitions and the opportunity to showcase the talents of our robotics team.