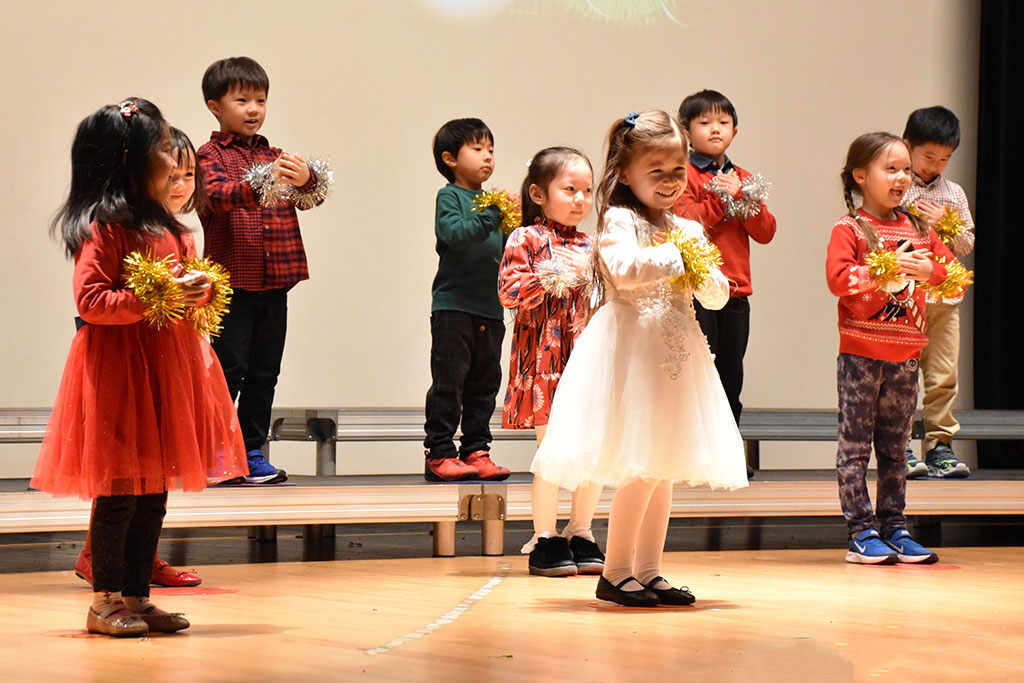 Christina Fürstenau
The Montessori & Elementary School Christmas Concert 2021
On Friday, December 3rd, the Saint Maur Montessori and Elementary School students performed a wonderful Christmas concert to a live audience of parents in our auditorium. This has been the first live Christmas concert in two years and while we still had to limit audience numbers, it was a vibrant and festive atmosphere accompanied by a bake sale organised by our Parent Support Group.
The performances were in order of age groups, starting with the Christmas story presented by our youngest students in Montessori and followed by choreographies to traditional and modern Christmas music, handbell performances, a showcase of how different countries around the world celebrate Christmas, Grade 5 Band performances and more. This special event has definitely been one of the highlights of the year and the students', teachers' and parents' hard work has paid off!
This event will be followed by the Middle and High School Christmas Concert on Thursday, December 16th. Stay tuned on our social media channels for the livestream link and get into the Christmas spirit just in time for the holidays!