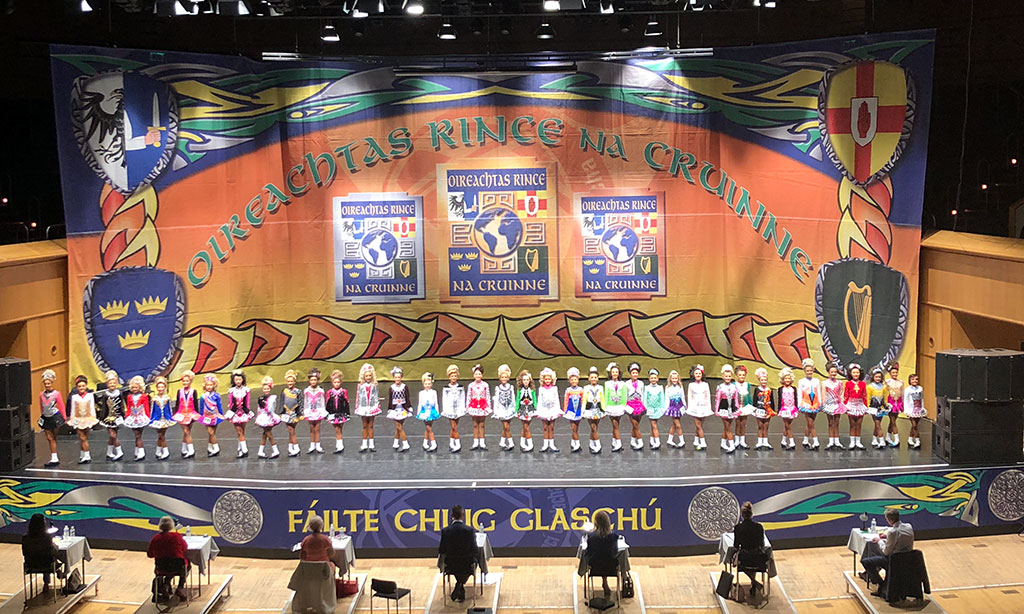 Gabriela Osada
The "Olympics" of Irish Dancing
The 48th World Irish Dancing Championships took place on March 24th - April 1st, 2018 at the Royal Concert Hall in Glasgow, United Kingdom. The event was organised by An Aoimisiúm le Rincí Gaelacha with more than 5,000 competitors. This event is considered the "Olympics" of Irish Dance, one of the prestigious events with elite dancers from all over the world competing to become the "Champions of the World".
Participants from age eight to 30 from countries including Ireland, England, France, Japan, Brazil, Argentina, South Africa, Australia, Canada and the USA competed in solo, céilí, figure-choreography and dance drama categories.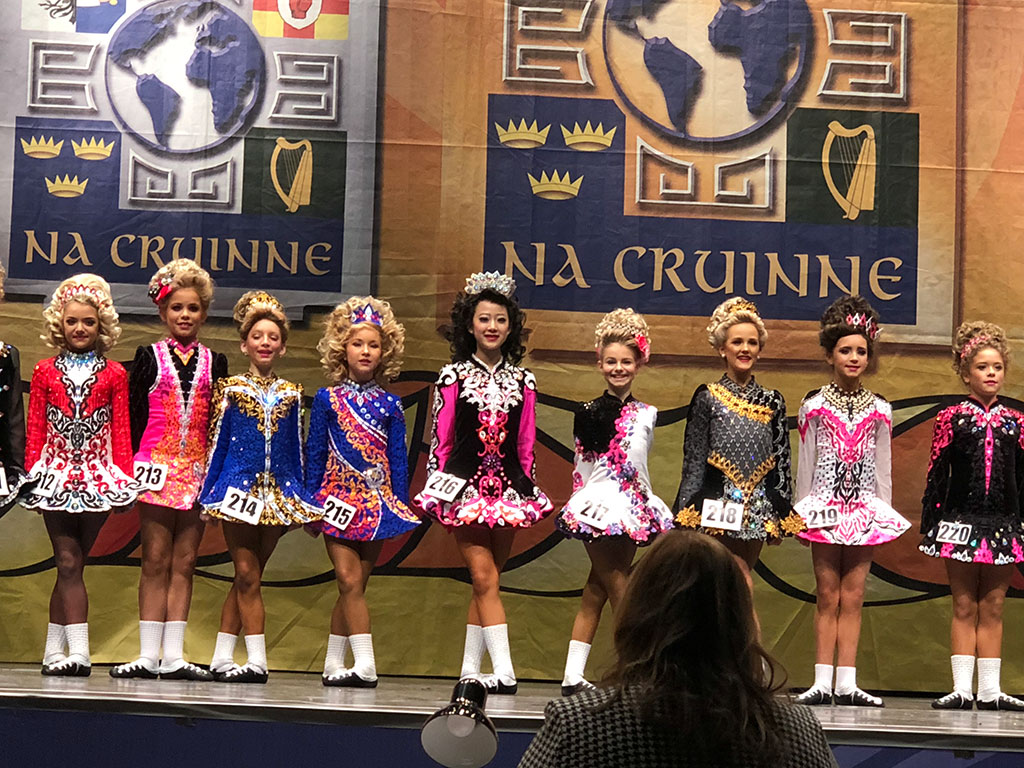 For the first time in Japan and Saint Maur history, our Gr. 6 student, Rin, competed in the World Irish Dancing Championships in the Cailíní 11-12: Girls 11-12 Category. Resulting in 4th place Under Age 11 Girls' group in the Mainland European and Asian Irish Dancing Championships 2017 in Gdynia, Poland, last November, qualified Rin to compete in the "Olympics". Dancers in her category performed two dances in both soft and hard shoes, in front of three rotating panels of international judges. The results of the first two rounds allowed the dancers to perform the third and last round to compete for the top places of the category.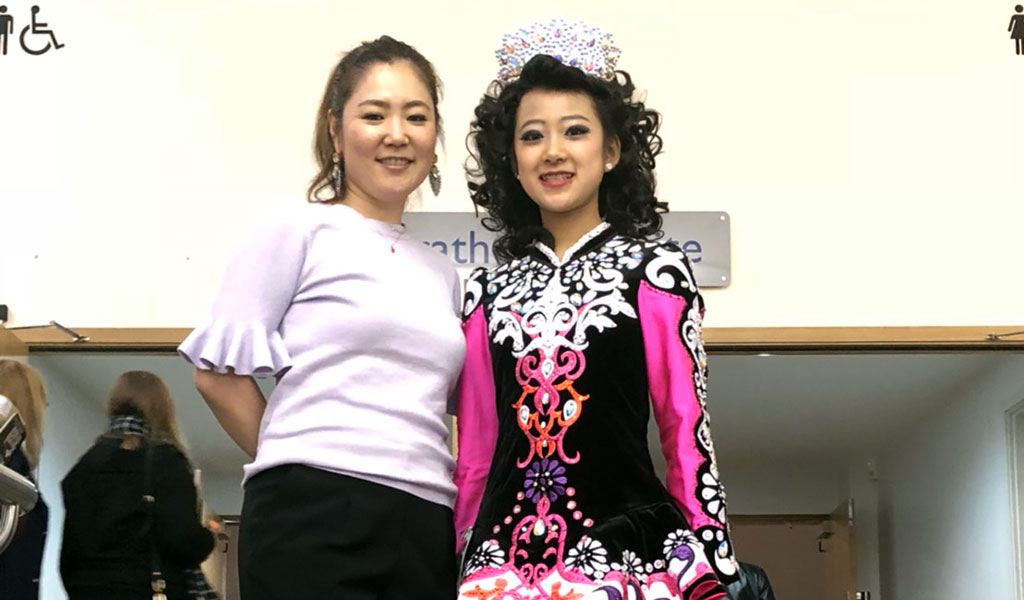 In the interview with Rin, she expressed with excitement, "There were 160 dancers competing in my category and it was the first time I danced on a 22 meters wide stage. I was very excited to perform on such a stage and learned that I can improve my steps. Although I did not make it to the third round, watching the other dancers motivated me to continue preparing myself for this year's European and Asian Championship with the goal in mind to be in the top 3. This will allow me to compete in next year's "Olympics", make it to the recall and in the near future, become one of the top 10 best Irish dancers."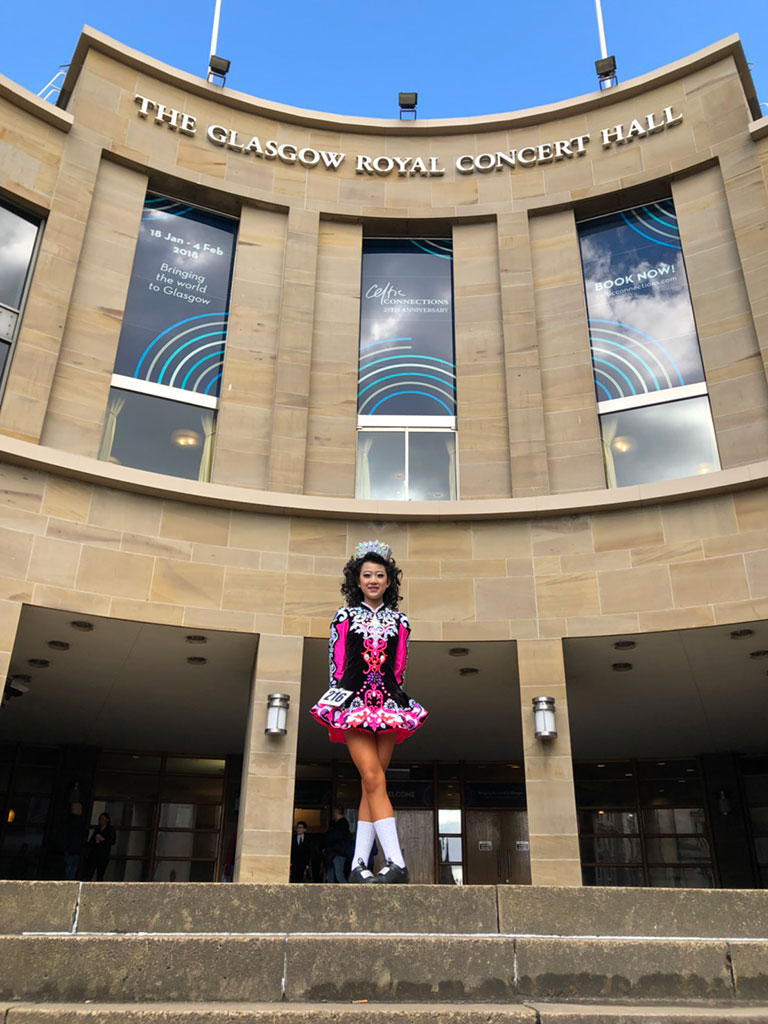 The teachings and guidance of Ms. Tomoko Shirasawa, instructor of the Saint Maur Irish Dance Club and Head of the Ardagh School of Irish Dance Tokyo, allowed Rin to dance well at the prestigious stage of Glasgow although was not recalled to perform the 3rd round. "This is the first time Japan competes, in this category, in the World Irish Dance Championship. Rin not only trained very hard before the competition but she also was committed to a major Irish Dance presentation in Tokyo prior to travelling to the U.K. I am very honored to be mentoring Rin and hope everyone applaud her for the outstanding effort she demonstrated.", said Ms. Shirasawa in the interview.
We are very proud and congratulate Rin for representing our school.