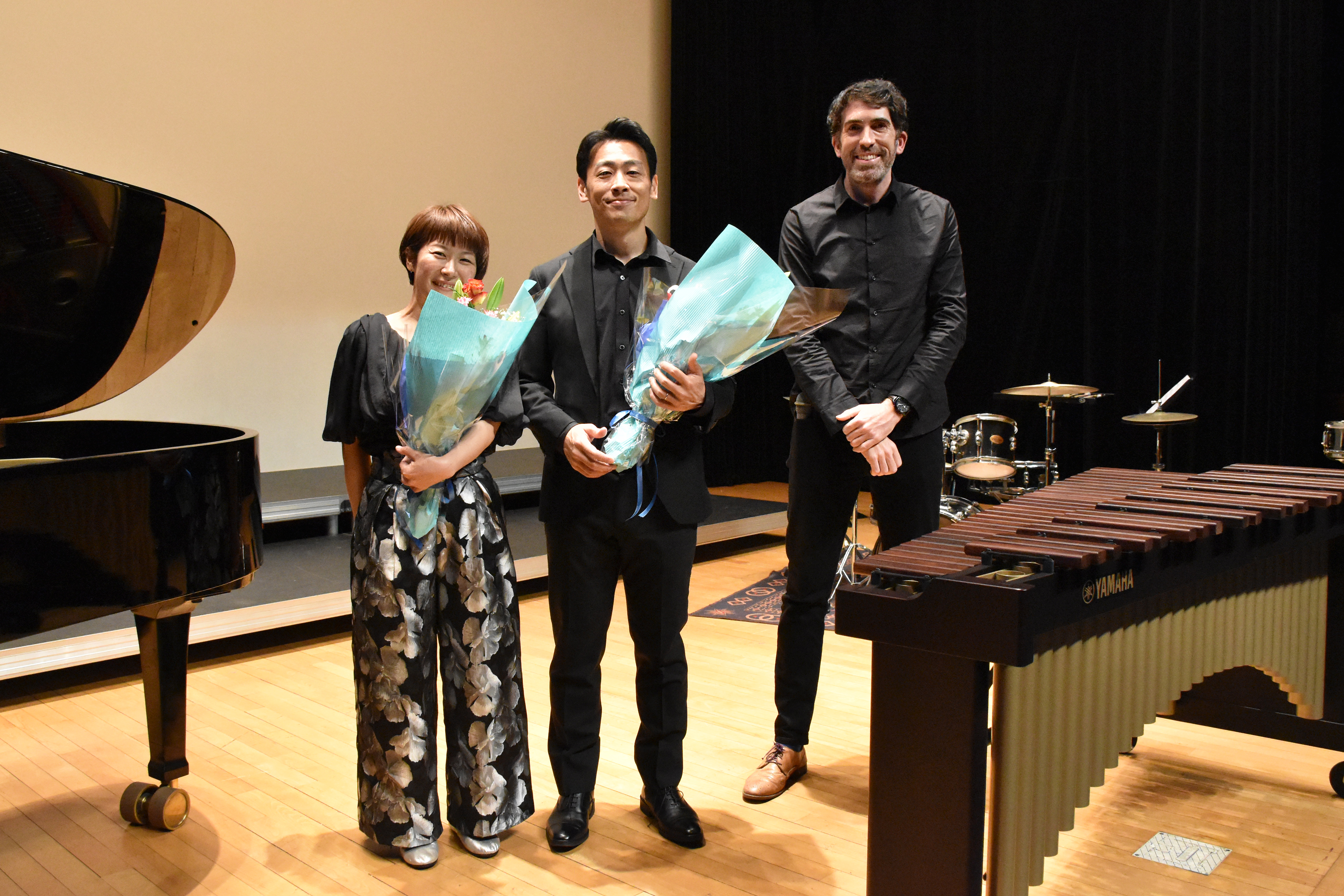 Jonathan Doherty
Concert & Lecture with Atsu Fukushima
A big thank you to our Parent Support Group (PSG) at Saint Maur for their financial support with a new music workshop series that allowed top musicians to perform a concert and lecture live on stage for our students.
On April 8th we held our third Concert and Lecture within this series, with our very own percussion teacher, Atsu Fukushima. Fukushima sensei performed contrasting pieces on drum set, solo snare drum and marimba, before embarking upon a question and answer session, featuring a flurry of excited questions from our Grade 5-8 students. Students were particularly impressed by Fukushima sensei's improvised demonstrations and explanations, including a moment where he performed using the auditorium stage floor surface.
You can now watch his full performance on our Saint Maur Live Youtube Channel. Once again, we thank the PSG for supporting our concert and lecture series and look forward to inviting more world class professional musicians to Saint Maur in the autumn.