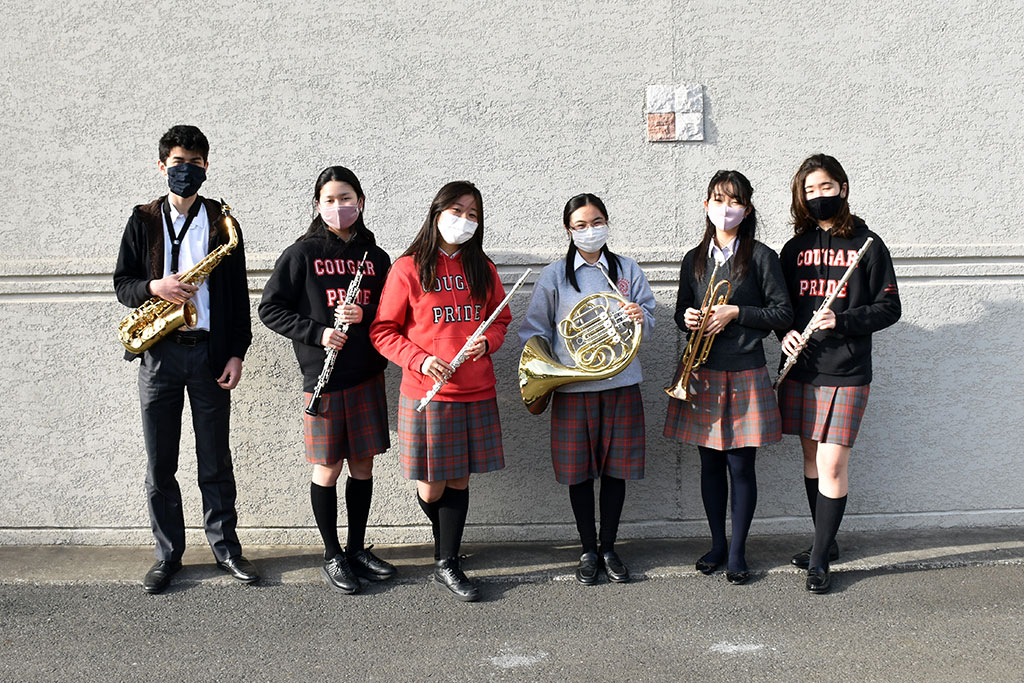 Christina Foster
Eight Saint Maur Musicians Selected For KPASS Honor Band and Honor Choir
One of the highest honors a Saint Maur musician can receive is to be selected for one of the KPASS Honor ensembles. Eight students proudly represented Saint Maur in the 2020-2021 Honor Band and Honor Choir.
Earlier this year, students from KPASS international schools submitted recorded performances, competing for a place in these prestigious groups. These submissions went through a "blind" audition process, judged and ranked by professionals, with only the highest ranking students chosen to be a part of the group.
These high-ranking musicians worked together to learn and perform top-level music with a special guest conductor. This year's concert was done in a digital format, with the band performance featuring and supported by the United States Army Japan Band and their conductor, Chief Warrant Officer Richard Chapman. Honor group members took part in a special Zoom session to interact with the conductor. To recreate the experience of playing with an ensemble, members were provided with pre-recorded video and audio tracks to accompany them while creating their individual recording.
The Honor Band performance was released this past Friday, and the Honor Choir performance was released back in April. The performances can be viewed below.
It is a high honor and privilege to be selected for this group, and is a great addition to college applications as an indicator of both dedication and talent. Congratulations and thank you to all students who participated!