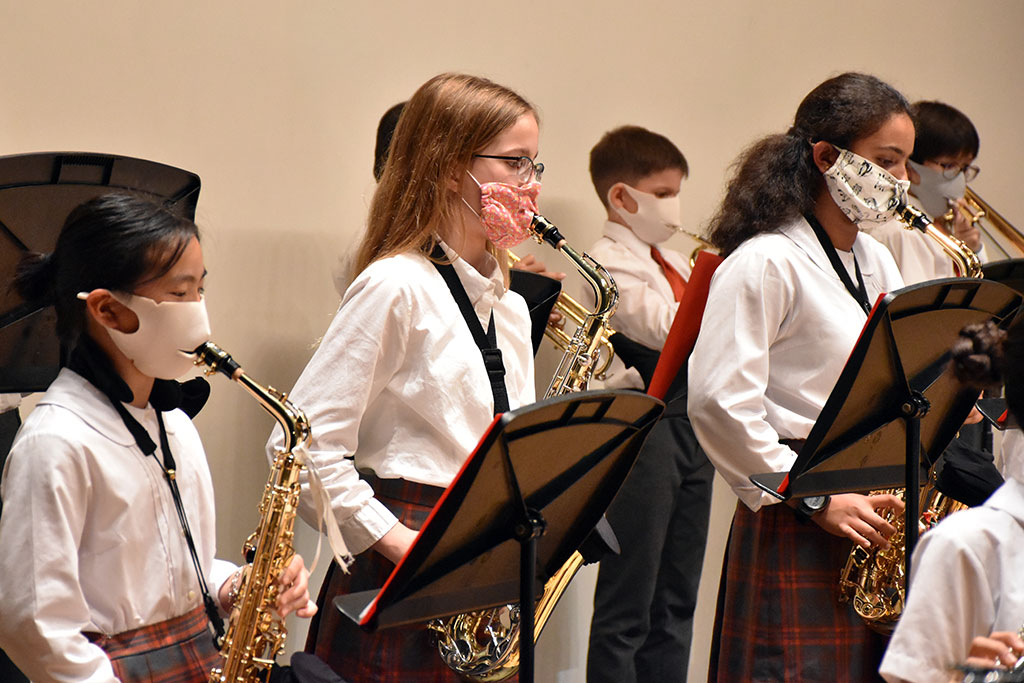 Jonathan Doherty
Elementary School Spring Concert
On Friday, May 13th, we opened our doors to the Saint Maur parent community for our very first in-person Elementary concert in 3 years! The different performances featured music learnt in Music class throughout the academic year.
Our live audience was stunned by a colourful array of dancing, clapping, rhythm sticks, boomwhackers and handbell performances, expertly coordinated and choreographed by Shoko Kumagai with support from the whole Elementary School team. Each grade level had a theme (G1-Japanese Children's music, G2-Disney, G3-Chitty Chitty Bang Bang, G4-The Wizard of Oz, G5-Mary Poppins) and the audience enjoyed not only the live performances on stage but also the videos and photos of students in Music classes.
Additionally, we revealed the 'next big thing' on stage - a performance from the flourishing Grade 5 band, conducted by Ms Foster. As an aside, our Head of Music Mr. Doherty, eagerly awaits their graduation to Middle School this June and hopes to see them in our Middle School music clubs, such as Jazz band, Choir and Percussion group next year!
The picture galelry for the event is available here.
The Saint Maur Music Department