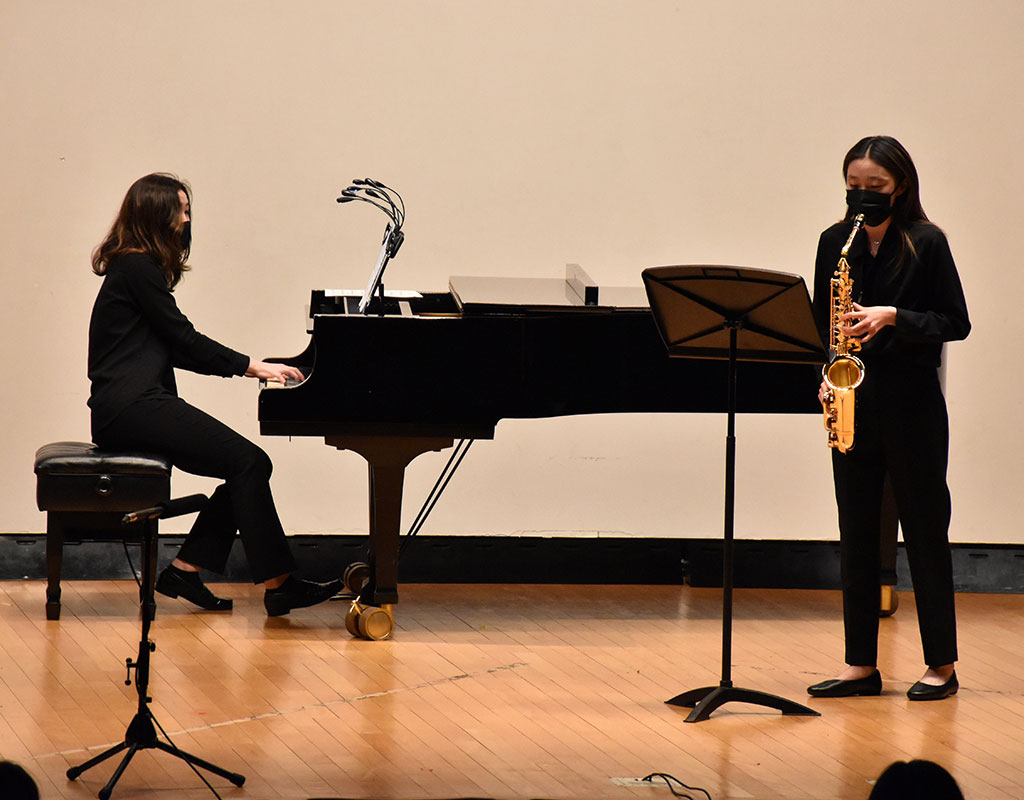 Jonathan Doherty
IGCSE Grade 9 Music Recital Now on Youtube
On Friday, April 16th, the IGCSE Grade 9 Music students performed a stunning recital of classical and jazz solos and duets in the auditorium to an audience of selected High School and Elementary School students.
This concert was a preparation for the solo and ensemble pieces students will record for next year's IGCSE Music qualification and was an opportunity for the students to showcase their musical talents to the whole community. Students demonstrated great initiative in introducing all their pieces themselves, designing the programme and even coordinated the stage changeovers between performances. A popular highlight of the event was an impromptu Disney medley expertly arranged by Saint Maur Music Teacher Christina Foster, and performed by the whole class and their Music teachers. You can now watch the recording of this event on Youtube at your leisure on the Saint Maur Live Youtube Channel.
Thanks to the piano accompanists Yuki Saito and Mari Terada and to the Grade 9 and 5 homerooms for providing an enthusiastic live audience. The Music Department at Saint Maur looks forward to also sharing the video of last Thursday's HS Spring Concert with you in a week or two's time!