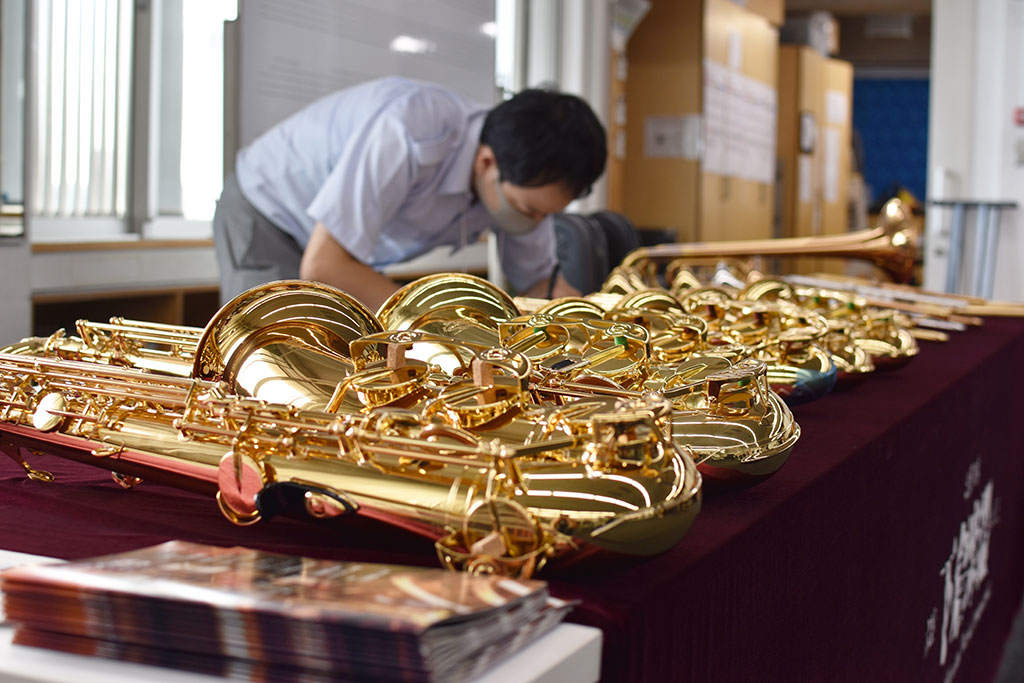 Jonathan Doherty
Instrument Fair for Band Program Students
Last Wednesday, September 2, Saint Maur's Music Department held its first ever instrument fair. Students enrolled on the Grade 5-8 band program were able to compare and purchase models of shiny new wind and brass instruments brought in from one of Tokyo's leading music stores. Not only was this a great occasion for new families to visit the Music department, some of the instrumental teachers were also there in attendance, giving tips on instrument maintenance and instrumental lessons.
Flutes, trumpets, trombones, clarinets and saxophones were demonstrated by the supplier across the Fine Arts Building in the foyer and music classrooms. For those of you who missed it, you can take advantage of our discounted rate via the school store, located in the Montessori Building.
For parents who attended the instrument fair, the Music department would love to hear your feedback so that they can improve the event for future years. Please take five minutes to complete the survey following this link.