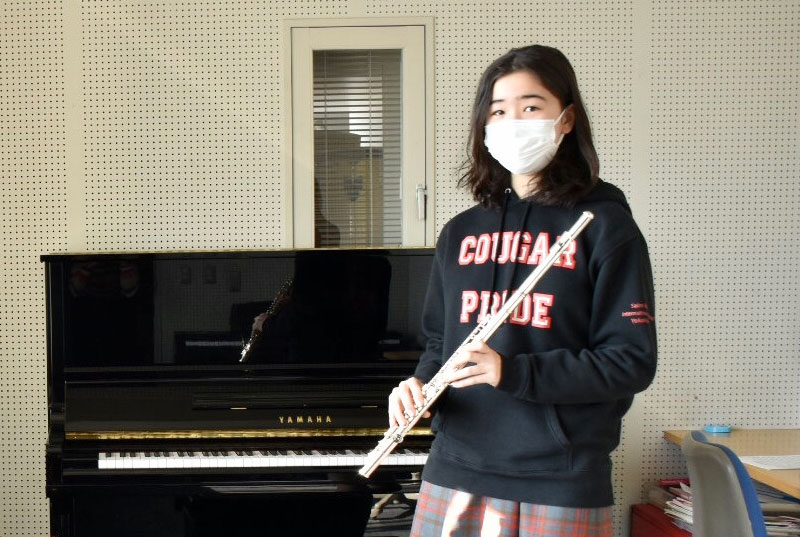 Jonathan Doherty
International Recognition for Saint Maur Flautist
Every year in May, Saint Maur International School traditionally hosts the prestigious Trinity College London Music Performance Examinations.
These internationally recognised assessments of instrumental ability provide an exciting and robust performance curriculum for our aspiring young performers. Our youngest performers start with either Initial or Grade 1 certificates and our most advanced students complete the highest grade of Grade 8 or go beyond to complete advanced diplomas.
Today we had the pleasure of awarding one of our IGCSE musicians the Trinity College Exhibition Award for scoring the highest mark in the whole world for her Trinity Grade 7 flute!
She achieved this in 2019, but due to a delay, we were only able to award her the £50 cash prize during her homeroom today. Our star musician has now already gone on to gain a Distinction at Trinity Grade 8 on flute, which, for context, is worth more University entry points than an SL IB subject in the UK! The talented young musician is also an incredible pianist and has a Trinity Grade 8 on piano too!