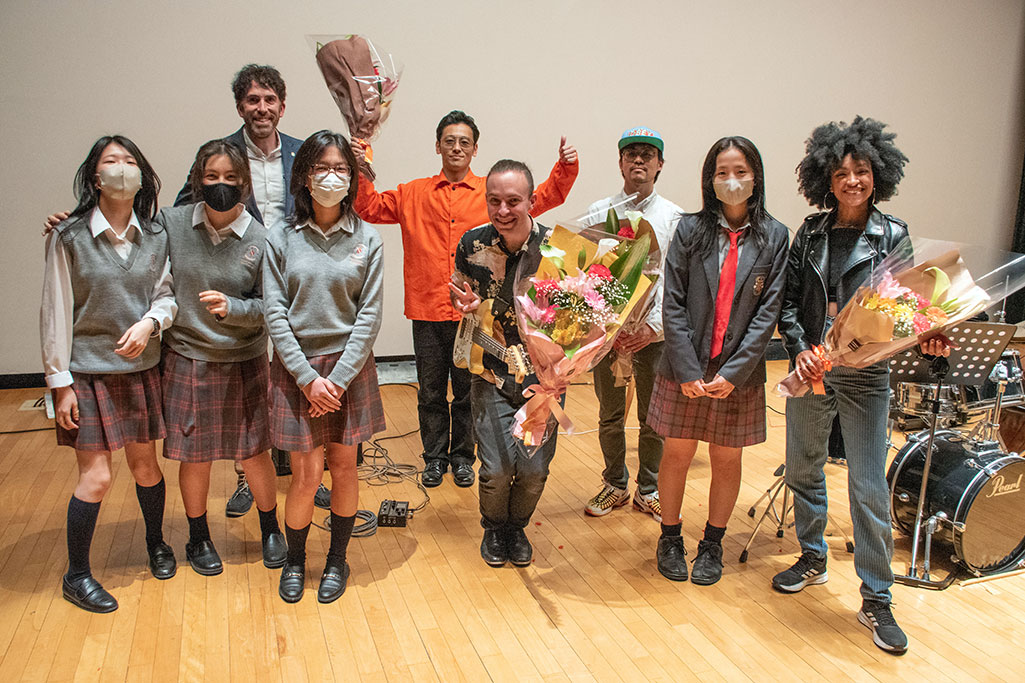 Christina Fürstenau
Saint Maur Music Updates: Tokyo College of Music Jazz Joint Big Band Concert, High School Spring Concert, Concert & Lecture Series continues
These past weeks have been inspiring for our ambitious music students at Saint Maur International School.
On March 23rd, Jazz Band members from Middle and High School enjoyed taking part in a Joint Big Band Rehearsal and Concert with the prestigious Tokyo College of Music (TCM). Thanks to this collaborative event, Saint Maur students were able to reach beyond their level of proficiency and some couragously took on their first jazz improvised solos. It was a fantastic event and we would like to express our gratitude to Mr. Rick Overton who has given us this opportunity to collaborate with them.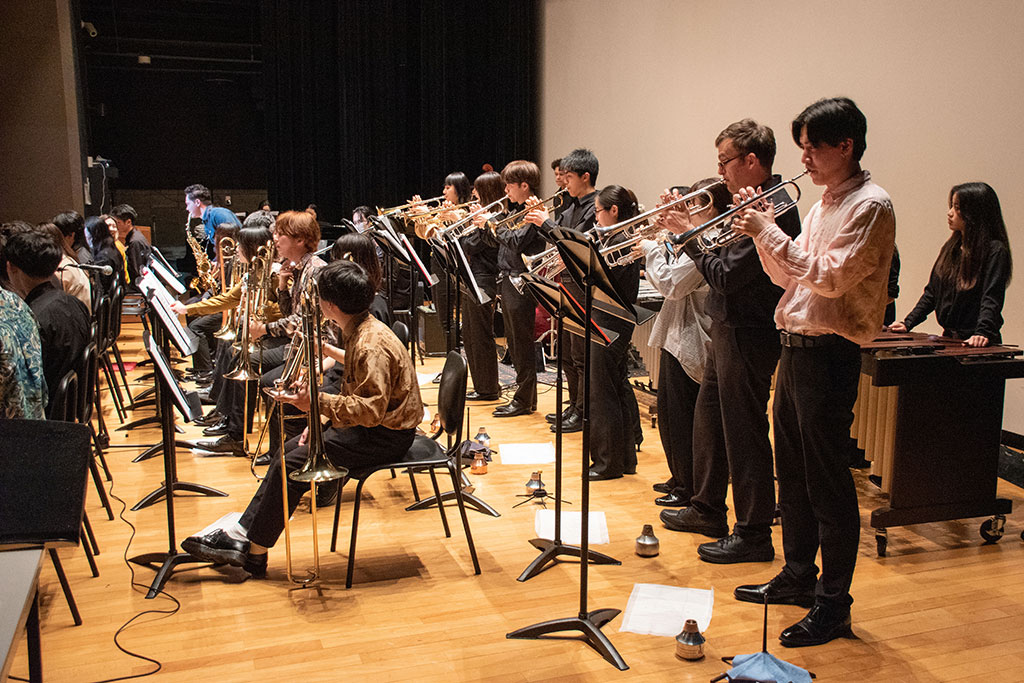 On April 13th, our High School students performed in their annual and final concert of the year. Students from Senior Band, Orchestra, Choir, Jazz Band and Jazz Honor Combo performed a program of contrasting and challenging music, demonstrating the rich variety of musical offerings at Saint Maur. In addition to studying music for IGCSE and IB, students at Saint Maur can join these musical groups during lunch time and after school to rehearse and perform at major events. This year, we are delighted to have 11 expert instrumental teachers on offer exclusively for our students to learn and improve their instrumental skills. In order to measure and further develop their musical success, we are thrilled that over 120 of our students have chosen to do their Trinity exams this May.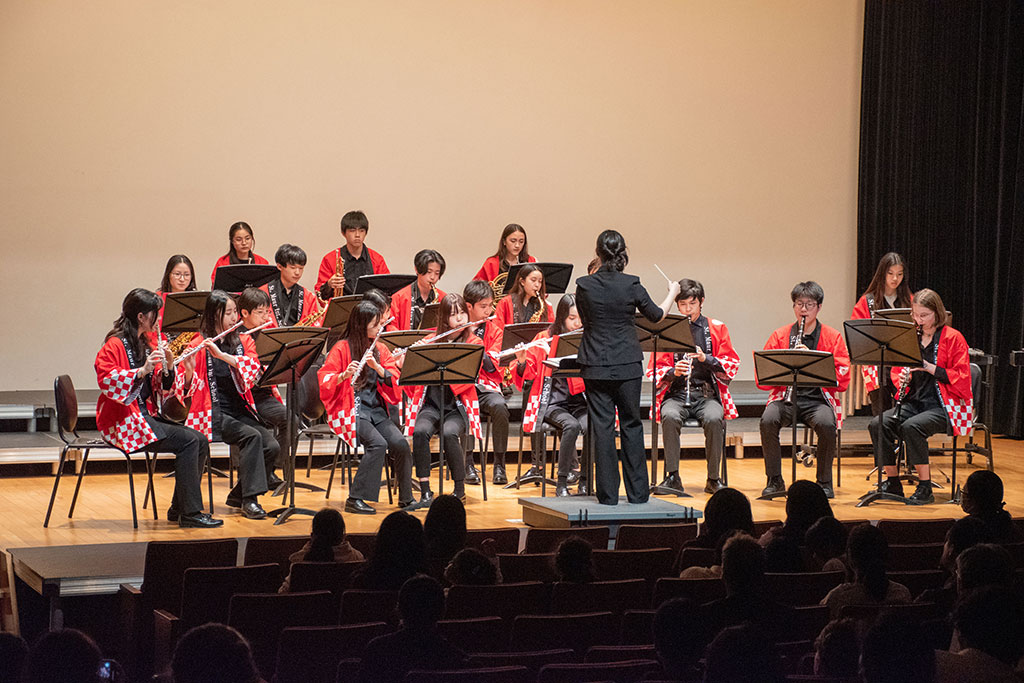 On Friday, April 14th, it was time to continue our original Concert & Lecture series as we welcomed four extremely talented musicians on stage. They performed a mixture of Latin, Rock and Jazz with vocals, guitar, bass and percussion. The audience, made up of Grade 4 - 8 students in addition to teachers and staff, was treated to a professional performance and students asked the musicians questions at the end. This Concert & Lecture series was launched in September 2019 by Saint Maur's Head of Music, Mr. Jonathan Doherty, to bring professional musicians to the school for students and adults alike to enjoy, learn and feel inspired.
The whole Saint Maur community is cordially invited to join our upcoming Montessori Spring Concert on April 21st, Elementary School Spring Concert on May 12th, our Middle School Spring Concert on May 19th as well as our Jazz Bands' performances during Food Fair on April 29th.