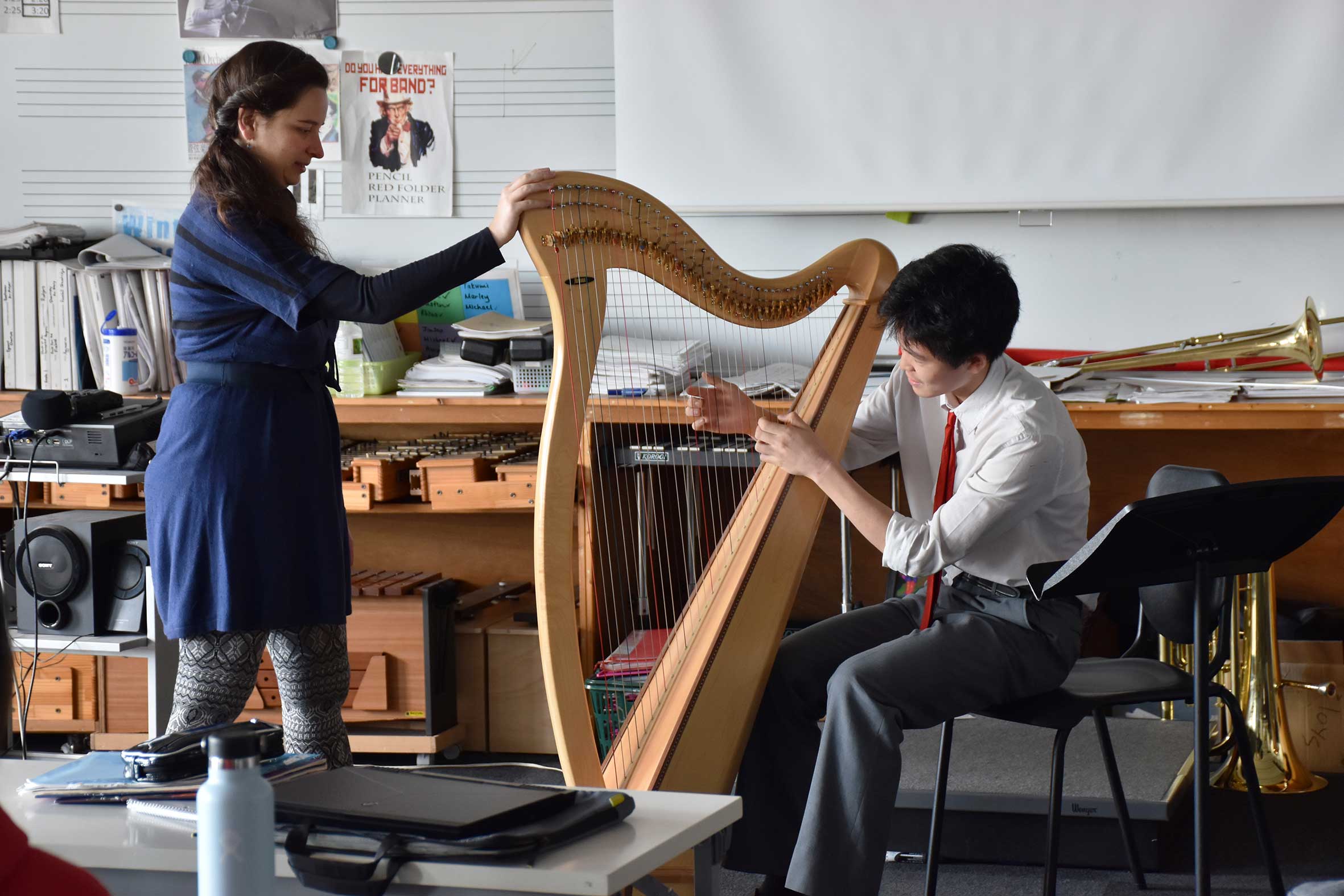 Christina Fürstenau
Visiting Celtic Harp Player Hosts Workshop for IGCSE Music Students
The IGCSE Music students were treated to a workshop and performance from a visiting Celtic harp player from France.
"Camille" Taezi (from her stage name), comes from the forest of Broceliande in Brittany, France. Cradled by Celtic music, she discovered the harp at the age of 8 and took classes for 10 years according to the traditional method, without solfege, mainly by ear by following the teacher. At the age of 16, she joined the fantastic medieval company "Les messagers de faërie" with which she discovered the scene and began to sing in public. She is now regularly performing also outside of Brittany in churches, festivals, medieval markets, weddings and also as a storyteller in the Broceliande forest.
The students were fascinated by her performances of traditional Celtic folk songs and even some Japanese animé arrangements. They asked her questions about her musical life and learnt about Celtic history and the musical traditions of Brittany in France. Some of the students tried out their harp skills - an experience they will surely remember for years to come!