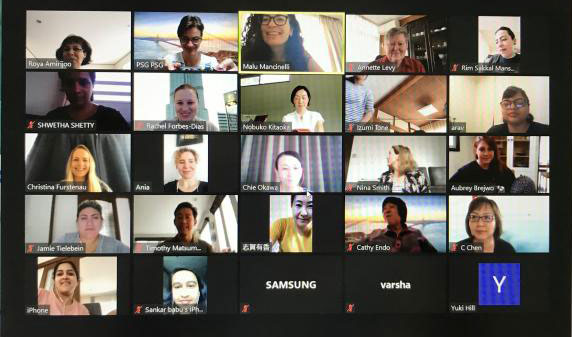 Parent Support Group
PSG activities during unprecedented times
The last few months were a challenge for everyone and our PSG was no exception. Usually towards the end of the school year, we organize a teachers and staff luncheon to show our appreciation for all their hard work. We were also very busy organizing the decor and all the bake sales for every Spring Concert, the Bingo Bash for Kids and the traditional monthly coffee mornings.
This year, we had to come up with different solutions while maintaining social distancing. After many thoughts, the luncheon was replaced with a video called "Message in a bottle" where our parents expressed their appreciation towards our wonderful teachers and staff. Our project turned out to be a success, touching so many hearts at school.
Our monthly PSG Coffee Morning, which has always been very popular, also had to undergo some major changes. The coffee morning is a wonderful way to welcome new parents into our community, meet new people, chat with friends, attend a talk about an interesting subject and, above all, taste the wonderful dishes a specific group of parents prepare for the occasion. The challenge was how to get people together without a hug, or a handshake, or just a smile? Since our kids were becoming experts with Zoom, the PSG thought about using this new means of communication and experimented with an online Coffee Morning.
What a big surprise! It worked! We listened to messages from the Admin, showed a wrap up video about all the activities PSG accomplished during this year (amazing to think we did so much before COVID-19 came to change everyone's plans) and chatted with so many friends. It was a very successful first online event for the PSG and we are happy to think we'll always have this online method as a back up.
Now it is time to put our feet up and turn the air-conditioning on. We wish everyone a good holiday. Keep safe and healthy and remember that every parent is a PSG member. Please consider volunteering and giving a bit of your time to make everyone's life better at school!
Marunelia Team