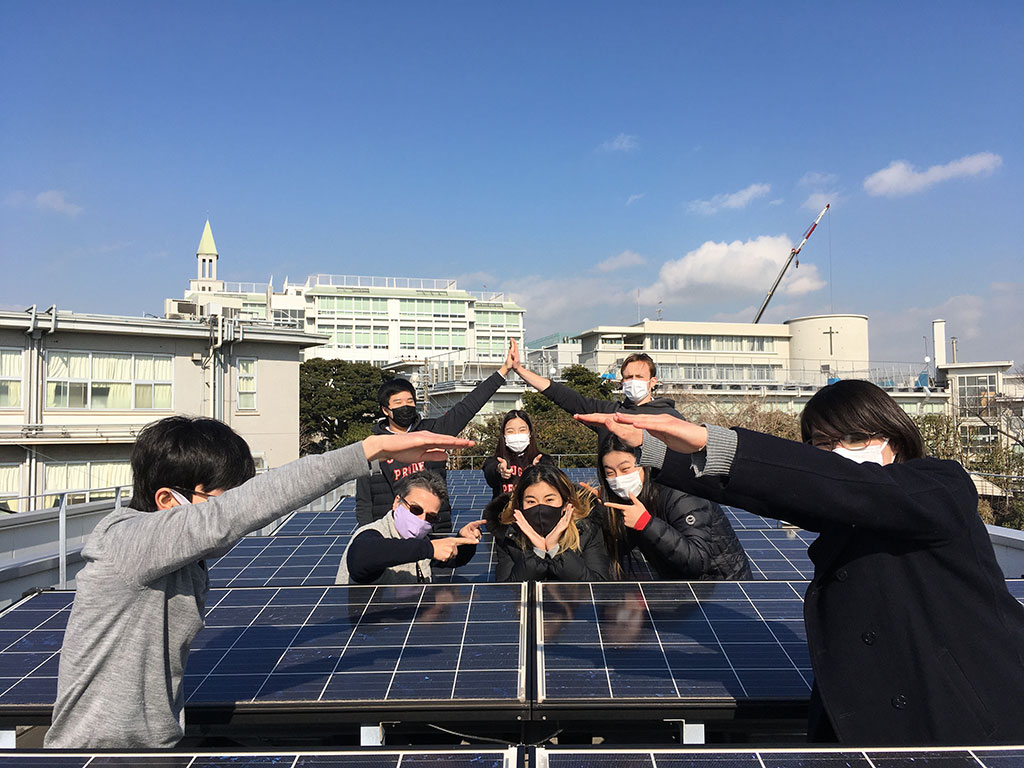 Marie Anne Suzuki
A lesson in the life of the Grade 12 Chemistry Elite
Being a practical subject, Chemistry is just not quite the same when taught online. While the sparkle that comes with doing practical work is currently missing, there is plenty of sparkle from the Grade 12 Chemists as they tackle the delights of Higher Level Organic Chemistry.
Today we were studying mechanisms of organic reactions. While it sounds complicated, it is so beautifully logical that it allows us to deduce what happens in potentially millions of reactions. How amazing is that! The general routine for a theory lesson is that everyone makes sure that they are prepared by checking that they have the materials that they need from the Google Classroom.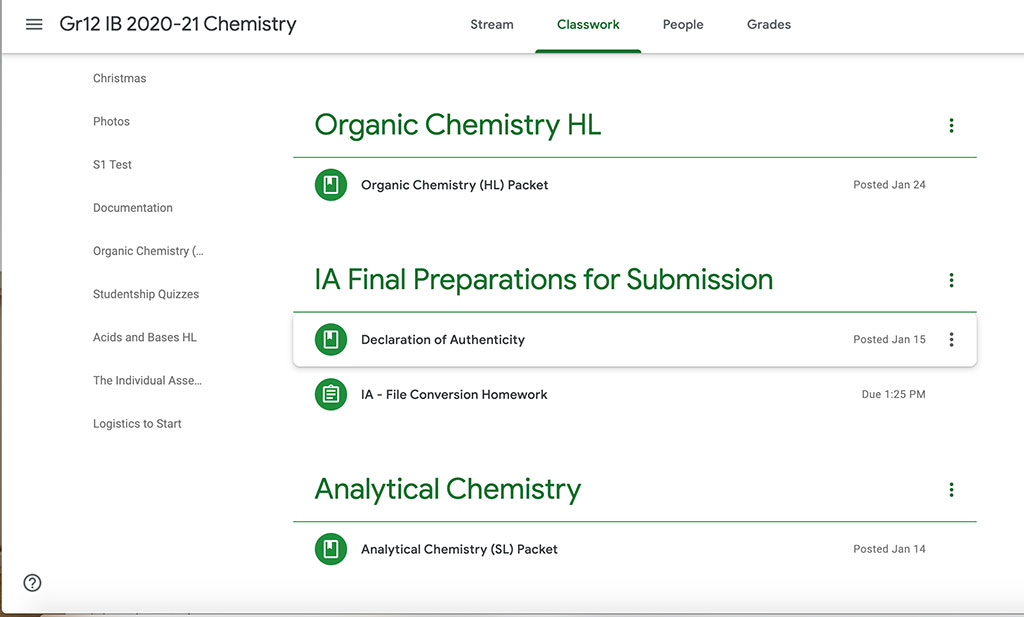 Doc S then invites the students to Zoom and the lesson starts. There is usually a range of activities including lecture, discussion, humerous moments (this class definitely have a sense of humour!) and working through exercises.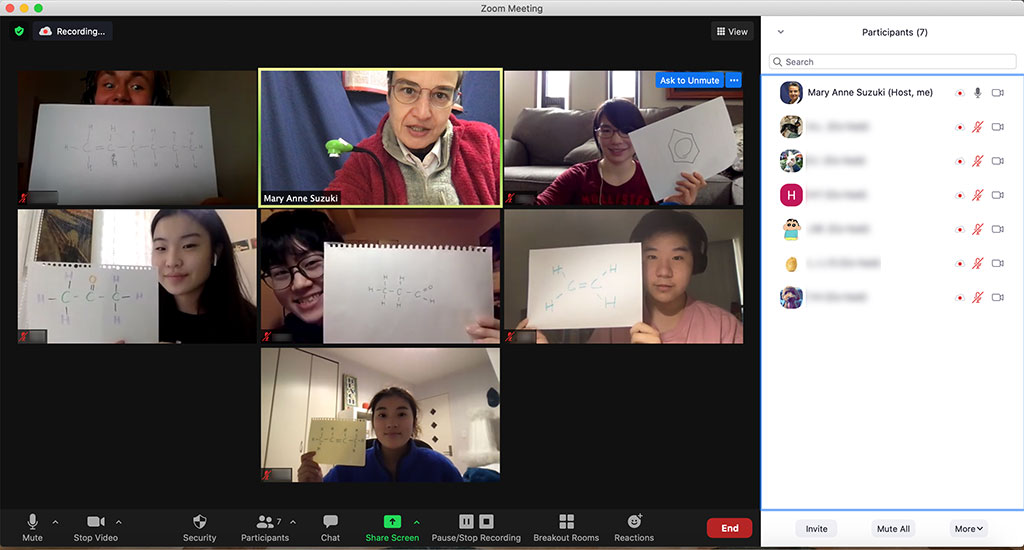 While everyone faces technical difficulties at some stage or another, things have been getting smoother. One tremendously useful technological addition to the classroom is an additional external webcam that has allowed students to watch closely as Doc S draws examples of mechanisms in 'real-time'.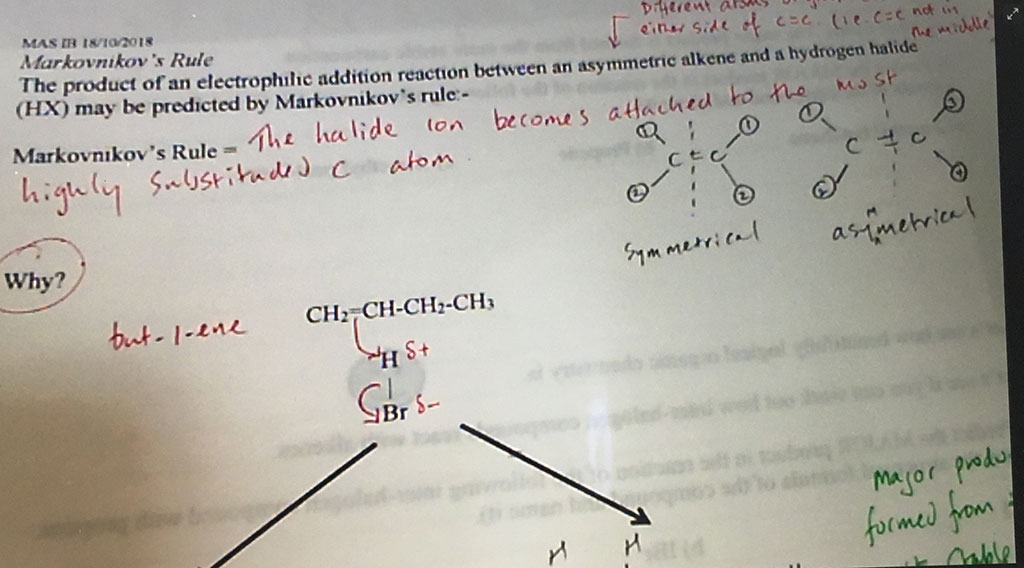 Despite the challenges that we face, this group in particular has remained positive. They are really pleased to have completed both the practical phase and the report for the IB individual investigation before the current lockdown. They all did really well and this has put them in a really strong position whatever happens for the May exams. Other positives that they have commented on are the warm environment at home (no need for extreme window ventilation in sub-zero conditions!), the ability to see notes really clearly through the external webcam and the ability to retrieve sneaky snacks between classes. While Chemistry (in the opinion of Doc S at least) is a vitally important subject, it is the positive attitude and determination to overcome all challenges that earned this group the title of 'Grade 12 Chemistry Elite' and will ensure their future success.