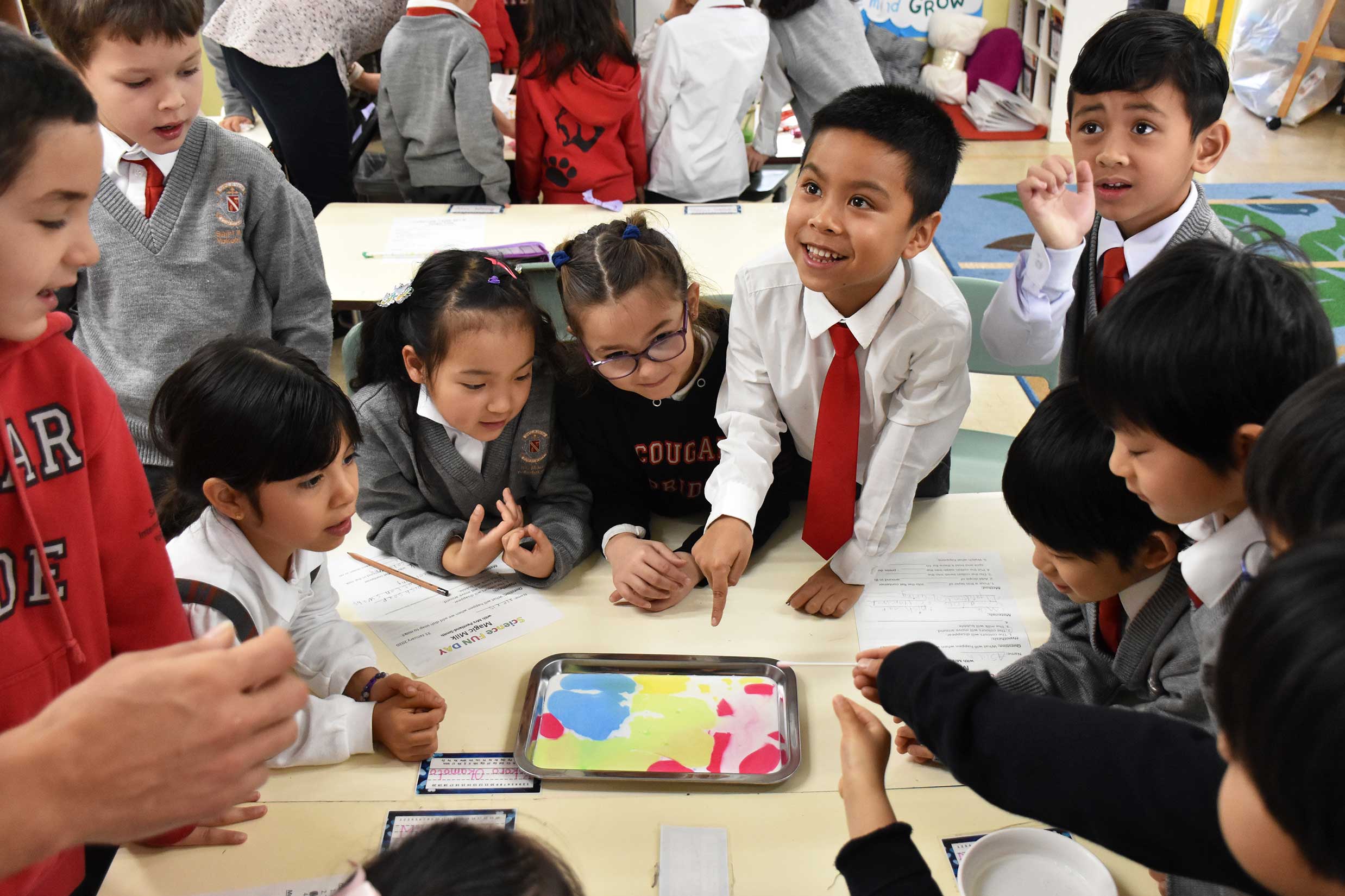 Rachel Forbes-Dias
Elementary School Science Fun Day Was A Huge Success!
On Friday, 31st January the Elementary had an amazing Fun Day that was Science themed. The day started with children going straight into their first experiment of the day. The experiments were all age appropriate and each teacher was in charge of one experiment for the day.
Children rotated around to selected teachers and completed between three or four experiments before ending their day at the ESSC charity Bake sale. The bake sale was a great way to end the day and allowed the children to celebrate their learning with cakes. Every child had the opportunity to reflect on their favourite experiment. The children did things like building rockets from different materials, chromatography, and other investigations.