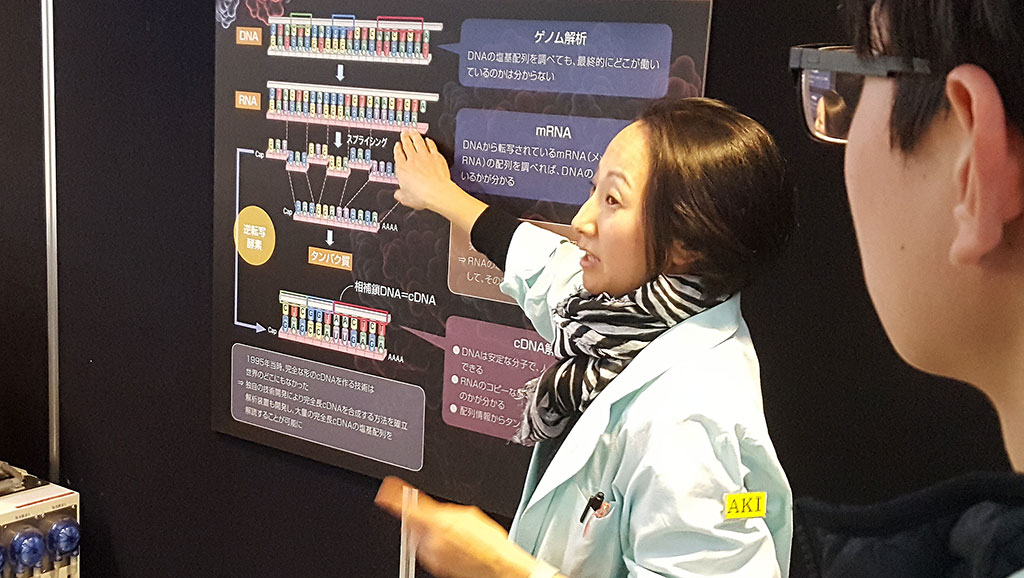 Guillaume Erard
Grade 11 Students Visit RIKEN Center for Sustainable Resource Science
Saint Maur International School's yearly visit to the RIKEN Yokohama Campus took place on Monday, February 25th. This is one of several opportunities for our IB Biologists to connect with the world of research and academia, and to discover the making of cutting edge science.
Sixteen of our Grade 11 Biology (SL and HL) students made their way to the RIKEN Center for Sustainable Resource Science, located in Tsurumi, Yokohama. They were invited to listen to a lecture by Dr Zarnad Ahmad, a Pakistani research scientist working in the Plant Genomic Network Research Unit led by Dr Motoaki Seki. The team's work aims to improve crop using biotechnologies in order to face the challenges of climate change. Dr Ahmad is also spoke about her journey as a scientist and gave the students a summary of what life as a researcher might look like. Following a Q&A, students made their way to the research labs for the anticipated visit of the DNA sequencing facilities.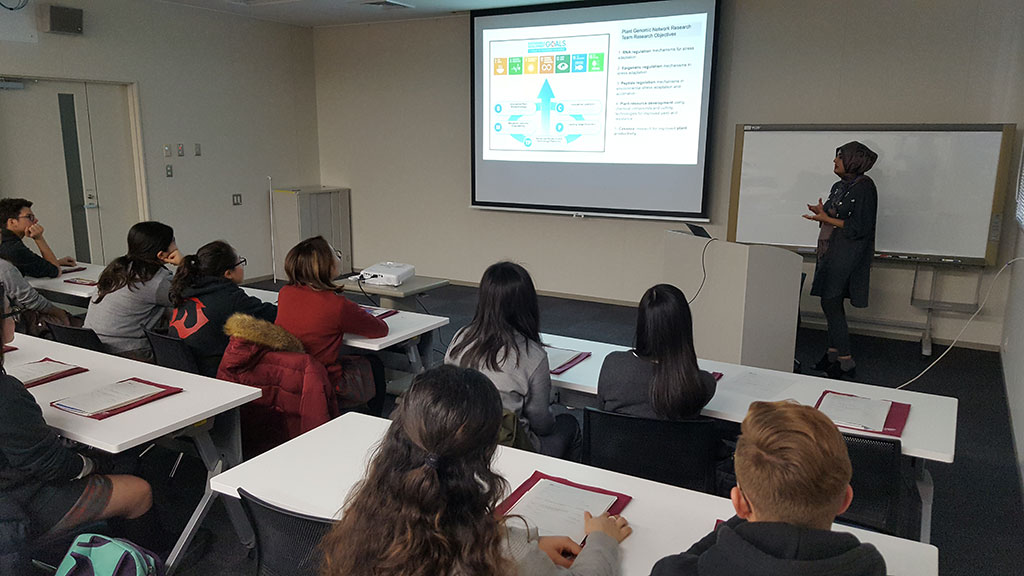 Dr Akiko Minoda, a Japanese scientist educated in the United Kingdom led the tour of the impressive sequencing facilities, which are the second largest in the country. Dr Minoda is the Leader of the Epigenome Technology Exploration Unit, whose main focus is to develop novel epigenomic technologies to study combinations of histone modifications. Applied to diseased cells, including cancerous ones, this method could lead to the identification of epigenomic signatures to help identify novel diagnostic and therapeutic targets.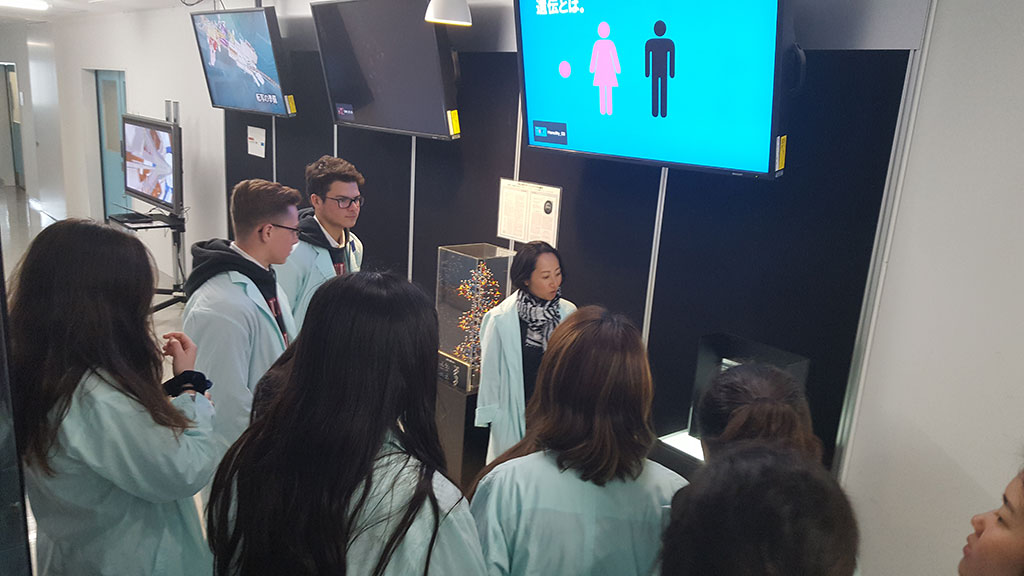 Dr Minoda explained RIKEN's leading effort to sequence and characterize lesser-studied parts of the genome that do not code for genes, but are essential for controlling the expression of those and responsible for a number of phenotypic features. Epigenetics being one of the more challenging parts of the IB Biology curriculum, it was very helpful to approach the topic from a more concrete angle.
Video of the April 2016 visit
Just like with Dr Ahmad, students got the chance, after the visit of the facilities, to enter into discussion with Dr Minoda. On the way back, as always, those encounters sparked a number of discussions, especially this year with the students having the chance to meet two very successful female researchers who certainly serve as role models for many.