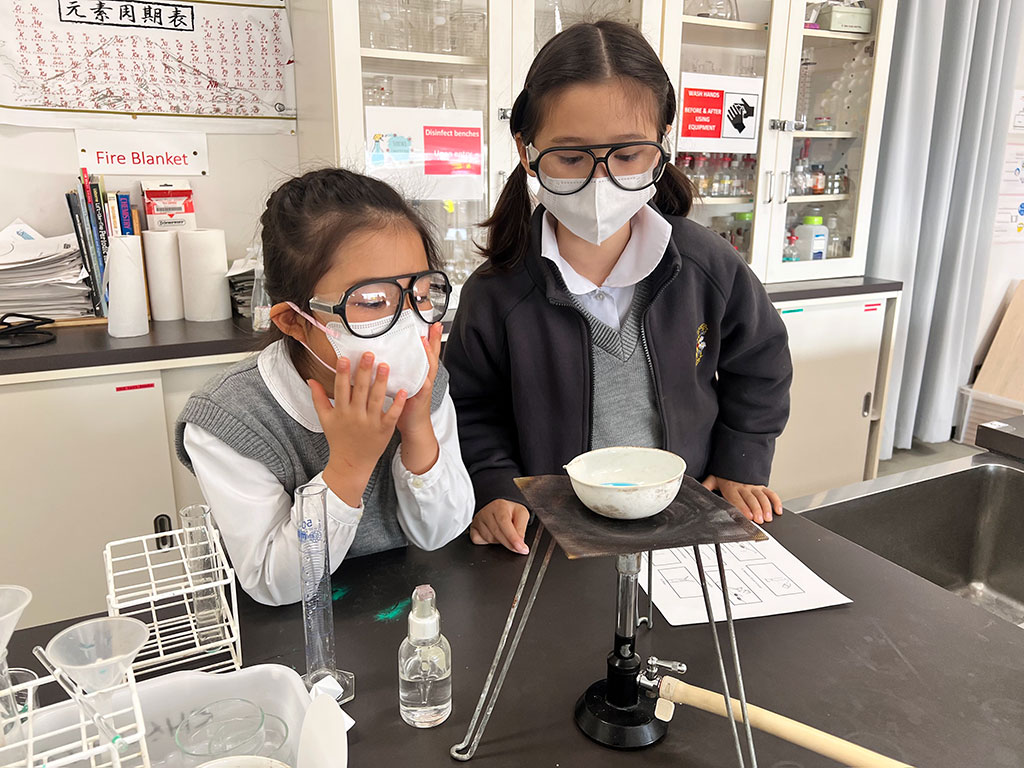 Mary Anne Suzuki
Grade 4 Crystal Making in the Chemistry Lab
Towards the end of January both Grade 4 classes visited the Chemistry lab to learn how to make crystals.
At the start of the class, they learned that crystals are all around us. Dr. Suzuki gave them some homework to go looking for crystals around their home! They learned how to work safely in the Chemistry lab and started mixing the Calcium carbonate with Sulphuric acid. What Fun! The liquid turns greeny-blue and effervesces! After filtering the mixture, they heated the clear blue liquid over a Bunsen Burner flame for a short time. They then poured the remaining liquid into a crystallizing dish which they took back to their class. They were then able to watch the beautiful blue crystals of Copper Sulphate slowly form. The students said that they had lots of fun and Dr. Suzuki really enjoyed teaching such enthusiastic children. We are all looking forward to their next visit to the Science Centre!
Please enjoy watching the video of the visit made by Ms. AE.