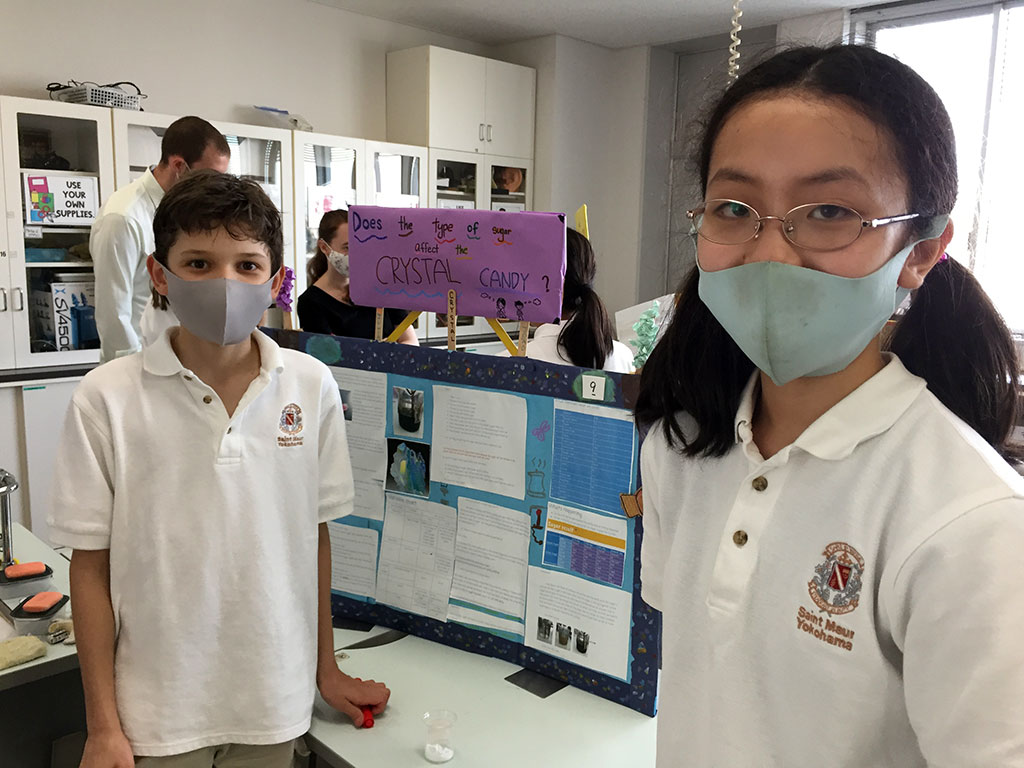 Anna Novick
Grade 6 and 7 Scientists Complete the Middle School Science Fair
Last Friday afternoon, the Grade 6 and 7 scientists presented their findings from the Middle School Science Fair Investigation. Due to COVID safety precautions, this year's Science Fair took place with a limited audience of administrators, teachers, and school staff. We also welcomed the Grade 5 students who enjoyed getting "a taste" of what to expect next year when they move into Middle School.
The purpose of the Middle School Science Investigations is to bring science to life in the classroom by having students take even greater ownership of the process of science; it is designed to offer an experience in the complexity, interdisciplinary and collaborative nature of the scientific field.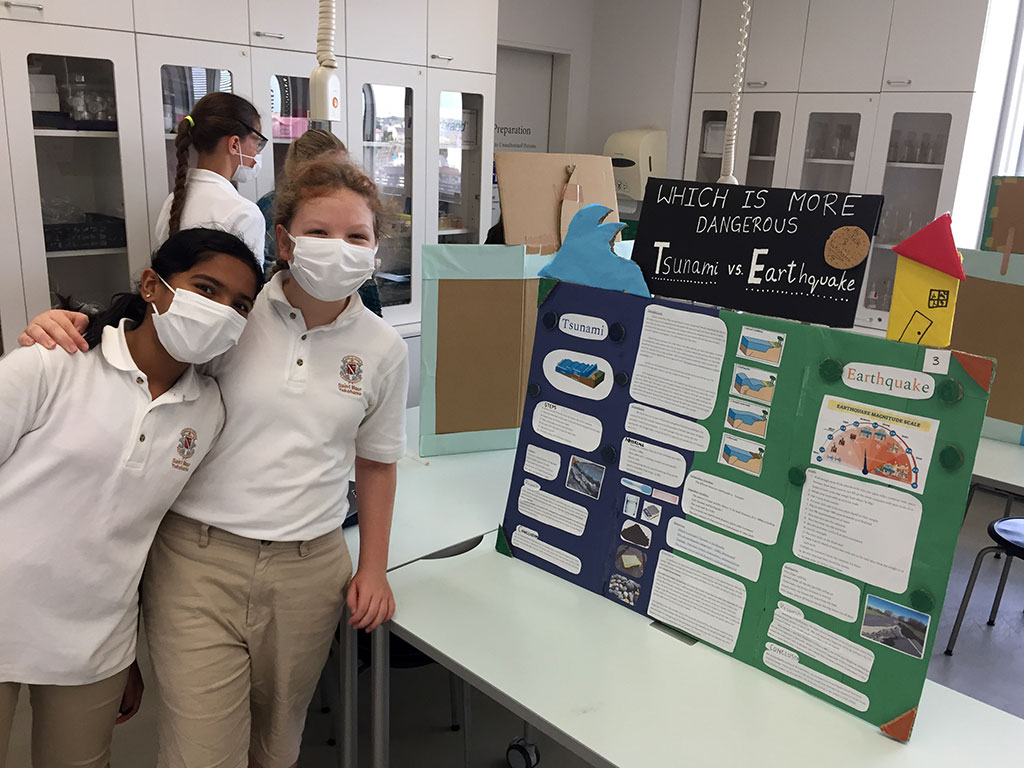 This year, our students covered a wide range of topics from calorimetry ("Which fast food french fry has the most energy?) to the hidden life of plants ("Is it true that plant growth is affected by sound?").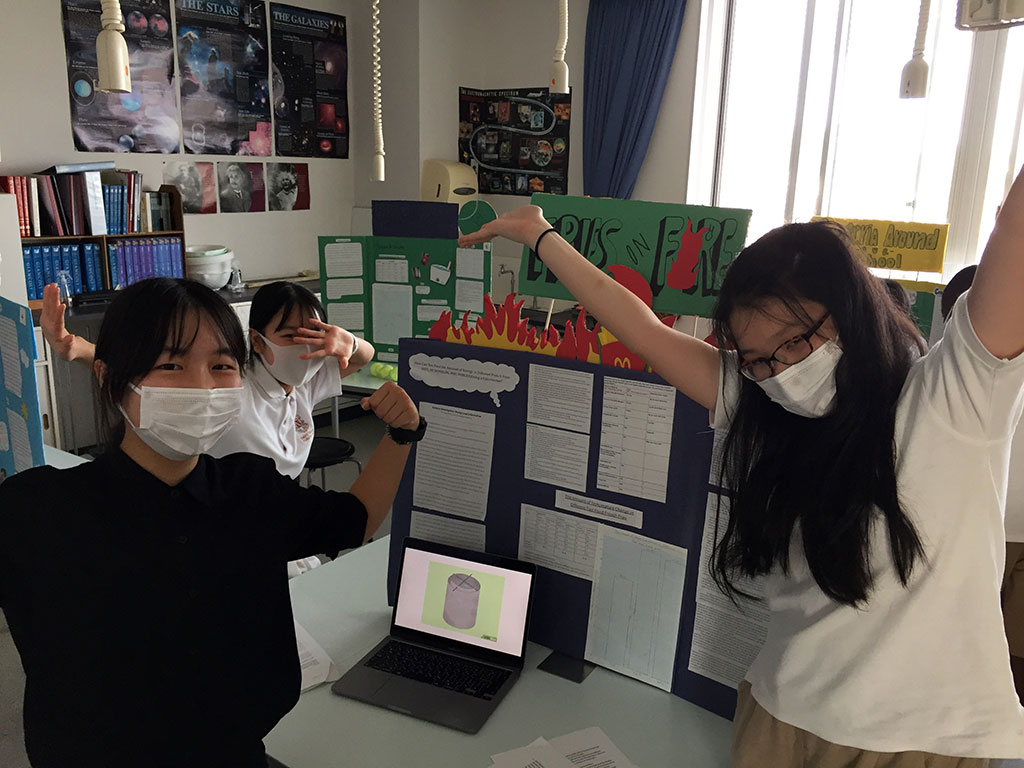 The winners of this year's Middle School Science Fair will be announced at the final assembly in June.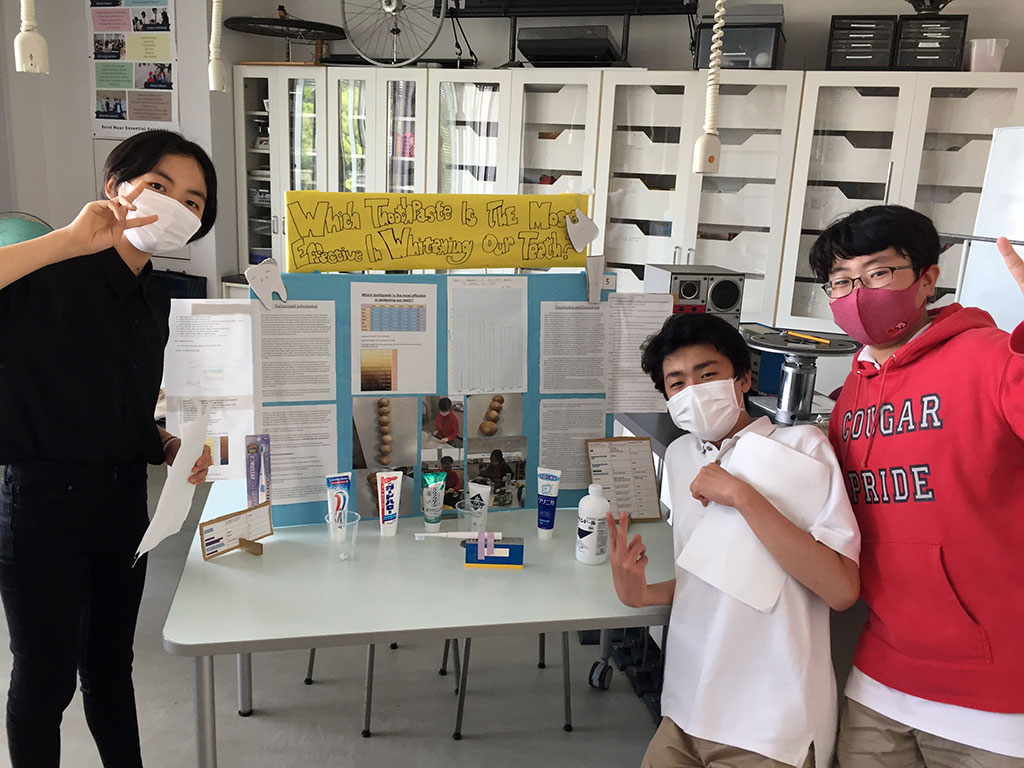 The Science Department would like to thank Ms. Milliams for sharing pictures from the day. You can see more images by clicking on this Google Drive link.