Dr Guillaume Erard
IB Scientists Complete their Group 4 Projects
On the Friday before the last mid-term break, students of Grade 12 took part in one of the major events on the Science calendar: the Group 4 project. The Group 4 project is an interdisciplinary activity in which all Diploma Programme science students must participate. This is the first time for our IB scientists have had to undertake joint research in collaboration with specialists in other sciences.
The goal of the Group 4 project is that students from the different Group 4 subjects (Biology, Chemistry, Physics) reflect and experiment on a common topic or problem for a solid 10-hour day. The exercise is a collaborative experience where the emphasis is on the processes involved in, rather than the products of, such an activity.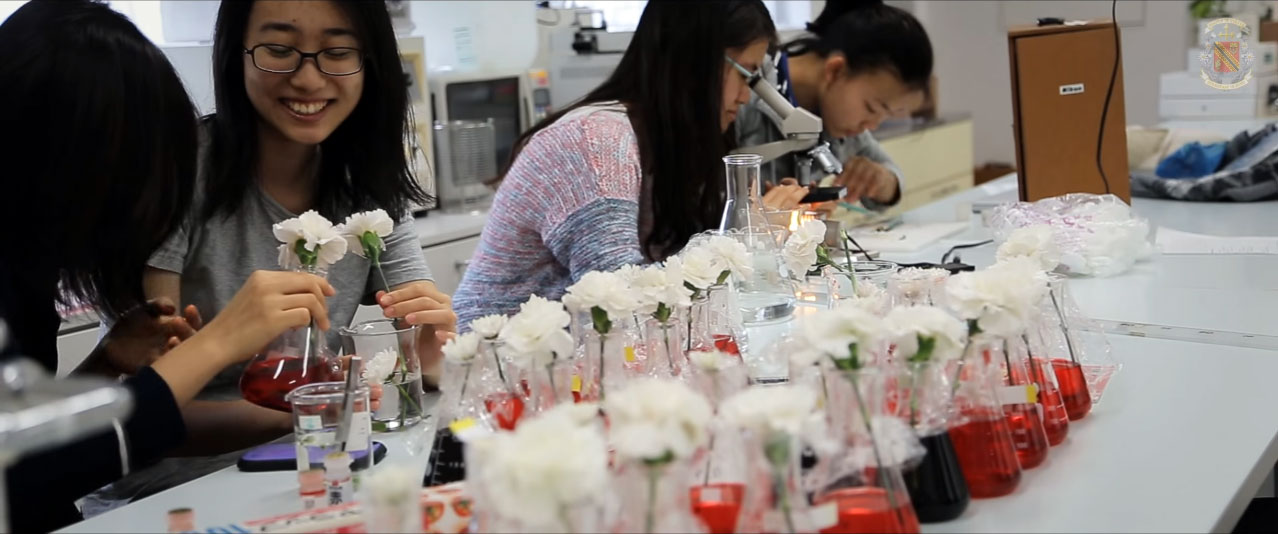 We were delighted to welcome visiting students from Yokohama Science Frontier High School. Those students were quickly integrated in the various research groups and work soon started within an atmosphere of enthusiasm and multidisciplinary mutual enrichment.