Dr Guillaume Erard
Middle School Science Fair 2016
The 2016 edition of Saint Maur International School's Middle School Science Fair successfully took place on Friday, May 6th 2016 in the Science Center. After several weeks of planning, hard work, and writing, students from Grade 6 and Grade 7 presented their work to peers, teachers, and parents.
In a true scientific manner, our students had to face thorough critical inquiry from a large audience. They spent those two periods describing their findings, explaining their methodology, and discussing the limitations of their work. As an added pressure, teams were also competing for several prizes, one awarded by a jury composed of Saint Maur teachers and administrators, and the other by fellow students from Yokohama's Science Frontier High School (YSFH) with whom we collaborate regularly during excursions, and Group 4 projects.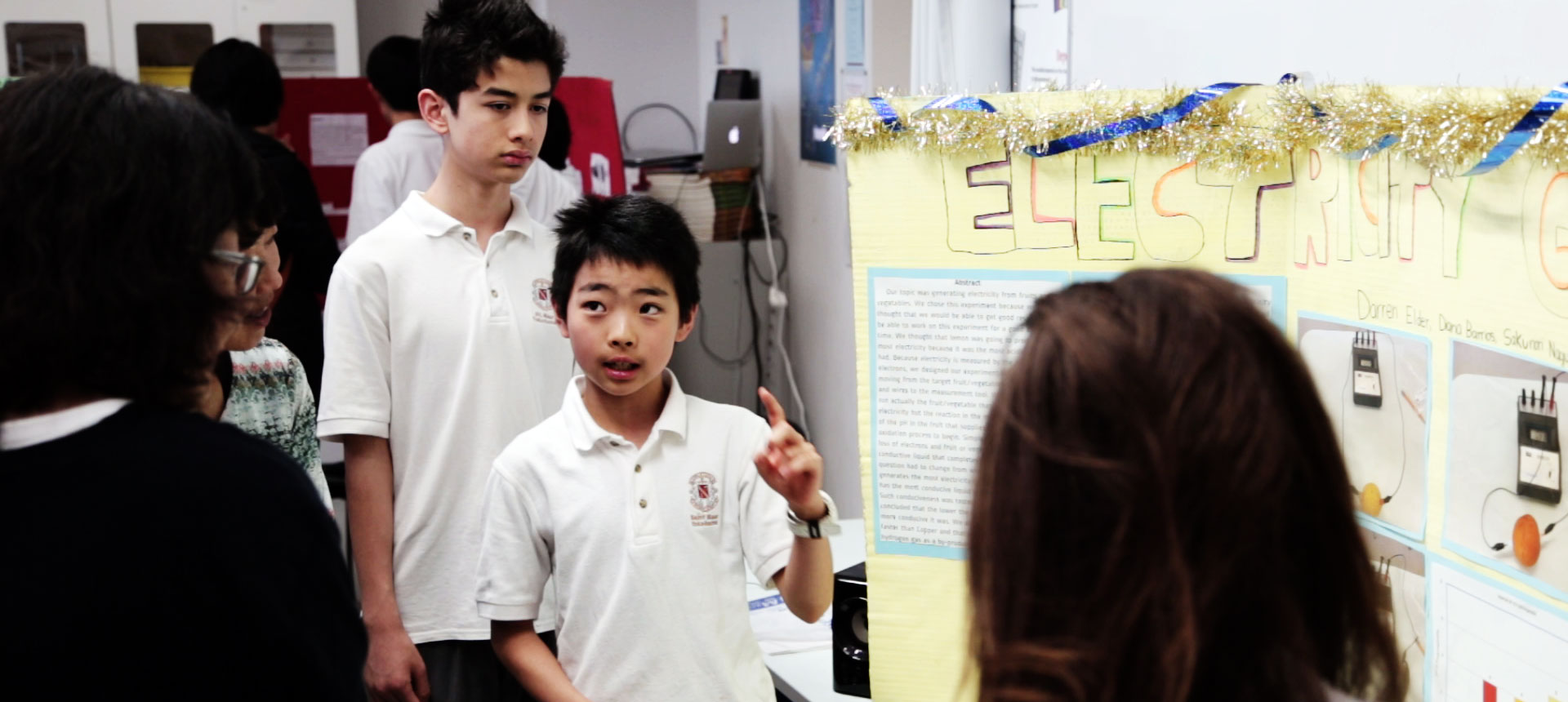 The experience proved intense and exhausting but it has been extremely rewarding for all our scientists. Students have reached a deep understanding of the scientific method and of the strict standards that scientists are expected to adhere to. They understand that any claim should be backed up by evidence and that any work that they display to the world must successfully sustain close scrutiny to be considered worthwhile. Through this work, they have been able to conduct thorough background research on subjects that seemed at first far beyond their understanding. Based on this newly acquired knowledge, they have been able to ask perceptive questions about the world that surrounds them. They have succeeded in addressing those questions in a methodical and focused manner and of course, to communicate it to others in a clear and efficient manner. The methodology and standards that they have acquired through Science Fair will surely prove invaluable for their subsequent endeavors as lifelong learners.