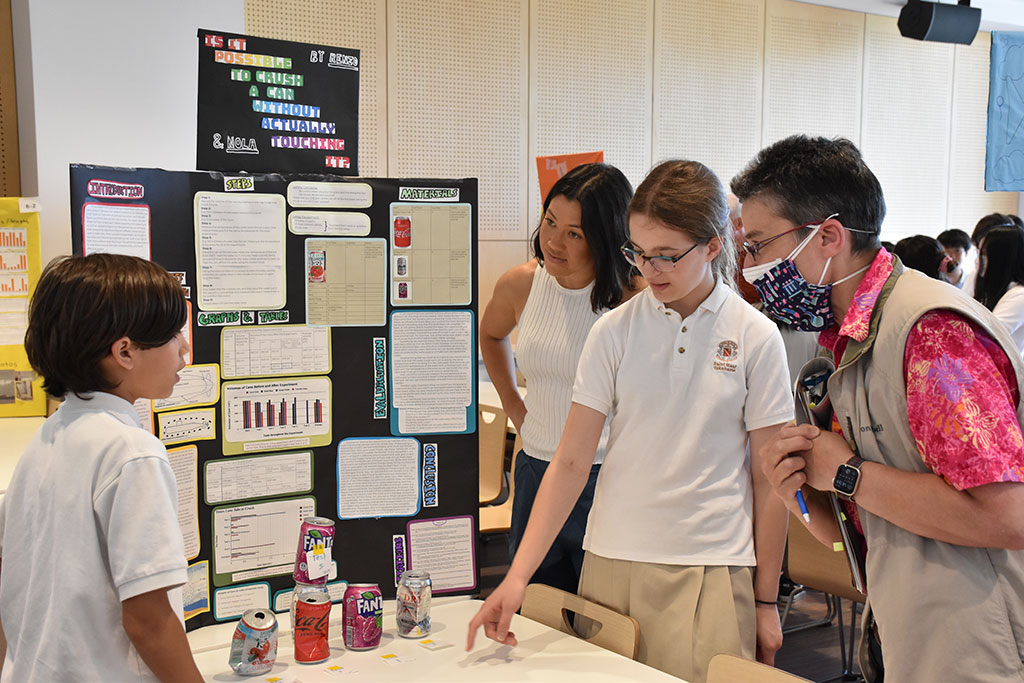 Dr Mary Anne Suzuki
Science Fair - Middle School Scientists Buzz with Enthusiasm!
The Cougar Café was buzzing with excited voices on Friday 12th May. This was the highlight of the scientific Middle School year with Grades 6 and 7 making their Science Fair project presentations to Secondary School students, teachers, parents, families and friends.
Each group of students produced a colourful poster board describing their project. They explained their work to the visitors and answered any questions that followed. It was also an opportunity for Grade 5 students to see what they will face next year. All year long students have been developing their Core Scientific Skills, such as making observations, graph plotting, learning how to analyze, conclude and evaluate amongst others. Each year the presentations are judged by staff from within the school. This year we were lucky in that students from Yokohama Science Frontier High School (YSFH) also judged each year group to see who would win the YSFH special award. All award receipients will be announced during the Middle School assembly at the end of the year. This year the judges especially commented on the liveliness and enthusiasm of the students. Well done to everyone that participated!