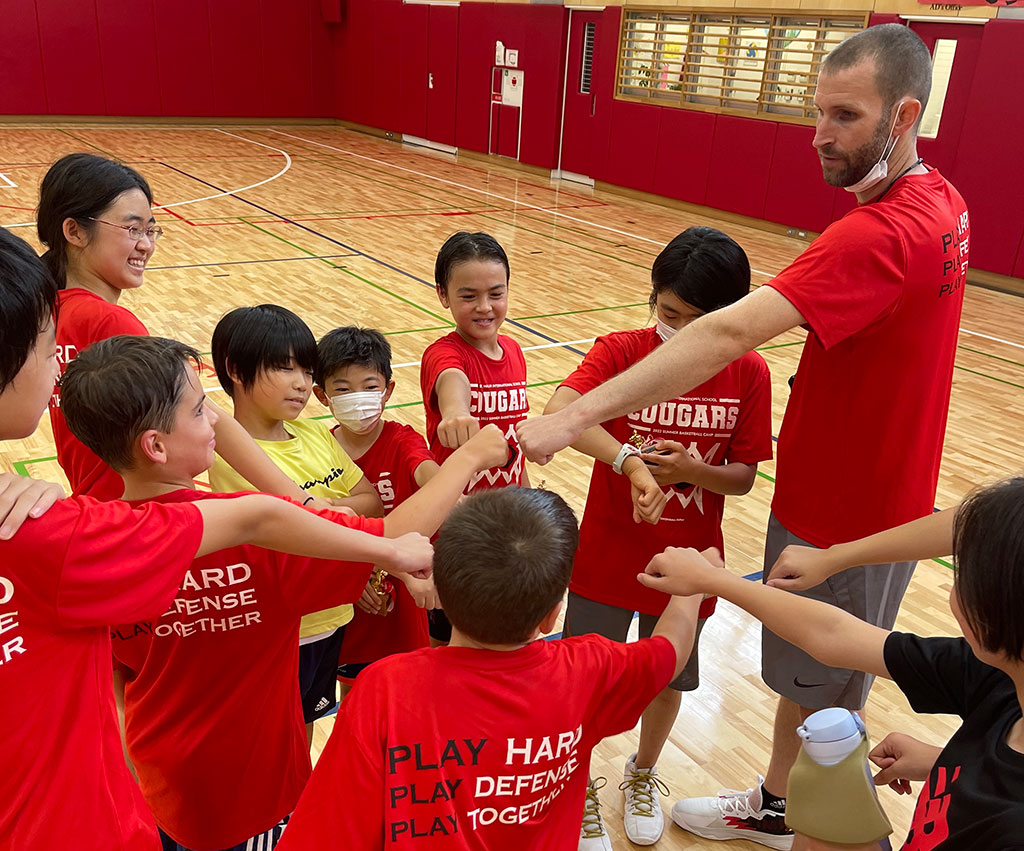 Matthias Olson
Advancing Competitive Basketball Skills At This Year's Basketball Summer Camp
This summer, while most teachers and students were still enjoying their summer holiday, 36 incoming elementary, middle and high school students decided to spend the first two weeks of August honing their skills on the basketball court. From August 1st through the 12th, the Cougar Sports Center was filled with the sounds of squeaking shoes, pounding dribbles, swishes, and cheers. The basketball atmosphere was palpable and many students grew tremendously in their ability to play the game.
The camp ran every weekday for two 2-hour sessions in the morning. The first session focused on developing basketball skills for students entering grades 4-7, while the second session focused on competition and more advanced skill development. Many of the middle and high school boys' and girls' basketball team members from the previous season attended these sessions to work on their game and test their skills against their peers. We even had some players from other schools join in on the fun. A special guest and NCAA Division 2 Women's basketball player, Mone Izumi, was able to provide a special coaching session for the more competitive group. The drills she taught and her basketball ability inspired many of the players.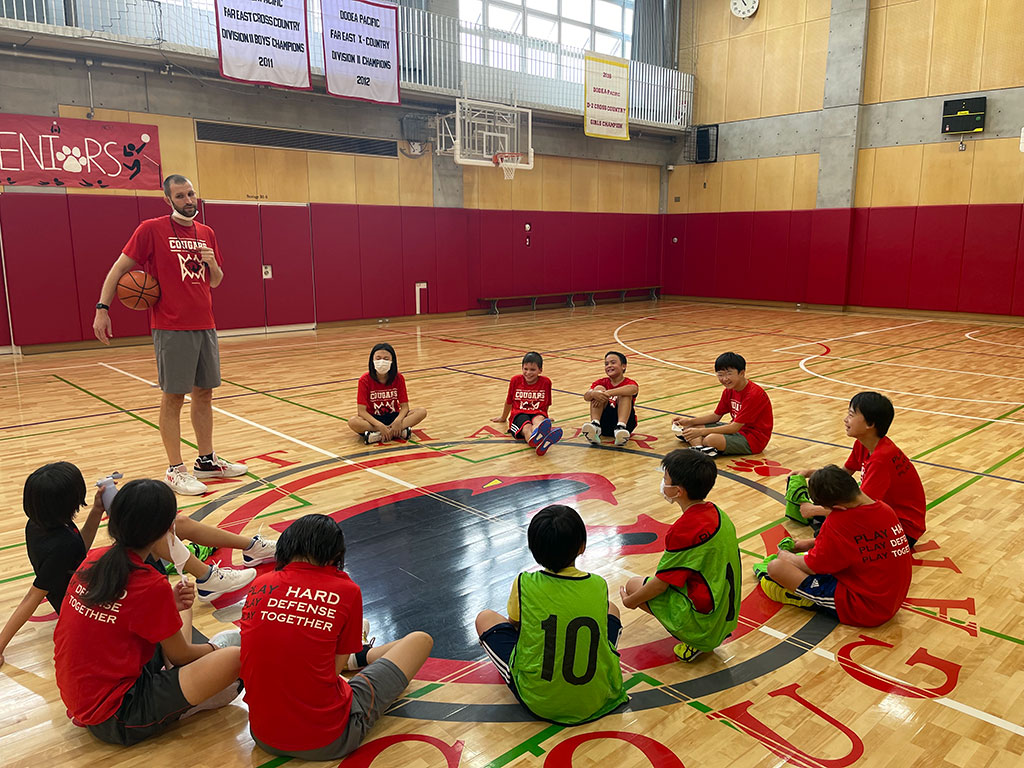 Similar to last year, awards were given out to players who showed exemplary effort and skill. In the skills session, a student from grade 7 was awarded with our Cougar Hustle Trophy. This honor goes to the player coaches thought exhibited the most grit and always gave their best effort. The Cougar Teamwork Trophy went to a student from grade 6 for his unselfish and excellent play. The Most Outstanding Player Trophy was awarded to a 4th grade student who's energy and skill stood out as an example for the rest of the campers.
In the competitive session, The Cougar Hustle Trophy was awarded to a 9th grade student for covering - by far - the most ground defensively and contesting every shot. The competitive session didn't have teamwork or most outstanding player awards, but ended with a 1-on-1 tournament for boys and girls. The winner for the boys tournament was a student in grade 9. The girls 1-on-1 Tournament winner was a student in grade 10.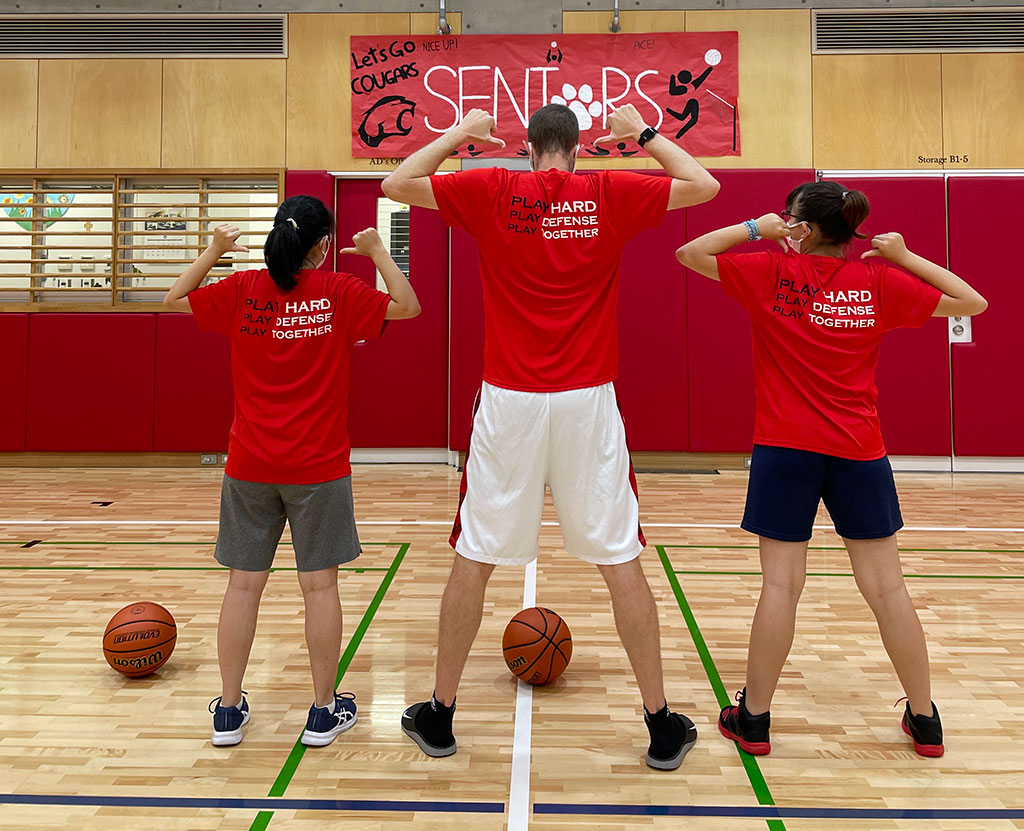 The highlight of the camp was the growth many of the players experienced. Some students came in not really knowing the rules while others came in having played on school and club teams. All students left with a new understanding of the game; from knowing how to properly dribble a ball, to understanding the effort and dedication it takes to truly master the sport.